Katherine Parr: Life Story
Chapter 3 : First Widowhood (1533 - 1534)
In accordance with her marriage articles, Katherine had a small dower to live on, drawn from three manors in the south of England. However, the idea of living alone as a 20 year old woman with no children was unthinkable. With her mother dead, her brother in the household of Henry VIII's illegitimate son, Henry Fitzroy, Duke of Richmond, and her sister in the service of Queen Anne Boleyn, there was no family home for Katherine to retreat to. Tradition has it that she went to live with her cousin, Sir Walter Strickland's, widow (another Katherine!) at Sizergh Castle in Kendal.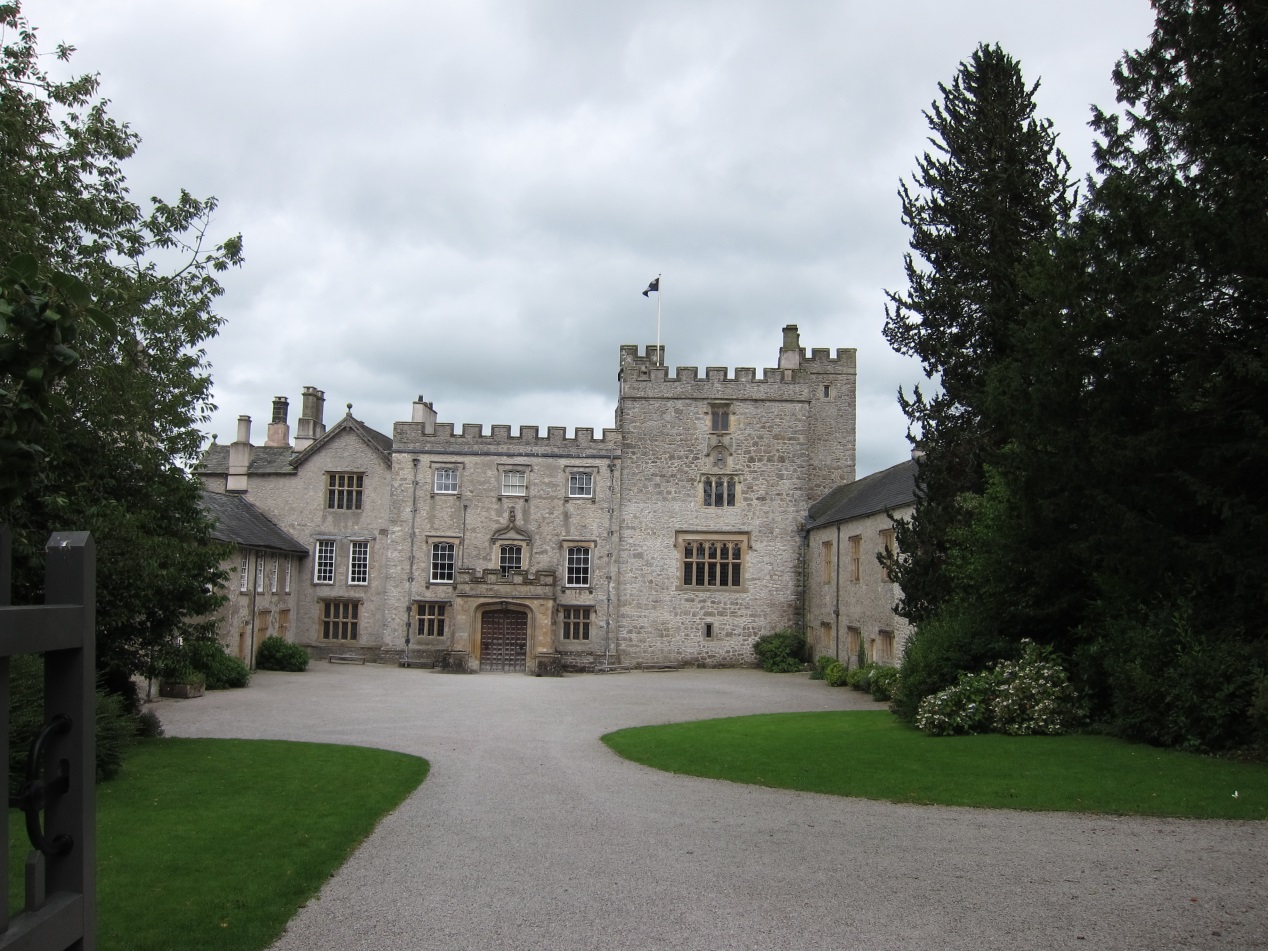 This lady was Katherine Neville. Her first marriage to Sir Walter Strickland had produced a son, Sir Thomas. On widowhood, Katherine Neville married Henry Burgh, the brother of Sir Thomas Burgh of Gainsborough, and thus became the aunt-by-marriage of Katherine Parr's husband. On being widowed a second time, a year or so after Katherine Parr married into the Burgh family, Katherine Neville returned to Sizergh to live with her son.This dual connection with Katherine Parr, makes a sojourn at Sizergh very plausible. Such a living arrangement for Katherine Parr would not have been seen as more than a short period of reflection following the loss of her husband. Remarriage was inevitable.
As a widow, with no living parents and a younger brother who had only just reached his majority, Katherine would have had considerable control over the choice of a second husband, though she probably took counsel from Sir William Parr and Bishop Tunstall. However it was made, the choice fell on John Neville, 3rd Baron Latimer.

Katherine Parr
Family Tree