Gainsborough Old Hall
A mediaeval masterpiece in a town centre
Chapter 1: Introduction
Gainsborough Old Hall is a remarkable example of a house built in the 15 th century as a comfortable home which, unlike the majority of houses of the period, has hardly been altered since its construction.
Its history is a microcosm of the history of the sixteenth century:
first, as an exemplar of the architecture of the period, and the aspirations of the rising gentry class;
second, as the first married home of Katherine Parr;
third, honoured by a visit from Henry VIII and his fifth wife, Katheryn Howard, on their northern progress, and
finally, as the location where the Puritan congregation that would form the core of the Mayflower Pilgrims was sheltered.
Location & Surroundings
The town shows traces of early industry, with redbrick mills amongst the low level modern industrial estates. The Hall and Church are signposted with brown tourist signs and the injunction to park in any of the town car parks.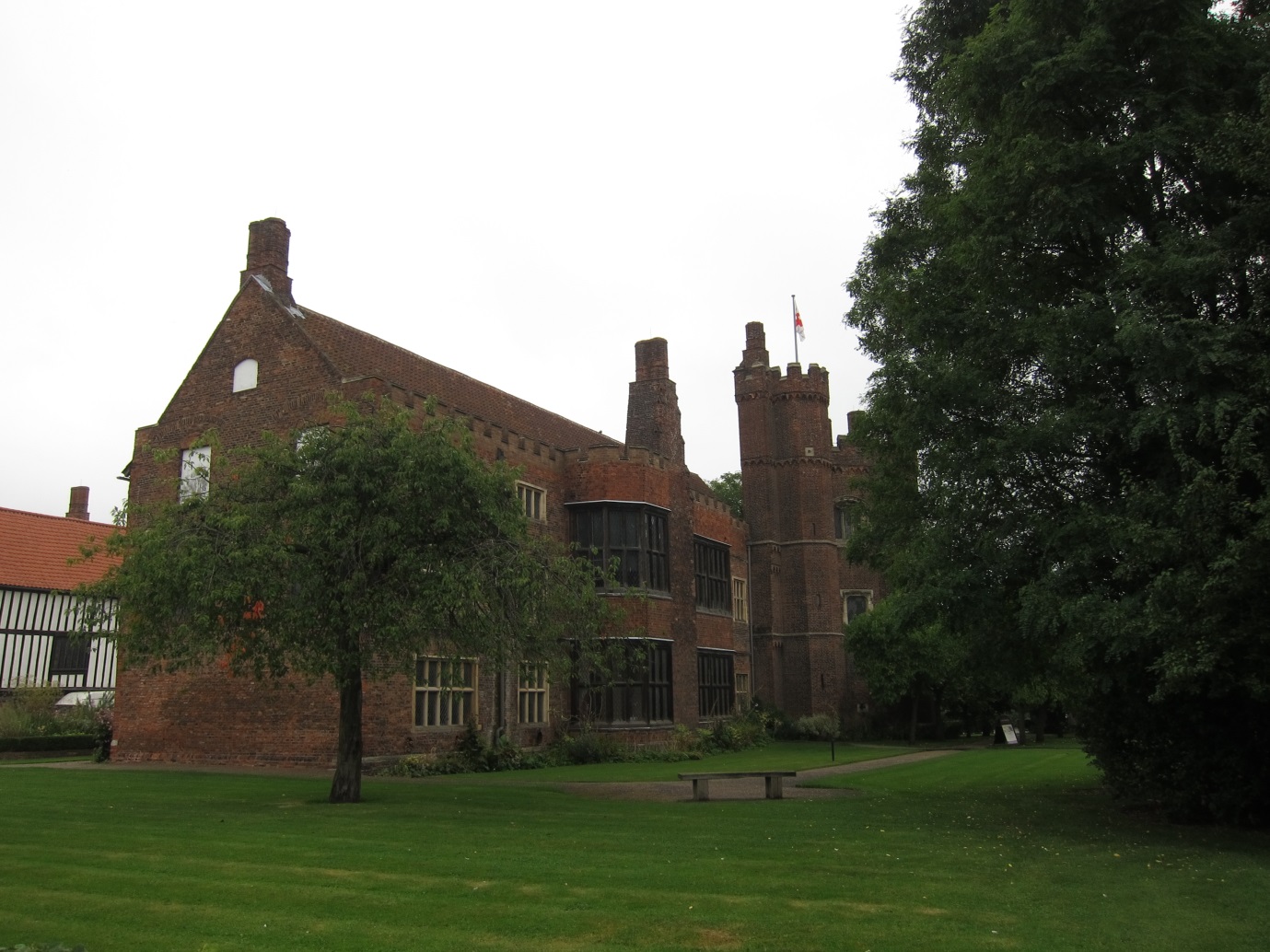 There is an old high street, with the typical eighteenth century facades over later shop fronts. It is not especially attractive. Around 500 yards from the high street, amongst the rows of Victorian houses, on the site of about two typical blocks is the Hall. It is quite disconcerting to see it surrounded with houses, charitable institutions and some abandoned buildings.
The Hall is owned by English Heritage and it is still part of the life of the town with regular civic events held in it, and frequent weddings.