Tudor Times is the online repository for all things Tudor and Stewart (1485–1625)
On This Day

25th May 1553

On 25th May 1553 a double marriage took place at Durham House in London. Lady Jane Grey, and her sister, Lady Katherine, were married to Lord Guilford Dudley, son of the Duke of Northumberland and Lord Henry Herbert, son of the Earl of Pembroke respectively. Northumberland was riding high as the Lord President of the Council, and effective Regent for the still-young Edward VI. Pembroke was the brother-in-law of the late Queen Katherine Parr, and a strong supporter of Northumberland in both religious and political matters. The father of the Grey sisters, Henry, Duke of Suffolk was the third in this trio of associates.The three men probably knew that King Edward was unlikely to recover from the serious illness he was suffering, and were positioning themselves for a coup, in which Lady Jane Grey would be placed on the throne in place of the King's legitimate heir, his half-sister, Mary.

Image is of Lady Katherine Grey by Levina Teerlinc


On This Day

24th May 1487

On 24th May 1487 Lambert Simnel was crowned as Edward VI at Dublin Cathedral. It was claimed that Simnel was really Edward, Earl of Warwick, the nephew of Edward IV. King Henry VII defeated Simnel's army at the Battle of Stoke on 16th June 1487, in what is considered to be the last battle of the Wars of the Roses. Simnel was pardoned and set to work in Henry VII's kitchen, rising to the position of falconer.

On This Day

23rd May 1533

On 23rd May 1533 at a specially convened court at Dunstable, Thomas Cranmer, Archbishop of Canterbury declared that the marriage between Henry VIII and Katharine of Aragon had been void from the beginning, and that therefore when Henry had married Anne Boleyn he had been a bachelor. After seven years of wrangling Henry was free. Anne was crowned as Queen of England on 1st June 1533. Just over a month later, Katharine's Chamberlain, Lord Mountjoy, came to her at Ampthill and informed her that she was to be known henceforth as 'Princess Dowager'.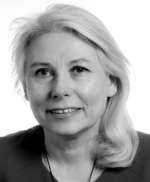 The House of Grey: Mothers and Sons
The many branches of the Grey family produced legions of soldiers, administrators, justices of the peace, and other middle-ranking functionaries as they served the English kings from the conquest onward. In the 1460s, Thomas Grey, heir to the barony of Ferrers, had his fortune made when his beautiful mother captured the king's heart and hand.  In this article, Melita Thomas, author of The House of Grey, examines the relationship between Thomas and his mother, and the more troubled mother-son relationships of later Grey generations.
Read article
---
---
---
Get regular updates
Register your details to get regular updates