Tudor Times is the online repository for all things Tudor and Stewart (1485–1625)
On This Day

4th December 1563

On 4th December 1563 the Council of Trent closed after eighteen years and twenty-five sessions. During the Middle Ages there had been General Councils of the Church that were convened to try to iron out disputes about doctrine or discipline. They were generally convened by the Pope, but there were differing views on whether the Council or the Papacy was the supreme authority. The last Council before the Reformation was the Lateran Council, which closed in 1517, and had made some nods towards Church reform, not very enthusiastically taken up.

After Luther published his 95 theses, there were calls for a General Council to try to reconcile reformers and traditionalists, but there was no agreement on the scope or authority that such a Council would have, and Luther was insistent that any Council should be separated from Papal control. Eventually, the Council of Trent was opened in 1545 (convening in Bologna, and later in Trento), but by then it was too late for reconciliation. Whilst some of the reforms instituted might have satisfied the reformers had they been introduced in the 1520s, doctrine and practice had now diverged so far that Western Christendom was divided between Catholic and Protestant forms of Christianity. Elizabeth I was invited to send representatives to the final session, but declined.

On This Day

3rd December 1536

On 3rd December 1536 Archbishop Edward Lee of York preached to the assembled men of the Pilgrimage of Grace on their duty of obedience to King. He had been asked by Robert Aske, leader of the rebels, to preach to them at Pontefract Castle, where they were assembled to draw up their grievances for presentation to the King. Lee had shown himself unenthusiastic in the matter of the Royal Supremacy, and had generally taken a conservative position in religion. He was persuaded, although partially under duress, to take the Pilgrims' oath. Aske very much hoped that Lee would indicate wholehearted support for the Pilgrims by choosing a text that would support resistance to tyranny. Lee, however, informed the rebels that only Princes were entitled to wield the sword. This went down badly with the assembled crowd and Lee was dragged from the pulpit. He died in 1544. More on the Pilgrimage of Grace here

On This Day

2nd December 1546

On 2nd December 1546, Henry Howard, Earl of Surrey was arrested and sent to the Tower of London. Surrey, the eldest son of Thomas Howard, 3rd Duke of Norfolk, had, at one time, been in high favour with Henry VIII. He had campaigned in France, initially with great success, but then, when things went wrong, he handled it badly and tried to avoid taking responsibility. This was a black mark, so far as Henry was concerned. Surrey was of a quarrelsome nature and proud of his birth (he was the grandson of the 3rd Duke of Buckingham, and thus had some regal pretensions). He was accused of treason, specifically, bearing the royal arms, and degraded from his earldom. Executed on 19th January 1547, Surrey was the last victim of Henry VIII's paranoia. Read more on the Howard family and Surrey here.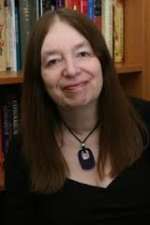 Why Didn't Katheryn Howard Learn a Lesson from Anne Boleyn's Fall?
Popular historian Alison Weir, in her latest fictional addition to her Six Tudor Queens series on Henry VIII's wives has brought us a deeply sympathetic portrait of Katheryn Howard. In this non-fiction Guest Article she asks the question we all want answered – why did Katheryn not learn from the terrible example of her cousin, Anne Boleyn?
Read article
---
---
Get regular updates
Register your details to get regular updates