Tudor Times is the online repository for all things Tudor and Stewart (1485–1625)
On This Day

7th April 1498

On 7th April 1498, Charles VIII of France died, after hitting his head on a stone door-lintel. He was only twenty-eight but had been King from the age of thirteen, and had packed a lot into his reign. For the first years, his sister, Anne of Beaujeu, acted as Regent. It was during that period that the French crown gave moral and financial aid to Henry Tudor's successful campaign for the English throne. Charles also amalgamated the independent Duchy of Brittany into France, through his forcible marriage to the fourteen year old Duchess, Anne. Charles' real ambitions, though, were in Italy. Invited by the Pope to press his claims to the Kingdom of Naples, he invaded France and unleashed sixty-five years of war as the Spanish and French crowns fought for dominance in the Italian peninsula. Read about the European alliances of the 1490s here

On This Day

6th April 1492

On 6th April 1492 the wife of Thomas Green of Green's Norton, Northamptonshire, bore a daughter, Matilda, or Maud as she was usually known. In a complex web of intermarriage, Maud was married at the age of about 16 to Sir Thomas Parr, whilst her sister, Anne, was married to Parr's step-father, Sir Nicholas Vaux, one of Lady Margaret Beaufort's allies, which brought Maud into court circles. The Parrs had three children, Katherine, later the sixth wife of Henry VIII, William, later Marquess of Northampton, and Anne, later Countess of Pembroke. Maud became a favoured lady-in-waiting of Katharine of Aragon, whom she attended at the Field of Cloth of Gold.

On This Day

5th April 1531

On 5th April 1531 Richard Roose, cook in the household of John Fisher, Bishop of Rochester, was boiled to death at Smithfield for the crime of poisoning. Roose had added something to the pottage – he claimed he believed the addition was just a purgative and done as a joke, but two people died and Fisher himself became ill. At the time, it was whispered that Anne Boleyn's supporters were behind it, in an effort to rid themselves of Fisher, who was one of the few clergy who openly and energetically opposed the annulment of Henry VIII's marriage to Katharine of Aragon. No evidence was brought at the time to prove this allegation. Fisher had been Lady Margaret Beaufort's confessor and encouraged her in her foundation of two Cambridge Colleges.

Fisher (pictured) was later executed.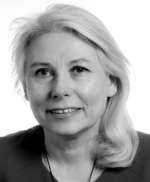 The House of Grey: Mothers and Sons
The many branches of the Grey family produced legions of soldiers, administrators, justices of the peace, and other middle-ranking functionaries as they served the English kings from the conquest onward. In the 1460s, Thomas Grey, heir to the barony of Ferrers, had his fortune made when his beautiful mother captured the king's heart and hand.  In this article, Melita Thomas, author of The House of Grey, examines the relationship between Thomas and his mother, and the more troubled mother-son relationships of later Grey generations.
Read article
---
---
---
Get regular updates
Register your details to get regular updates