Tudor Times is the online repository for all things Tudor and Stewart (1485–1625)
On This Day

14th July 1514

On 14th July 1514, Christopher Bainbridge, Cardinal of York, died at Rome. It was rumoured that he had been poisoned by Silvester de Gigli, the Bishop of Winchester. Bainbridge, born in 1460, came from a comfortable, but not wealthy, family in Cumbria, and had a distinguished career as Master of the Rolls, then Bishop of Durham and Archbishop of York in 1508. He was appointed as England's Ambassador-Extraordinary to Rome, and, in 1511 named as a Cardinal by Julius II. His career was progressing well, when he died of poison. One of his chaplains, Rinaldo de Modena, was accused of murdering him in revenge for a punishment. Rinaldo implicated the Bishop of Winchester, who was Bainbridge's rival for influence. Rinaldo then retracted his confession, and died, also in mysterious circumstances, in prison. Bainbridge is buried in the English College in Rome.

On This Day

13th July 1558

On 13th July 1568 Mary, Queen of Scots, left Carlisle Castle for Bolton Castle. She had escaped from the disastrous Battle of Langside, over the Solway Firth into England, hoping for succour from her cousin, Elizabeth I, and had remained at Carlisle for nearly two months. It was then decided that she should be moved further from the Border. Mary, arriving as a refugee, had become a prisoner.

Picture of Bolton Castle ©Tudor Times Ltd

On This Day

12th July 1543

On 12th July 1543 Henry VIII married his sixth wife, Katherine Parr, in the Queen's Closet at Hampton Court. It was the bride's third marriage and after the King's death she was to marry again – this time for love. Katherine Parr was an intellectual, a published author and, at one point, she was Regent of England. She was the first Queen of England to also be Queen of Ireland, and the first to be buried as a Protestant. Katherine was one of the few members of the Tudor royal family to have lived and travelled outside the south-east of England and was thus a first-hand witness of the Pilgrimage of Grace and the widening gap between the old, conservative north, and the new, radical south.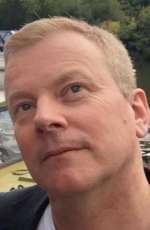 The Field of Cloth of Gold
Glenn Richardson, Professor of Early Modern History at St Mary University, is the foremost expert on the Field of Cloth of Gold. He has studied every aspect of the event for decades, and in this Guest Article for Tudor Times, he explains the diplomacy behind the event, and compares the different ambitions of the two main protagonists, Henry VIII of England, and François I of France, and the third man – Thomas, Cardinal Wolsey, whose administrative genius oversaw the preparations.
Read article
---
---
---
Get regular updates
Register your details to get regular updates