Tudor Times is the online repository for all things Tudor and Stewart (1485–1625)
On This Day

28th October 1561

On 28th October 1561 a Royal Proclamation was made, ordering that the Ten Commandments be displayed in every church, behind the Communion Table (the word altar was avoided as too Catholic). Consequently, one can still see in many parish churches throughout England and Wales, the large painted boards that were introduced. The Commandments (painted on wooden boards, known as 'Decalogue Boards') were flanked by the Royal Arms which were also ordered to be displayed, to emphasise royal authority over the Church. The Creed and the Lord's Prayer, although considered to be 'very fit companions' for the Commandments did not have to be shown.

The religious settlement instituted by Elizabeth, although probably more Protestant than her original intention, was an attempt to reconcile the vast majority of her subjects, still largely Catholic, with the more Protestant views of the Queen's advisors, many of whom had Puritan leanings. Elizabeth's first Archbishop, Matthew Parker, who had once been chaplain to Anne Boleyn, was of similar mind to the Queen.

Picture is of a 16th century Decalogue Board at Ludham Church, Norfolk (credit Stiffleaf).

On This Day

27th October 1485

On 27th October 1485, Jasper Tudor, uncle of the new king, Henry VII, was created Duke of Bedford, and Henry's step-father, Thomas Stanley, was given the title of Earl of Derby. The two men had been instrumental in Henry's victory at Bosworth. Jasper, in particular, had devoted his whole life to Henry's welfare and had shared his exile in Brittany. Jasper was the second son of Owain Tudor and Catherine de Valois (whose relationship had created a furore in the 1420s – more on that here). He had been created Earl of Pembroke by his half-brother, Henry VI, and on the death of his brother, Edmund, had stepped into the role of protector of Edmund's widow and child.

Preoccupied with the intermittent warfare of the Wars of the Roses, Jasper had not married, but, not long after being elevated to a Dukedom, he was given the hand of Katherine Woodville, sister of Queen Elizabeth Woodville. This was all part of Henry VII's plan to bind the Yorkists to his new Tudor dynasty. Katherine had previously been married (very unhappily) to the Duke of Buckingham, whose rebellion against Richard III had cost him his life. Jasper and Katherine had no children, and Jasper died in 1495.

Picture shows Jasper Tudor and Katherine Woodville


On This Day

26th October 1538

On 26th October 1538, Sir Geoffrey Pole was interrogated. Son of Margaret Plantagenet, Countess of Salisbury and Sir Richard Pole, Geoffrey was second cousin to Henry VIII, and had, with his siblings, received favour at the King's hands. Their mother's hereditary lands had been restored, two of Geoffrey's brothers, Henry, Baron Montague, and Sir Arthur Pole, had places in the King's household and his other brother, Reginald, had been educated in Italy at Henry's expense. In the 1530s, however, everything went sour and the whole family fell under suspicion, culminating in investigations into the 'Exeter Conspiracy'.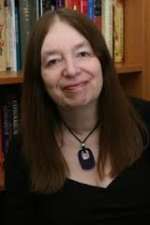 Hostage to Fortune: Katharine Parr and the Pilgrimage of Grace
Alison Weir is an historian and author of the Sunday Times bestselling Six Tudor Queens series. The final novel in this series, Katharine Parr: the Sixth Wife, was published on 13 May 2021. In this article Alison looks at a lesser-known time in Katharine's life when she was caught up in the uprisings against Henry VIII in the north of England.
Read article
---
---
Get regular updates
Register your details to get regular updates