Tudor Times is the online repository for all things Tudor and Stewart (1485–1625)
On This Day

27th September 1547

On 27th September 1547 Lady Eleanor Brandon, Countess of Cumberland, died. Eleanor was the younger daughter of Mary, the French Queen and Charles Brandon, Duke of Suffolk. She probably spent the majority of her youth at her parents' home, Westhorpe Hall, Suffolk, prior to being married in 1537, when she was about eighteen, to Henry Clifford, son of the Earl of Cumberland. The marriage had been arranged a few years earlier, and may have been a factor in keeping the Earl loyal during the Pilgrimage of Grace when other northern nobles showed sympathy, if not outright support for the rebels.

By the Succession Act of 1544, Lady Eleanor was moved up the line of royal succession by the cutting out of the descendants of Henry VIII's elder sister, and its settlement on the descendants of Mary, the French Queen, after his own children. Lady Eleanor never benefited from this, as she died only nine months after her uncle. Her daughter, Lady Margaret Clifford, was considered a possible heir to the throne during Elizabeth's reign. So far as is known, Lady Eleanor led the traditional life of a noblewoman, mainly at Skipton Castle in North Yorkshire. One public office she did perform, was that of Chief Mourner at the funeral of Katharine of Aragon in January 1536.

On This Day

26th September 1588

On 26th September 1588, Elizabeth lost one of her Privy Councillors when Sir Amyas Paulet died. From a West Country family, Sir Amyas had begun his political career in 1550 as assistant to his father, Sir Hugh Paulet, Governor of Jersey. He became Governor himself in 1572, when he was aged about 40. He was a Puritan in religion, and provided a welcome refuge in Jersey to exiled French Huguenots. In the late 1570s he became Ambassador to France, a post he held for about three years. During that time, he sent Elizabeth I silk for two gowns, similar in pattern to fabric worn by the Queen of France.

In 1585, he was given the post of gaoler to Mary, Queen of Scots. His attitude to the Queen was somewhat harsher than that of previous gaolers but when it was suggested to him that he could relieve the Queen and the realm of a burden by conniving at Mary's secret murder, he refused saying:

'My goods and my life are at her Majesty's disposition, but God forbid I should make so foul a shipwreck of my conscience, or leave so great a blot on my poor posterity.'

On This Day

25th September 1534

On 25th September 1534 Clement VII died, no doubt breathing a sigh of relief. He was Pope during one of the most turbulent periods in the history of the Church, as Lutheranism began to gain a hold, and France and the Empire fought up and down Italy like two dogs with a bone. Clement's other head-ache was Henry VIII's annulment case. Born Giulio de' Medici into the powerful Medici family of Florence, and nephew of a previous Pope, Clement was elected in 1523, following the early demise of Adrian VI. On 6th May 1527, Christendom was shocked and outraged when the unpaid troops of Emperor Charles V sacked Rome, causing the worst devastation of the city since the barbarian hordes of the sixth century.

Clement took refuge in the Castle San Angelo, but was unable to emerge until he had ceded vast swathes of territory to the Empire. This salutary lesson in imperial power influenced him in the matter of the English King's divorce. The Queen of England was the Emperor's aunt – a verdict against her was never going to prove popular with Charles V. On the other hand, Clement was keen to keep England, and perhaps France, on side to protect him from further imperial depredations. He managed to delay a decision for seven years, only finally ruling against Henry in January 1534, by which time Henry had given up caring what the Pope thought.

Not long before his death, Clement had arranged the marriage of his cousin's grand-daughter, Catherine de' Medici, to the son of François of France, in the hopes of winning new friends.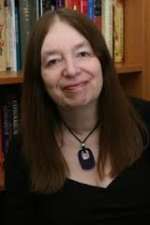 Hostage to Fortune: Katharine Parr and the Pilgrimage of Grace
Alison Weir is an historian and author of the Sunday Times bestselling Six Tudor Queens series. The final novel in this series, Katharine Parr: the Sixth Wife, was published on 13 May 2021. In this article Alison looks at a lesser-known time in Katharine's life when she was caught up in the uprisings against Henry VIII in the north of England.
Read article
---
---
Get regular updates
Register your details to get regular updates