Tudor Times is the online repository for all things Tudor and Stewart (1485–1625)
On This Day

15th May 1536

On Monday 15th May 1536 the trial took place of Anne Boleyn, Queen of England and her brother, George Boleyn, Viscount Rochford. The charges were adultery and incest. Queen Anne was tried first, and, inevitably found guilty, as her alleged lovers had already been condemned. George Boleyn apparently put up a spirited defence but there was no hope, and he too, was found guilty.

On This Day

14th May 1553

On 14th May 1553 Catherine de Medici, Queen of France, gave birth to a daughter, Marguerite. Marguerite went on to have one of the most colourful careers of any royal princess. She was married at nineteen to Henri, the Huguenot King of Navarre, and the presence of so many Huguenots in the city for the wedding was a factor in the Massacre of St Bartholomew that took place a few days later. She was later held in captivity by both her brother (Henri III of France) and her husband. Marguerite eventually became Queen of France when Henri of Navarre inherited from her brother. Her marriage was annulled (both spouses were flagrantly unfaithful) but she retained her titles and established a friendly relationship with Henri and his new wife, Marie de Medici. Marguerite wrote a memoire, published posthumously. She is the Reine Margot of Dumas' novel.

Read more about Marguerite in Dominic Pearce's Guest Article 'The Unique Career of Marguerite de Valois, Queen of Navarre' here

Image by Clouet


On This Day

13th May 1521

On 13th May 1521 Edward Stafford, 3rd Duke of Buckingham, was tried on charges of treason. Buckingham was the premier duke in England, descended from two of Edward III's sons. He was also first cousin of Elizabeth of York, as his mother was Katherine Woodville. Buckingham lived the life of a feudal magnate, spreading largesse and accompanied by large retinues of retainers, activities that made Tudor kings uneasy. The charge of treason was based on Buckingham having pointed out that, in the event of Henry VIII's death without a male heir, his own claim to the throne should be considered. At the time, Cardinal Wolsey was blamed for Buckingham's downfall, but, given Henry's paranoia about rival claimants, he would have been pushing at an open door. Henry and Buckingham did not have a good personal relationship, having quarrelled about attentions Henry had paid to Buckingham's sister.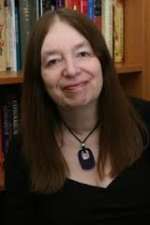 Hostage to Fortune: Katharine Parr and the Pilgrimage of Grace
Alison Weir is an historian and author of the Sunday Times bestselling Six Tudor Queens series. The final novel in this series, Katharine Parr: the Sixth Wife, was published on 13 May 2021. In this article Alison looks at a lesser-known time in Katharine's life when she was caught up in the uprisings against Henry VIII in the north of England.
Read article
---
---
Get regular updates
Register your details to get regular updates