Tudor Times is the online repository for all things Tudor and Stewart (1485–1625)
On This Day

8th December 1542

On 8th December 1542 Marie of Guise, Queen of Scots, gave birth at the Palace of Linlithgow, to a daughter whom she named Mary. Marie had two sons by her first marriage, and had also had two sons by her current husband, James V. Sadly the two Scottish princes had died within hours of each other the previous year.

The kingdom into which Mary was born was in the middle of yet another military skirmish with its more prosperous southern neighbour, England. Only a fortnight before, the Scottish troops had suffered a heavy defeat at Solway Moss with over 1200 prisoners being taken. Mary's father, King James, was ill and he would be dead before Mary was 10 days old. Mary's life was one of unremitting drama, from her hasty voyage to safety in France when she was five, to her final death at the hands of the axeman in 1587. Read more on Mary Queen of Scots here.

On This Day

7th December 1545

On 7th December 1545, Lady Margaret Douglas, Countess of Lennox, gave birth to her second child, a boy. Her first son had died only a few weeks before. This baby, like his predecessor, was named Henry, presumably for Margaret's uncle, Henry VIII. The birth took place at the Lennox home of Temple Newsam, in Yorkshire - a superb house which was part of the generous marriage treaty that Henry VIII had agreed with Margaret's father, the Earl of Angus, and her husband, Matthew Stuart, Earl of Lennox. The young Henry, known as Lord Darnley, or in Scotland, the Master of Darnley, grew up to be a handsome, charming and attractive young man. Unfortunately he also proved to be vain, arrogant and 'entitled', to use modern parlance.

Margaret schemed night and day for him to be selected as the second husband of her niece, Mary, Queen of Scots. She managed to achieve this in 1565. However, it all ended in tears. Darnley was assassinated in 1567. Responsibility for his death has been contested but it was probably undertaken by the Earl of Bothwell, possibly with the encouragement of the Earl of Moray. The complicity of Queen Mary is an unproven, and probably unlikely, possibility. Following Darnley's death Margaret Lennox was prostrate with grief, however this did not stop her planning another marriage without Royal consent, for her second son, Charles.

On This Day

6th December 1491

On 6th December 1491 fourteen year old Anne, Duchess of Brittany, was married to Charles VIII of France in completion of the Treaty of Vergers. Anne had inherited the duchy from her father, Francois II, who had spent the greater part of his life trying to protect the independence of Brittany from a France newly resurgent after the misery and costs of the Hundred Years War began to recede. The Regent of France, Anne of Beaujeu, had pursued the policy of her father, Louis XI, to surround and incorporate the various independent fiefs surrounding France and control the mighty feudal princes who still controlled large territories, outside crown control. Brittany became involved in internal French struggles, known as the 'Mad War' and following defeat in battle in 1488, Francis had been obliged to submit to France as a vassal. Before his death, Francis had tried to arrange for Anne to marry Maximilian, King of the Romans (later Emperor), and a betrothal had taken place. However, Francis died before the marriage could be completed and the French claimed the right to act as Anne's feudal overlords. The marriage to Maximilian was annulled and Charles, who was twenty-one, became her husband. The marriage was not happy, and produced no children. Charles died in 1498 after hitting his head on a door, and was succeeded by his cousin Louis d'Orleans, as both king and husband.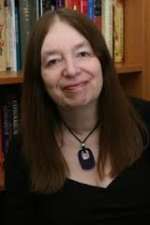 Hostage to Fortune: Katharine Parr and the Pilgrimage of Grace
Alison Weir is an historian and author of the Sunday Times bestselling Six Tudor Queens series. The final novel in this series, Katharine Parr: the Sixth Wife, was published on 13 May 2021. In this article Alison looks at a lesser-known time in Katharine's life when she was caught up in the uprisings against Henry VIII in the north of England.
Read article
---
---
Get regular updates
Register your details to get regular updates