Tudor Times is the online repository for all things Tudor and Stewart (1485–1625)
On This Day

22nd June 1535

On 22ndJune 1535, John Fisher, Bishop of Rochester, was executed for refusing to swear the oath demanded by the Act of Succession, 1534, which obliquely denied Papal supremacy over the English Church. Fisher, a native of Yorkshire, was highly favoured by Henry VII and Lady Margaret Beaufort, working closely with her in the founding of Christ Church and St John's, Cambridge colleges (more on that here) . Fisher was appointed by Henry VIII to act as Katharine of Aragon's advisor during the annulment proceedings, and he carried out his responsibilities with dedication, supporting the validity of the marriage throughout. Fisher, like Thomas More, had remained silent on his reasons for refusing the oath, but evidence was given against him by Sir Richard Rich, and he was sentenced to death by being hanged, drawn and quartered. The sentence was commuted to beheading, and Fisher, who was about 66, died on Tower Hill. During his year of imprisonment, Fisher had been denied the ministrations of a priest. Not long before Fisher's death, Pope Paul III had named him as a Cardinal.

On This Day

21st June 1553

On 21st June 1553, the sixteen-year old Edward VI's councillors, ministers and bishops signed the Letters Patent that disinherited his half-sisters Mary and Elizabeth and named his first cousin once removed, Lady Jane Grey, as his heir. In February, knowing himself to be mortally ill, the sixteen year old Edward VI had written his 'devise for the succession'. Initially, he had tried to secure the succession to a male, designating 'the Lady Frances' heirs male, followed by 'the Lady Jane's heirs male' and so forth. By June however, he was aware that there was insufficient time for Jane to produce a son following her marriage a couple of weeks before to Northumberland's son, Guilford.

On This Day

20th June 1561

On 20th June 1561, Francis Hastings, 2nd Earl of Huntingdon, died. Huntingdon, born in 1514 was the grand-son of Edward IV's close friend, William, Lord Hastings, and also of Henry Stafford, 2nd Duke of Buckingham. He married Katherine Pole, granddaughter of Margaret Plantagenet, Countess of Salisbury, but, despite his links to many who were executed by Henry VIII (his father-in-law, his grandmother, his uncle etc) he seems to have retained Henry's favour. During the reign of Edward VI, he was a supporter of the Duke of Northumberland, and his son married Northumberland's daughter. He embraced Protestantism with enthusiasm, and supported the coup placing Lady Jane Grey on the throne. Released after a period in the Tower, he supported Mary during Wyatt's rebellion, but was not a member of her Privy Council.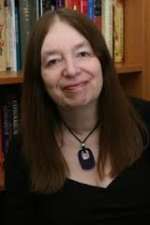 Hostage to Fortune: Katharine Parr and the Pilgrimage of Grace
Alison Weir is an historian and author of the Sunday Times bestselling Six Tudor Queens series. The final novel in this series, Katharine Parr: the Sixth Wife, was published on 13 May 2021. In this article Alison looks at a lesser-known time in Katharine's life when she was caught up in the uprisings against Henry VIII in the north of England.
Read article
---
---
Get regular updates
Register your details to get regular updates