Tudor Times is the online repository for all things Tudor and Stewart (1485–1625)
On This Day

2nd March 1619

On This Day

1st March 1516

On 1st March 1516 the scholar, Desidirius Erasmus of Rotterdam, published the New Testament in Greek, under the title 'Novem Instrumentum Omne'.The book, printed in Basle by Johann Froben, contained both Greek and Latin texts. The work was probably begun in July 1515 and was well-received by many eminent scholars – Bishop Fisher of Rochester, Sir Thomas More and Archbishop Warham of Canterbury in England, as well as by the Bishop of Basle and Pope Leo X. One of the Cambridge Colleges, however, expressed concerns, forbidding it to be brought into the College. Erasmus treated this with contempt – condemning as fools those who would condemn a work unread.

Erasmus by Hans Holbein the Younger

On This Day

28th February 1518

On 28th February 1518, Claude de Valois, Queen of France, gave birth to her first son, named François for his father. As the first born son, he had the title of Dauphin. He was betrothed whilst no more than a few months old to Mary, daughter of Henry VIII and Katharine of Aragon, but the betrothal came to nothing. In 1524, Dauphin Francois became Duke of Brittany on the death of his mother. In 1526, he was sent, together with his brother, Henri, as a hostage to Spain, replacing his father, who had been captured at the Battle of Pavia. Dauphin François eventually returned to his homeland in 1529. He died, probably of tuberculosis, in 1536, although poison was rumoured. He was much mourned by his father, and his sister, Madeleine, Queen of Scots.

Dauphin Francois by Jean Clouet, in Koninklijk Museum, Antwerp.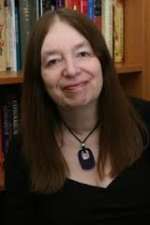 Why Didn't Katheryn Howard Learn a Lesson from Anne Boleyn's Fall?
Popular historian Alison Weir, in her latest fictional addition to her Six Tudor Queens series on Henry VIII's wives has brought us a deeply sympathetic portrait of Katheryn Howard. In this non-fiction Guest Article she asks the question we all want answered – why did Katheryn not learn from the terrible example of her cousin, Anne Boleyn?
Read article
---
---
Get regular updates
Register your details to get regular updates