Tudor Times is the online repository for all things Tudor and Stewart (1485–1625)
On This Day

19th September 1521

On 19thSeptember 1521, Cardinal Lorenzo Campeggio, who was Bishop of Salisbury, and, in theory, England's advocate at the court of Rome, wrote to Cardinal Wolsey in London. In his letter, Campeggio says how delighted he was to read the 'golden book' that had been sent to him for presentation to the Pope. The book in question was Henry VIII's own handiwork – his 'Assertio septem sacramentorum contra M. Luther.' This was a polemic against the reforming Augustinian Canon, Martin Luther, whose criticisms of the Church were sending shockwaves around Europe.

The actual authorship has been disputed – did Henry write it himself, or was it ghost written by Fisher, Bishop of Rochester, or Thomas More? Henry certainly had both the intellectual capacity and the interest to write it himself. Theological argument was one of his favourite pastimes. Erasmus (whose word cannot entirely be relied on as he was always eager to flatter anyone who might send him money) said he believed Henry was the author. It doesn't seem unreasonable to suppose that Henry developed the main arguments, perhaps in discussion with leading thinkers in the debating style that he often promoted. He was notorious for not actually enjoying writing, so he probably dictated the actual words, or perhaps gave an outline and then reviewed it.

On This Day

18th September 1535

On 18th September 1535 the very young Duchess of Suffolk, Katherine, gave birth to her first son, Henry. Katherine, who was Baroness Willoughby d'Eresby in her own right, had been the ward of Charles Brandon, Duke of Suffolk, husband of Mary, the French Queen. Originally, it was assumed that Katherine would marry Mary and Charles' son, Henry, Earl of Lincoln. But Mary died in June 1533, and Charles snapped up the fourteen year old heiress for himself. The Earl of Lincoln, like so many Tudor young men, died young, and so it was Katherine's son, Henry, who inherited the Dukedom on his father's death. But Henry, too, died young. He and his younger brother Charles died on the same day in 1551, of the sweating sickness. Katherine went on to marry again in a match that caused a few raised eyebrows – more on that here.

On This Day

17th September 1595

On 17th September 1595, Henri of Navarre was 'absolved' of heresy and recognised as King of France by Pope Clement VIII. Henri had, in fact, been King since 1589, when, as the senior male line descendant of Louis IX (d. 1270) he inherited on the death of his brother-in-law, Henri III. Henri had been King of Navarre since the death of his mother, Queen Jeanne III. Jeanne had been a committed Calvinist, and leader, with her brother-in-law, the Prince de Conde, of the Huguenot party.

On ascending the throne, he battled against the ultra-conservative Catholic League, who refused to accept a non-Catholic as King. Eventually, more pragmatic than many of the fanatics surrounding him, Henri accepted the Catholic faith to end the wars. Notwithstanding his conversion, he issued the Edict of Nantes in 1598, granting a measure of religious tolerance. Henri was blamed by fanatics on both sides for his actions, and, after avoiding a dozen assassination attempts, was finally stabbed by one François Ravaillac in 1610.

Henri's daughter was Henrietta-Maria, Queen of England.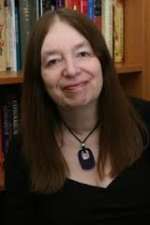 Why Didn't Katheryn Howard Learn a Lesson from Anne Boleyn's Fall?
Popular historian Alison Weir, in her latest fictional addition to her Six Tudor Queens series on Henry VIII's wives has brought us a deeply sympathetic portrait of Katheryn Howard. In this non-fiction Guest Article she asks the question we all want answered – why did Katheryn not learn from the terrible example of her cousin, Anne Boleyn?
Read article
---
---
---
Get regular updates
Register your details to get regular updates