Tudor Times is the online repository for all things Tudor and Stewart (1485–1625)
On This Day

29th January 1536

On 29th January 1536, Katharine of Aragon was buried in Peterborough Cathedral. She had been ailing for some time, banished to Kimbolton in Huntingdonshire (now Cambridgeshire), guarded by Sir Edmund Bedingfield of Oxburgh Hall. The arrangements for her funeral were precise. Henry VIII having cast her off as a wife, was determined to make the point that she was his sister-in-law, and she was therefore buried as Dowager Princess of Wales. The chief mourner was Lady Eleanor Brandon, daughter of Mary, the French Queen, who had supported Katharine in defiance of her own brother. Other mourners included Lady Bedingfield who received a letter from the King, giving instructions as to her presence, providing black cloth for her own attendants and promising a further delivery of linen for a head-dress.

A black marble and gold monument was raised to Katharine, presumably far less grand than the one that Henry had planned to share with her when he commissioned a tomb for them at Westminster Abbey in 1518. No trace of the original remains, just a simple monument paid for by a collection from the women of England named Katharine (or any of its variants) organised by Katharine Clayton, wife of a Canon of the Abbey in the late nineteenth century. The banners with the royal arms were restored by Queen Mary (1867 – 1953), wife of King George V.

Picture is of the tomb of Katharine of Aragon, in Peterborough Cathedral © Tudor Times Ltd 2016


On This Day

28th January 1547

On 28th January 1547, Henry VIII breathed his last in his palace at Whitehall. He had been ailing for some years, as his growing corpulence and ulcerated legs gave him inordinate pain and frequent fever. During the previous December, he had felt himself to be deteriorating, and drew up a new will, replacing that of 1544, which he had written prior to taking an army into France. This new will attempted to control the succession to the Crown for generations to come, and has been a matter of controversy ever since – was it legal, or not?

In her recent book, 'The King is Dead', Dr Suzannah Lipscomb has analysed the will in detail – read our review here.

On This Day

27th January 1606

On 27th January 1606 the trial of Guy Fawkes and seven other men, for attempting to blow up the Parliament House, began. The Attorney General, Sir Edward Coke, prosecuted the case, and spectators paid up to 10s for admittance into Westminster Hall, where the trial took place. There was never any doubt as to the verdict – all eight were condemned and executed by being hanged, drawn and quartered. The background to the plot is explained in the masterly 'God's Traitors' by Jessie Childs – read our review here.

Picture of the conspirators is by Crispijn van de Passe.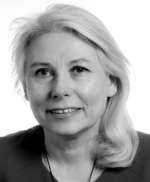 The House of Grey: Mothers and Sons
The many branches of the Grey family produced legions of soldiers, administrators, justices of the peace, and other middle-ranking functionaries as they served the English kings from the conquest onward. In the 1460s, Thomas Grey, heir to the barony of Ferrers, had his fortune made when his beautiful mother captured the king's heart and hand.  In this article, Melita Thomas, author of The House of Grey, examines the relationship between Thomas and his mother, and the more troubled mother-son relationships of later Grey generations.
Read article
---
---
---
Get regular updates
Register your details to get regular updates