16. The Anne of Cleves Panels
Tudor & Stewart World in 100 Objects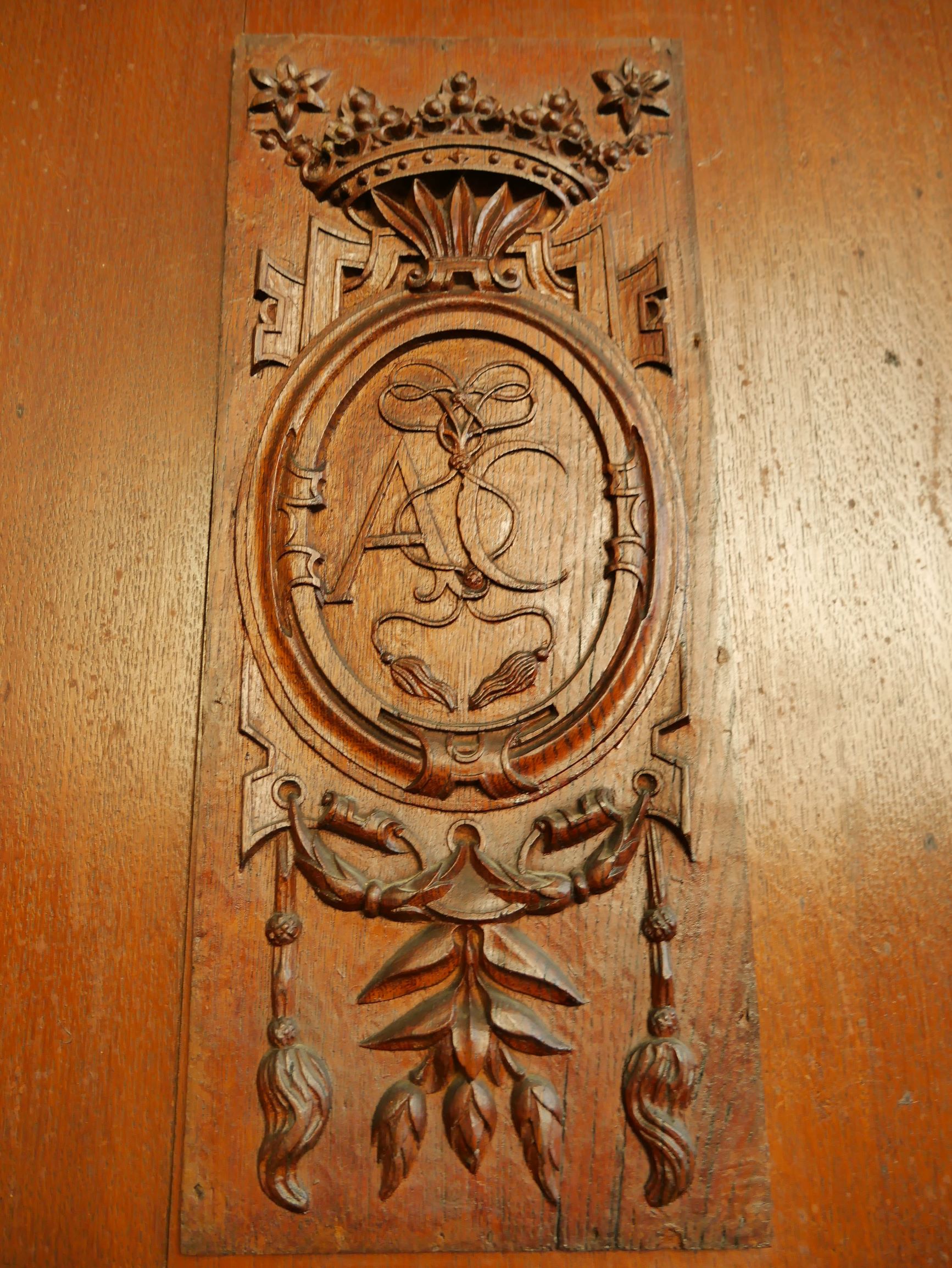 The four panels are about 8 inches wide by about 20 high (c. 24cm x 45cm). Made of oak they are set into larger panels, used to line the chancel of St Leonard's Church, Old Warden (in Bedfordshire).
In the centre of each panel, the letters A and C are entwined, and set within a medallion. On top of the medallion is a coronet, and what may be either stars or flowers. Beneath, are scrolls and swags.
---
The history of the panels is remarkable. They have been in the church probably since its renovation by Robert Henley-Ongley, 3rd Baron Warden, who undertook an extensive refurbishment and restoration in the Victorian style, aimed at recreating his vision of a mediaeval parish church. Lord Warden completed the works in the early 1840s, and used a wealth of wood from European buildings to do so. It was originally thought that the panels came from Bruges, but there was considerable doubt as to their authenticity.
In 2011, Dr Sarah Morris and Natalie Grueninger commissioned research to support their book, In the Footsteps of the Six Wives of Henry VIII. The chief researcher was Dr Jonathan Foyle. His investigations, along with those of the rest of the team, have identified the panels as dating from Anne's life, probably commissioned by her, and made in the style of the 1550s, probably to furnish her closet at the King's Manor at Dartford, or Chelsea Manor, where she was living during that period. Originally, it is likely that they were gilded, rather than painted. The panels are identical in pattern to those on Anne's tomb at Westminster Abbey, which was a key piece of evidence in authenticating them.
For more on the panels and the remarkable reappearance of others in the set, see here.