18. Latimer's Pulpit
Tudor & Stewart World in 100 Objects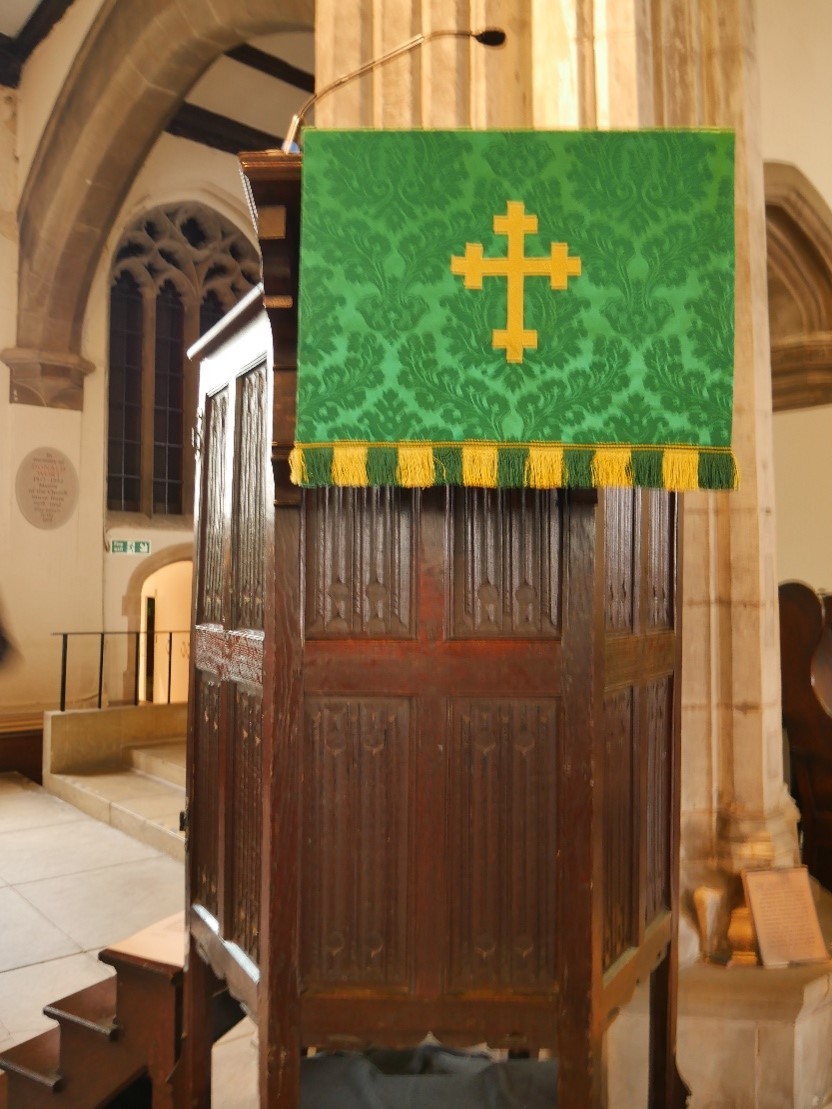 In the church of St Edward, King and Martyr, in Cambridge there is an object, still in situ, that played an important role in the English Reformation: the pulpit from which many of the early Reformers preached – calling their brothers and sisters to hear the Word of God anew, to throw off the superstitions that had crept into the faith, and to engage directly with Christ, rather than through the mediation of priest and Church.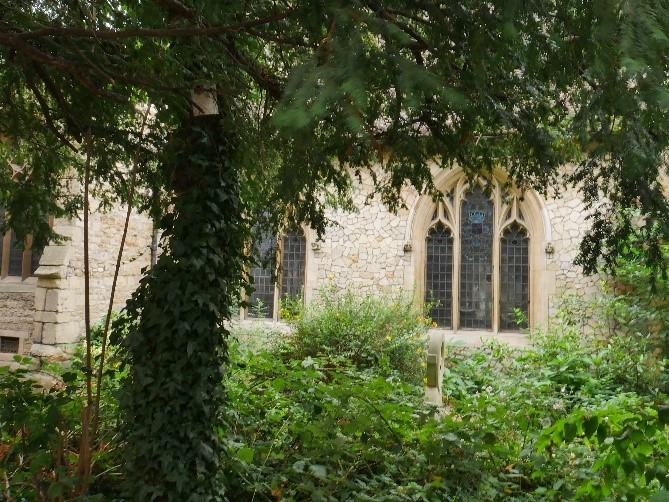 The church itself, which is located in a quiet square off the main Market Square of Cambridge, was granted to the Master and Fellows of Trinity Hall, Cambridge, by King Henry VI, which meant it was a 'peculiar', that is, not subject to the authority of a bishop, so it was harder for the ecclesiastical authorities to control the preaching of unorthodox doctrine. Consequently, it became a meeting place for a group of Evangelicals – that is, those who, having been brought up in the Catholic Church, began, under the influence of Luther, but also of Humanists such as Erasmus, to question the Church's power and its doctrines, and sought to reform it. Amongst this group was Robert Barnes, who, at Christmas 1525, stood in this pulpit and declared that the Church was riddled with heresy, and that true Christians must turn to the Bible as the pure Word of God. Barnes was burnt for heresy in 30 July 1540.
Another member of the circle was Thomas Bilney, a fellow of Trinity from 1520, who was one of the first evangelical martyrs in England, burned in Norwich on 19 August 1531. His personal faith, and commitment to living a Christian life, had enormous influence over the students and other fellows of Trinity, in particular, over Hugh Latimer, a Fellow of Clare Hall, who said that he had learnt more from Bilney during confession than he had ever learnt before. Inspired by Bilney, Latimer peached frequently from this pulpit until he left Cambridge in 1531.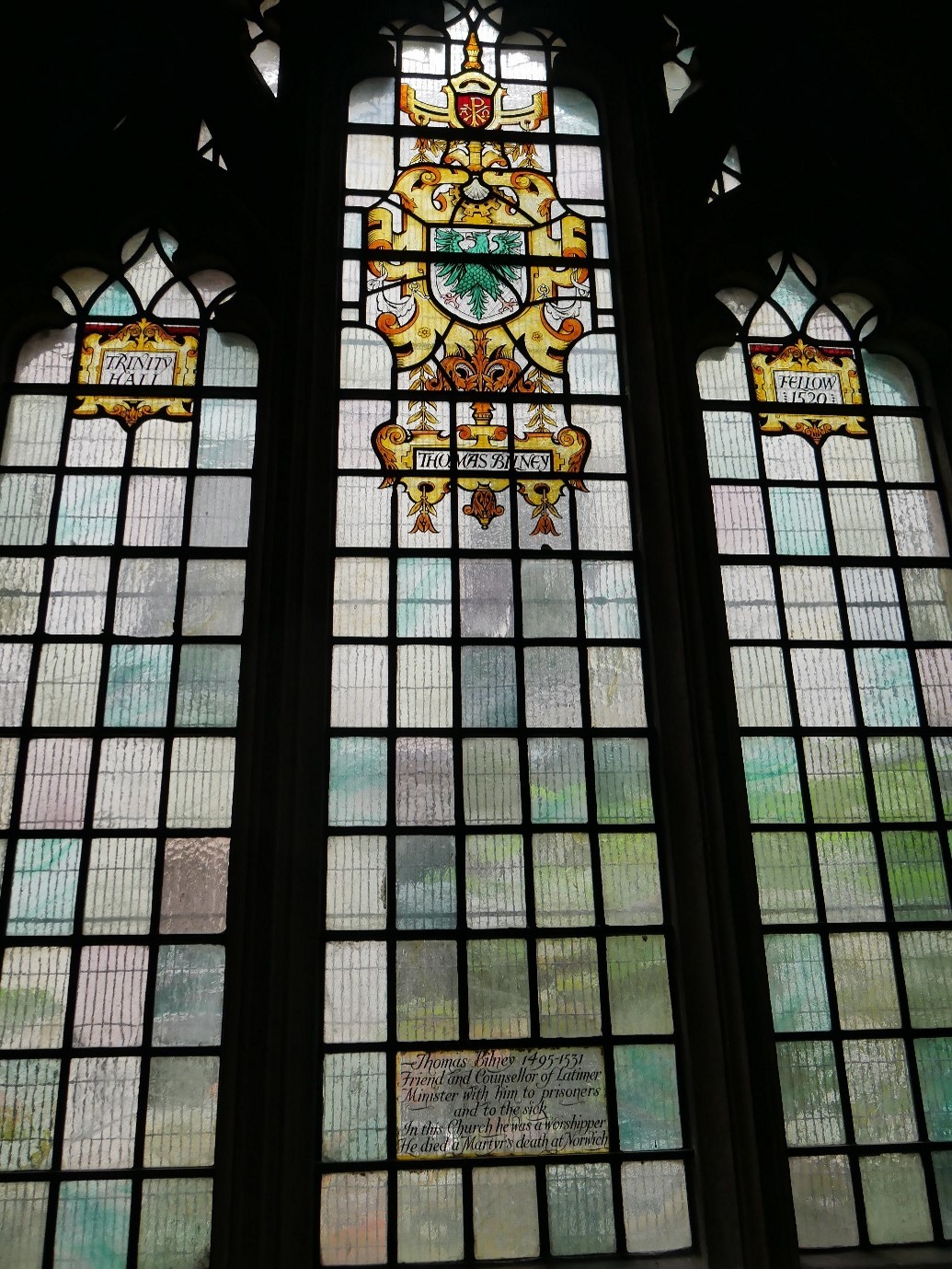 Latimer was appointed Bishop of Worcester, owing, in part at least, to the influence of Queen Anne Boleyn. He later served as chaplain to Katherine Willoughby, Duchess of Suffolk, and on 16 October 1555, having travelled a long way from the orthodox Catholicism of his youth, to an avowedly Protestant stance, was burnt at Oxford. Alongside him were Nicholas Ridley, and Thomas Cranmer, one-time Archbishop of Canterbury, and the prime mover behind the Books of Common Prayer that defined worship in the Anglican Church. Both Ridley and Cranmer probably also preached from this pulpit.
The pulpit itself dates from around 1510, and is constructed of wood panels with linen-fold carving, erected on a stone plinth.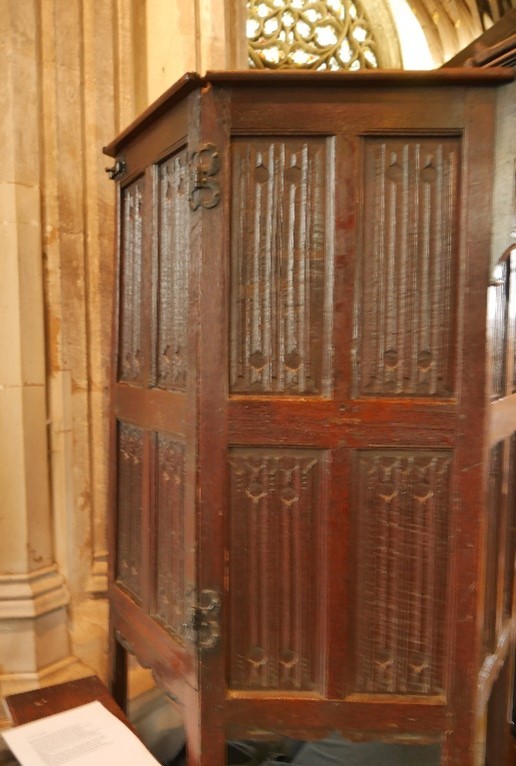 St Edward's remains a bastion of the Anglican Church, with several beautiful, but simple, commemorative windows. When Tudor Times visited (pre pandemic!) we met a church warden, who took very seriously the call of the Evangelicals to proclaim the faith. He shared the church's history with us, and talked movingly of his own commitment to Christ's Gospel.