8. The Huer Hut
Tudor & Stewart World in 100 Objects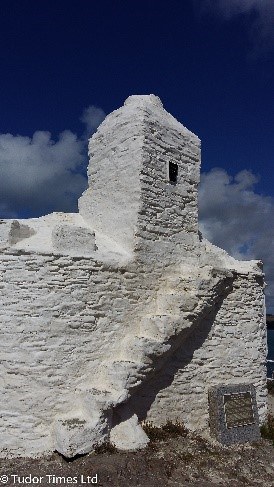 During the sixteenth century, the fishing industry of Cornwall and Devon was a major national industry and at the heart of it was the pilchard. The main export market was the Mediterranean, particularly Sicily, where it formed an important ingredient in puttanesca sauce. The Newlyn Pilchard Works made its first export to Italy In 1555, and its last in 2005.
Legislation in Mary I's reign forbad the purchase of pilchard at sea, presumably to prevent smuggling them in or to protect the Cornish industry. There were repeated acts during the reigns of Elizabeth I and James VI & I 'to reform abuses' in the industry, although there is no information about what these long-running, seemingly insoluble, abuses were.
A huer's hut, or platform, is a vantage point on the coast, from which a 'huer' could watch the sea to identify the arrival of a migrant fish species, typically pilchards in Cornwall. The shoals would approach Land's End in mid-July and travel slowly north-east. From above, they can be seen moving in the water.
There is a huer's platform at Carbis Bay, near St Ives, and a particularly fine late mediaeval specimen at Newquay. On spotting the shoal the huer would call out 'hevva, hevva' and the fishermen would race to their boats, to cast the enormous seine nets, weighted on the footrope to drag the sandy bottom. The huer would direct the boats by waving branches, originally gorse, in a type of semaphore.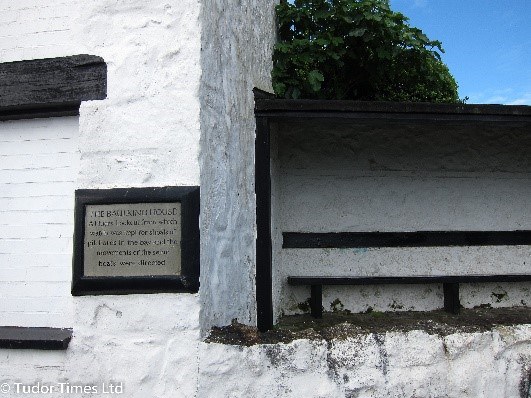 The pilchards were then dragged in to the boats and taken ashore in their thousands, lifted out in wicker baskets. The fish were gutted, salted, a process known as baulking and could then mature for weeks or even years. Thus preserved, they were then laid in hogsheads, and pressed to expel the oil before being exported in their thousands.