Chapter 2 : History
A royal castle was first built in Linlithgow in the 1100s, in the reign of David I, but was captured and garrisoned by Edward I of England in the early 1300s. This original castle was destroyed by fire in 1424.
James I rebuilt Linlithgow as a palace – he spared no expense to impress his nobles with his power and wealth, and raised himself to a position of pre-eminence. James had spent many years as a prisoner in England, and had seen how his counterparts south of the Border lived. Returning from exile with an English wife, he was determined to establish himself as king and leader, and to enjoy the luxuries that he had seen in England. He spent the enormous sum of £7,000 – some ten percent of his annual income on beautifying his "pleasure palace."
On James' assassination in 1437, building works stopped, and the palace was mainly used to store the range of powerful firearms that James II acquired, including the one that killed him. James III took some interest in the property, but it was James IV who completed the vision.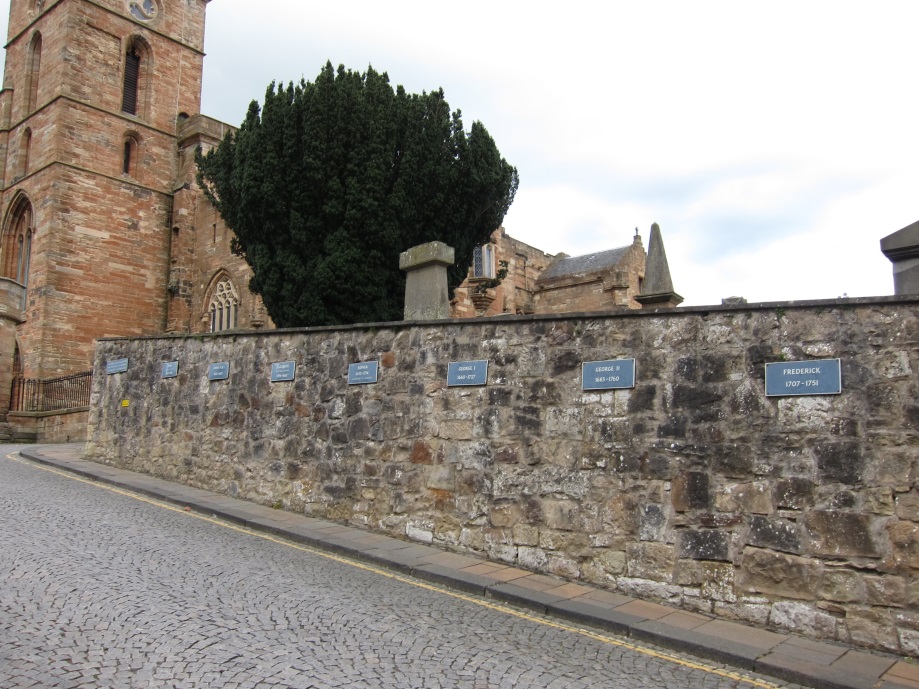 A prolific builder of palaces, James spent a considerable amount of time and effort developing Linlithgow in the latest renaissance styles. It was completed by 1503, when he brought his new bride, Margaret of England there. The palace was granted to her as her "morning-gift" and she spent a considerable amount of her time there. It was here that her son, James V, was born.
Over the years of James V's minority, not much was done with the palace, but when he attained his majority, he followed in his father's footsteps and spent huge sums on Linlithgow and his other palaces. James V visited the court of Francois I of France, and would have seen at first hand the fabulous chateaux that Francois was building. James returned not only with a wife but also with knowledge of the latest fashions, which he implemented in his palaces.
On 8 th December 1542, James' wife, Marie de Guise, gave birth to their third child, a girl, named Mary, at Linlithgow. Eight days later, James was dead and the little girl was proclaimed as Queen of Scots. Her mother felt unsafe at Linlithgow, which was a palace, rather than a defensible fortress, and retreated to Stirling as soon as she could, eventually sending the little Queen away to France for safety.
When Mary returned, she spent very little time at Linlithgow, although it was from this palace that she set out on the fateful day when she was abducted by James Hepburn, 4 th Earl of Bothwell. Not long after, she was exiled for ever, and never saw Linlithgow again.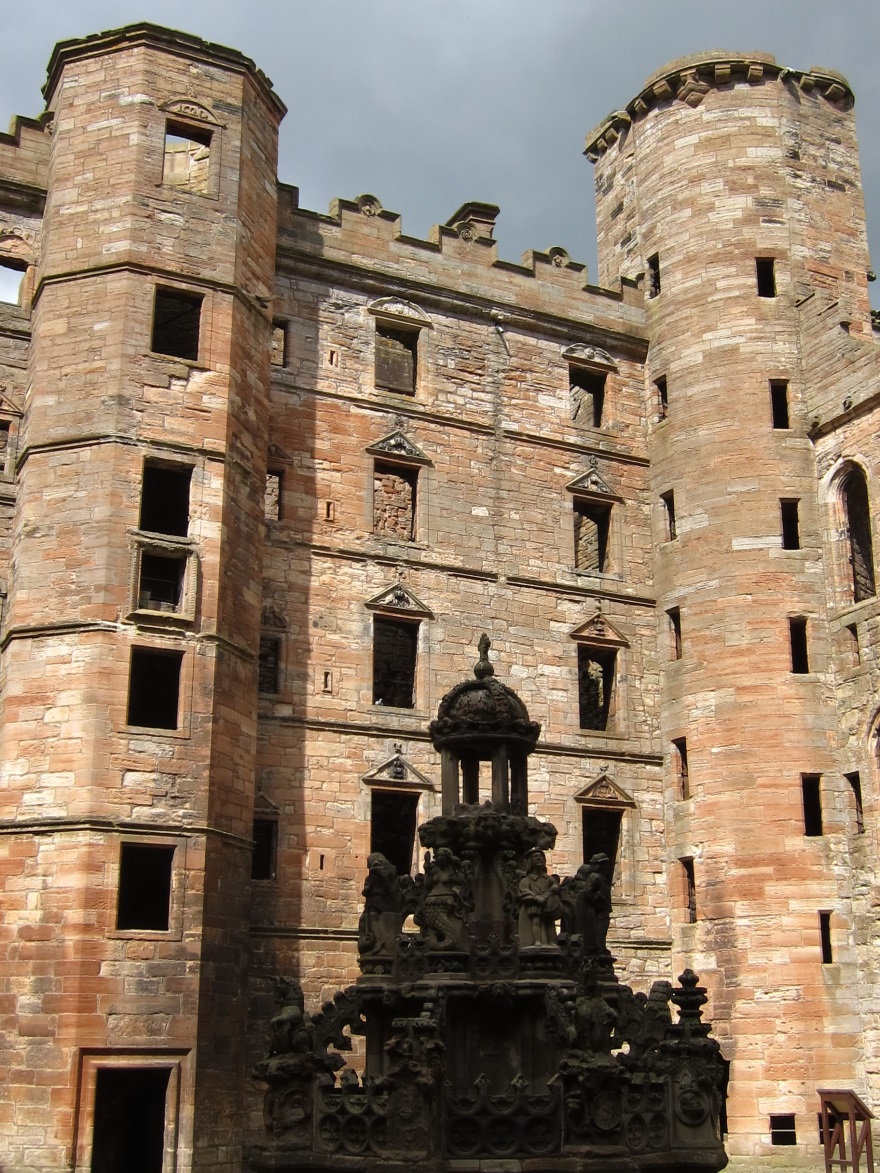 With yet another long regency, Linlithgow was neglected. By the 1580s there were concerns that the west range would collapse. Nevertheless, it was to Linlithgow that James VI brought his bride, Anna of Denmark – she too could enjoy the delightful palace her predecessors had loved.
By 1607, parts of the Palace had collapsed, and it would not be repaired for another ten years when it was reoccupied for a brief period when James VI returned from England to visit his northern kingdom. It was not visited again until 1633, when Charles I slept there for a single night – after considerable expense and effort had been spent on preparing it. That was its last use as a royal palace.