Chapter 1: Visiting
The Palace, near the centre of the town, looks out over a loch, and is skirted by water meadows.
The building itself is a ruin – but what a fabulous ruin! It is of red sandstone, and built around a courtyard – each range is still several storeys high, and you can start in one corner and work all the way round three sides. It is apparent from the size of the fireplaces and the window apertures that the original building was built on a grand scale.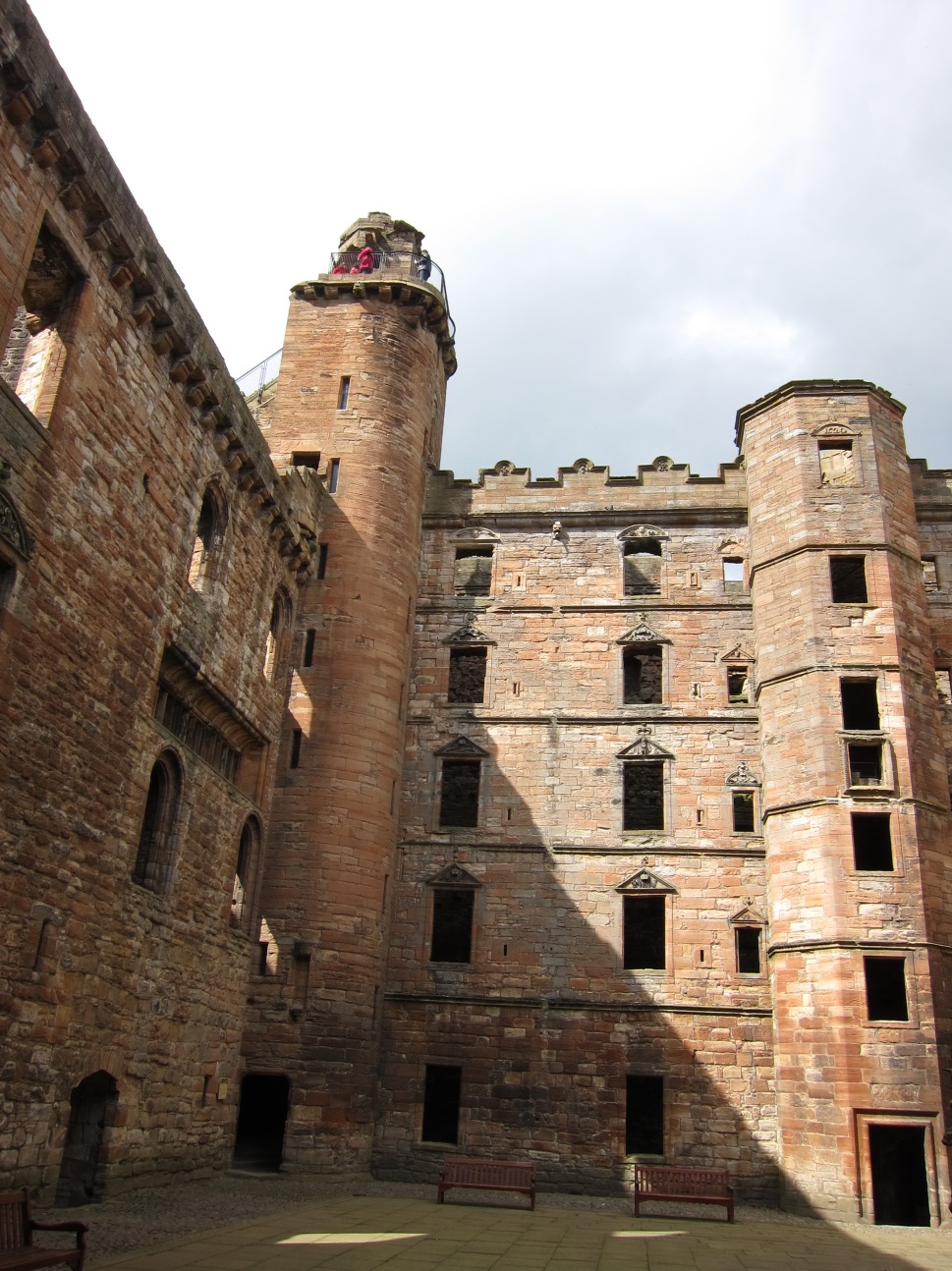 In the north-west corner is the tower, with a small room at the top, called Queen Margaret's bower. The views over the countryside are far-reaching, and this is said to be the place where Margaret Tudor, Queen of Scots, waited for James IV to return from battle – she waited in vain, for he never returned. He had been slain at Flodden, by her brother's army.
The most magnificent room of all is the King's Great Hall. Although open to more people than the Royal Presence Chamber, which was only entered by the favoured few, the Great Hall is an impressive site – the Renaissance fireplace added by James IV is a wonderful example of its type.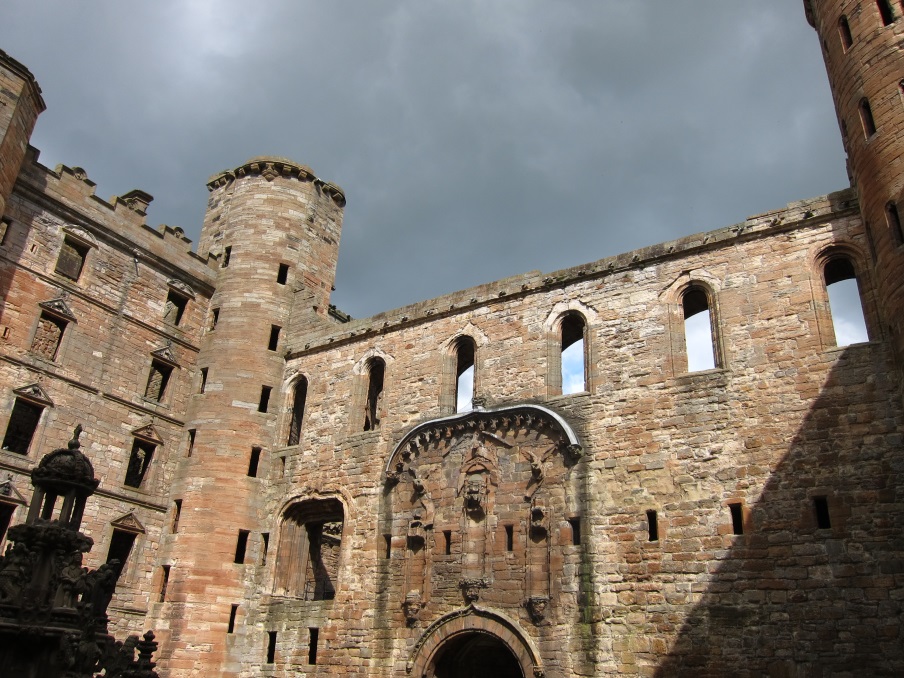 Walking around the castle, it is hard not to be impressed with its symmetry and coherent architecture. It is easy to see why Scotland's Queens were delighted to live here.