Oxburgh Hall
A mediaeval moated manor house
Chapter 3 : The History of Oxburgh Hall
The Oxburgh estate was inherited in 1476 by Sir Edmund Bedingfield, He was granted a licence by Edward IV (still visible in the house) to build a fortified house and set to work, using brick – at that time an extremely expensive option. Sir Edmund was a Yorkist and to show his loyalty, the Falcon and Fetterlock badge of York is dotted liberally around the house. He was created a Knight of the Bath at the coronation of Richard III. However, loyalty to York was not the same as loyalty to Richard III, and he declined to follow Richard to Bosworth. He did, however follow Henry VII to his victory at the last battle of the Wars of the Roses, at Stoke in 1487.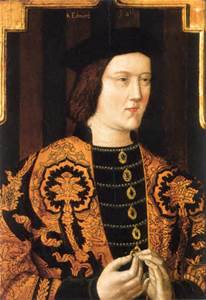 This support was "rewarded" by a visit to Bedingfield's son by Henry VII, his wife, Elizabeth of York, his mother, Margaret Beaufort and several bishops – hence the names of the King and Queen's Chambers. Three brothers in succession then inherited Oxburgh. The eldest, Sir Thomas, was created a Knight of the Bath at Henry VIII's coronation and attended at the Field of the Cloth of Gold in 1520. He died in 1539, succeeded by his brother Robert, and then in 1541 by the third brother, Sir Edmund.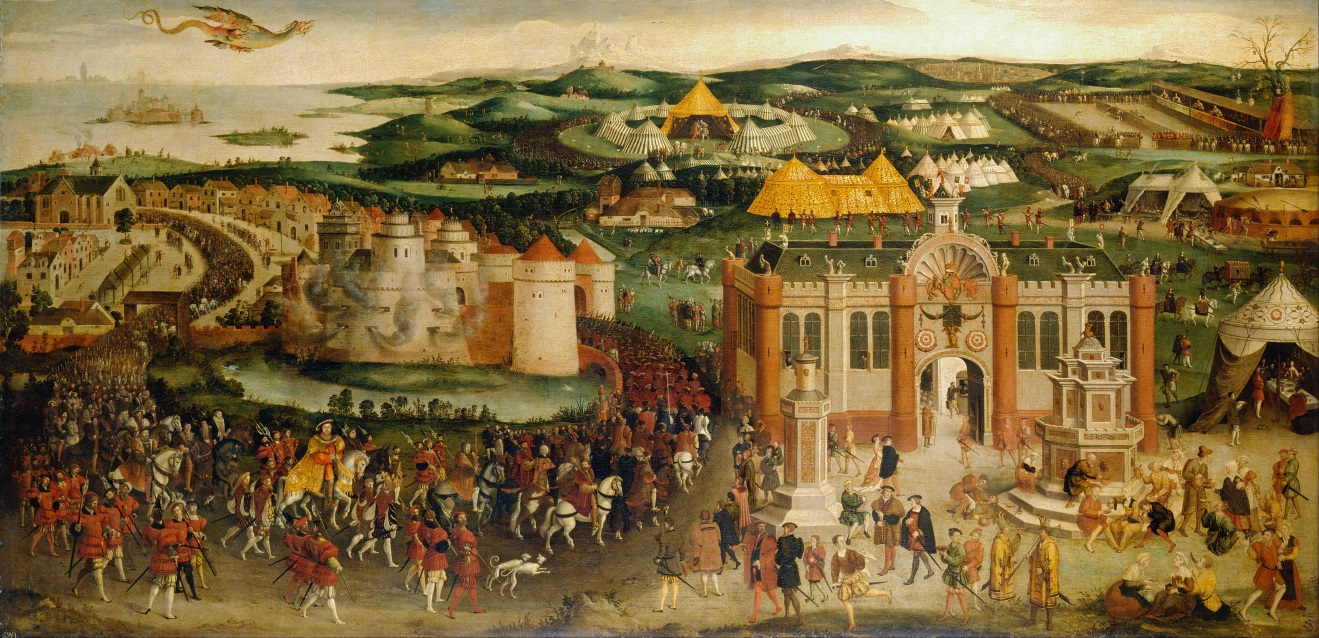 This Sir Edmund, too, had served King Henry VIII in France, being knighted at Montdidier in 1523. He was content to support Henry in his divorce, and attended Queen Anne Boleyn's coronation in June 1533. It is unlikely that he found his next duty so attractive. He was appointed as Comptroller and Steward (for which "gaoler" may be read) to Katharine of Aragon in her exile at Kimbolton. He appears to have followed the orders of the King and Council in keeping the Queen (now known as the Dowager Princess of Wales) confined, but had enough humanity to allow the visit of Katharine's oldest friend Maria de Salinas, Countess of Willoughby in the last few days of Katharine's life.
Sir Edmund had another encounter with a luckless wife of Henry's – accompanying Anne of Cleves to her first, disastrous, meeting with the King in 1540. He retired from court on inheriting Oxburgh, and died in 1553.
His son, Sir Henry Bedingfield, was also involved in the dynastic politics of the Tudor court. Despite being an associate of John Dudley, Duke of Northumberland he refused to support the accession of Lady Jane Grey, instead leading a considerable force in support of the Lady Mary. He remained in favour with Mary and was given the task of guarding the Lady Elizabeth at Woodstock, after her release from the Tower. One wonders if Mary revolved in her mind the exquisite irony of the son of Katharine of Aragon's gaoler guarding Anne Boleyn's daughter.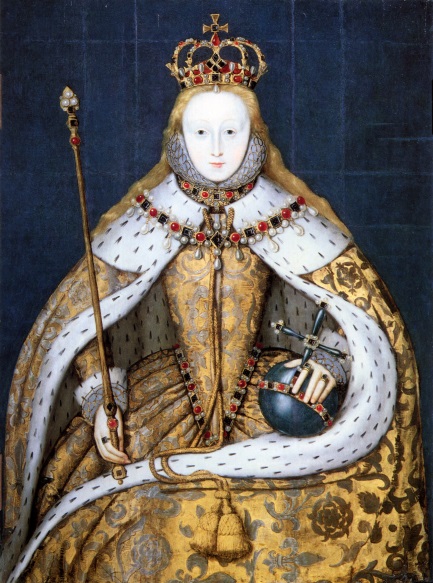 In 1559, Bedingfield refused to support the Act of Uniformity, which enshrined Elizabeth's Anglican Settlement. At some time during the next quarter-century, a priest hole was created at Oxburgh, from which we can deduce that the accusations made against Sir Henry in 1578 of harbouring papists were not unfounded.
He died in 1583 and then his son and grandson died in quick succession, leaving the next heir as his great-grandson, another Sir Henry Bedingfield, aged eight at the time he inherited in 1590. The heavy fines levied on the family for recusancy diminished the value of the estate, and this, together with grief at the loss of his wife led Sir Henry to travel abroad in the years following 1607.
Not just a Catholic in a strongly Puritan corner of the country, Sir Henry and his sons were committed Royalists in the Parliamentary stronghold of East Anglia. He fought at Marston Moor, and spent a couple of years in prison before having the majority of his estates confiscated, and Oxburgh raided and partially burnt. On Sir Henry's death in 1657, he was succeeded by his son, Col. Thomas Bedingfield, and then, in 1665, by his second son, yet another Sir Henry. This Sir Henry was raised to a baronetcy by Charles II, and it was his son Sir Henry the 2 nd Baronet who began the long haul back for the family fortunes. Despite the continuing harsh penalties against Catholics, the family began to prosper again. In 1761, Sir Richard, 4 th Baronet married Mary Browne, daughter of Viscount Montague of Cowdray who brought in her dowry the incomparable tapestries worked by Mary, Queen of Scots and Bess of Hardwick.
By the late 1950s, as with so many other families, the Bedingfields were unable to keep the Hall. The estate was sold and broken-up, however, through the heroic efforts of Sybil, Lady Bedingfield, and other family members, the house was saved and given to the National Trust.