The Influence of Henry VIII's Wives on Tudor Fashion Ideals
Chapter 7 : Katherine Parr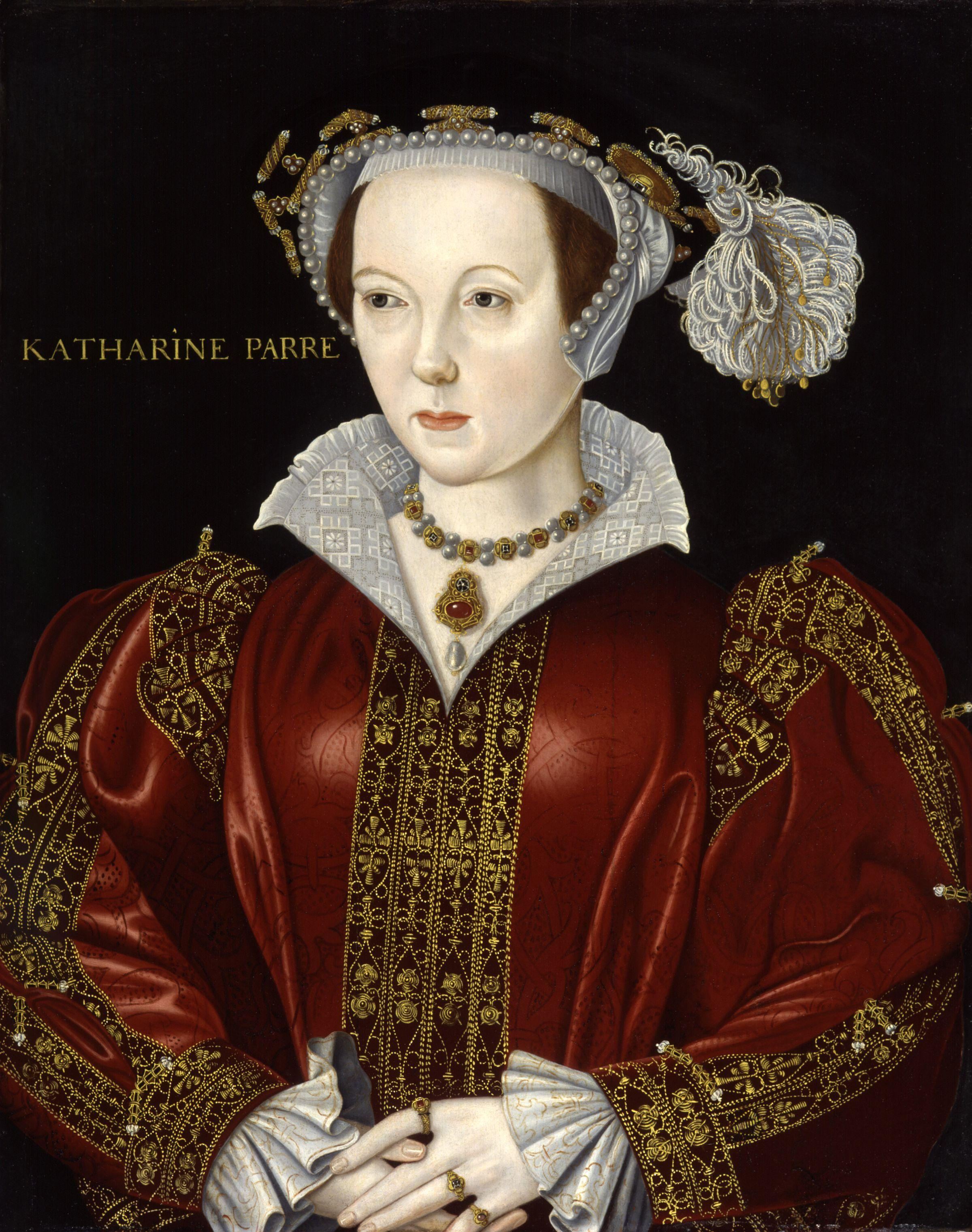 Katherine Parr and Henry VIII were married 12 July, 1543 at Hampton Court. The new queen was thirty years old. From portraits, we can see she had a pale complexion and auburn hair. She was very well educated, and during her time as queen, her book Prayers or Meditations became the first book published by an English queen under her own name. She was a staunch believer in church reform, and enjoyed discussing religion with her new husband. This did eventually get her into trouble, and Henry almost had her arrested for heresy. But she survived, after throwing herself on the king's mercy. The couple remained happily married until Henry's death in 1547. Upon his death she was the guardian and educator for two future queens, Jane Grey and Elizabeth I.
From his previous marriages, we can also assume Henry would not marry someone to whom he was not sexually attracted. But, in some ways Parr was an interesting choice. She was firmly middle aged by Tudor standards, and although she had been married twice before, she had not produced any children. Norton argues, however, that Henry seems to have liked older women, with the exception, of course, of Katheryn Howard, who Norton explains as "Henry VIII's midlife crisis." Although a modern audience may not see it this way, Tudor life expectancy was much lower than today, and Katharine of Aragon, Anne Boleyn, Jane Seymour, and Anne of Cleves were all considered rather old for marriage to the king.

In addition to academic pursuits, Katherine Parr enjoyed clothing. For her first year as queen, she dressed mainly in crimson and cloth of gold, but later she wore purple for all important occasions. Her household records show she owned many shoes, and her clothing was heavily decorated with embroidery. She enjoyed dressing her husband's family, and for the 1544-45 new year, she dressed herself, the Ladies Mary and Elizabeth, Prince Edward and Anne of Cleves in matching cloth of silver. At the time of her wedding to Henry, Chapuys wrote he had "heard in a good quarter that (Anne of Cleves had) taken great despair at the King's espousal of this last wife, who is not nearly so beautiful as she, besides that there is no hope of issue, seeing that she had none with her two former husbands."

However, portraits show Henry's sixth queen as being conventionally attractive for the time period, with pale skin, auburn hair and a prim mouth. Also, according to Susan E. James, "she took milk baths and used perfumes and scented oils, and sucked lozenges flavoured with liquorice or cloves to freshen her breath." Katherine also helped to popularise learning for women.