Thomas Cromwell: Life Story
Chapter 3 : Councillor to my Lord Legate (1523 – 1530)
In 1523 Cromwell was returned as a Member of Parliament, probably owing to Wolsey's influence. Although the constituency for which he sat is not recorded, it is thought to be Bath. This was Cromwell's first appearance on the public stage, and the draft of the speech he prepared makes interesting reading, although we cannot know whether it was actually delivered.
The purpose of the Parliament was to raise a subsidy for yet another French campaign and Cromwell's speech argues vigorously against it, citing the difficulties of war in a foreign land; the cost; the danger of a king with no son, and only an eight-year-old daughter as heir, adventuring himself in warfare; and most of all, the pointlessness of the exercise. He refers to Henry VIII's previous conquests as having
'cost His Highness more than twenty such ungracious dogholes could be worth to him'.
Everett argues that Cromwell preparing a speech so antithetical to government policy demonstrates that he could not have been working for Wolsey. The counter-argument is that, as Wolsey was himself against further hostilities with France, he used Cromwell to point out the short-comings of the policy.
Cromwell's later achievements relied heavily on Parliamentary process, however he was aware of its flaws, writing in amused tones to a friend that:
'we communed of war, peace, strife, contentation, debate, murmur, grudge, riches, poverty, perjury, truth, falsehood, justice, equity, deceit, oppression, magnanimity, activity, force, attemperance, treason, murder, felony, conciliation and also how a commonwealth might be edified. However, in conclusion we have done as our predecessors have been wont to do, that is to say, as well as we might and left where we began.'
In 1524, Cromwell was sufficiently respected in the legal profession to be nominated as a member of Gray's Inn, one of the Inns of Court, despite his lack of formal training. No doubt his position as 'Councillor to my Lord Legate (Wolsey)' helped his acceptance into a profession as conservative then as it is now.
By 1525, Wolsey was relying on Cromwell to a considerable extent. Not the least of his responsibilities was the suppression of some thirty monasteries (with Papal consent) the incomes of which were to found Wolsey's colleges at Ipswich and Oxford.
In undertaking his master's orders, Cromwell made himself hugely unpopular. He approached the task with a zeal for destruction of shrines that foreshadowed the events of the 1530s. The actual scope of his task was to survey the property, value it, prepare detailed inventories of the moveable goods and arrange for them to be taken away and sold. The inmates had to be either given pensions, or have arrangements made for them to be transferred to other religious houses. Cromwell, together with his two assistants, Sir William Gascoigne and Dr Allen, carried out the work efficiently and with dispatch – indeed a sense of urgency and decisiveness characterises all his activity.
The thirty foundations dissolved, it was time to move on to the construction of the two colleges, and Cromwell was again in charge. By April 1528, he could write to Wolsey that
'the buildings of your noble college most prosperously doth arise…the like thereof was never seen nor imagined, having consideration to the largeness, beauty, sumptuous, curious and most substantial building of the same.'
It was customary in the Tudor age for people to conduct business in a way we could consider corrupt. Gifts and sweeteners that we might call bribes, were commonplace. Thus, it was expected that Cromwell would line his own pocket whilst working for Wolsey, through such matters as granting a tenancy to the bidder who gave him the highest fee, or not accounting for all of the sales. Nevertheless the scale of embezzlement seems to have provoked an outcry and 'incredible things' were reported to the King.
Despite the amount of work Cromwell was doing for Wolsey, he continued to practise law, and gave advice in a case for Lady Clere, the aunt of Anne Boleyn, regarding an action for debt as well as being involved in numerous other petitions, arbitrations and daily legal matters.
During the 1520s, Cromwell developed an ever-widening circle of friends. He hosted dinners at his home in Austin Friars, and later at Stepney, and his hospitality and generosity to his friends was widely praised. His guests, the lawyers and merchants of London, not only talked business, but also of church reform. In particular, they talked of the desire to have the Gospel in English.
Cromwell lost his wife, Elizabeth Wykys, in 1527 or 1528, probably to the sweating sickness. Unusually, Cromwell did not remarry, and there is no record of any long-term relationship with another woman. His daughters, Anne and Elizabeth, also died at some point between 1529, when he made a Will, and 1532 when he updated it. He son Gregory, however, flourished, although there are hints in Cromwell's correspondence that Gregory, although a diligent scholar, did not have his father's quickness of intellect.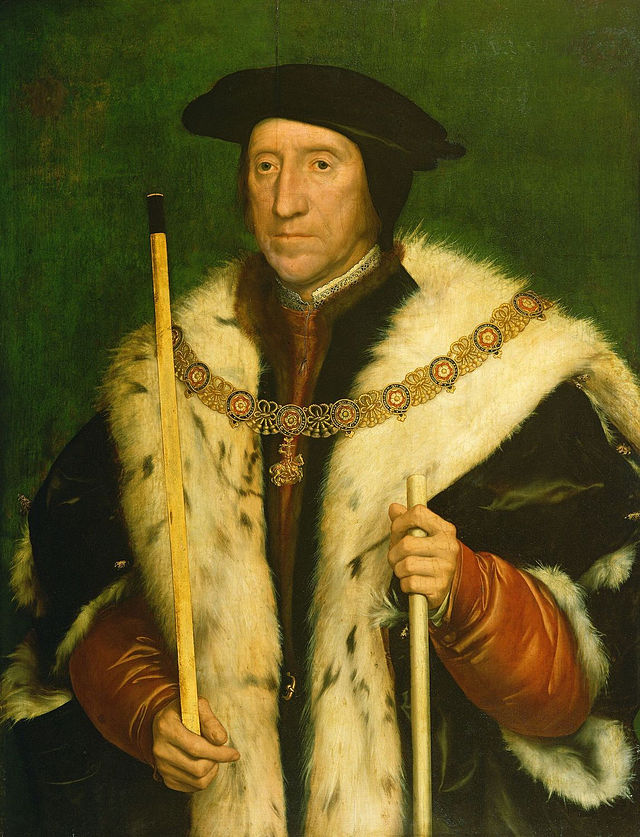 Throughout Cromwell's service with Wolsey, he was concerned only with the Cardinal's private business and legal affairs, and was not employed on any state business although he can hardly have been unaware of the 'King's Secret Matter' – the quest for annulment of the marriage of Henry VIII and Katharine of Aragon. The first task Cromwell performed in any way connected with the case was not until 1529, and even then it was a matter of looking for the paperwork relating to Wolsey's position as Legate, to show to the King's attorney.
As the King's favour towards Wolsey waned, his enemies (of whom the chief were the Dukes of Norfolk and Suffolk) began to circle. Nevertheless, although the writing was on the wall for Wolsey, Cromwell continued to serve him faithfully, giving the best advice he could and staying with him longer than many of his other servants. Wolsey's Gentleman Usher and biographer, George Cavendish, records a scene at the Cardinal's home at Esher, whence he had been sent into a sort of exile. Cavendish greeted Cromwell who was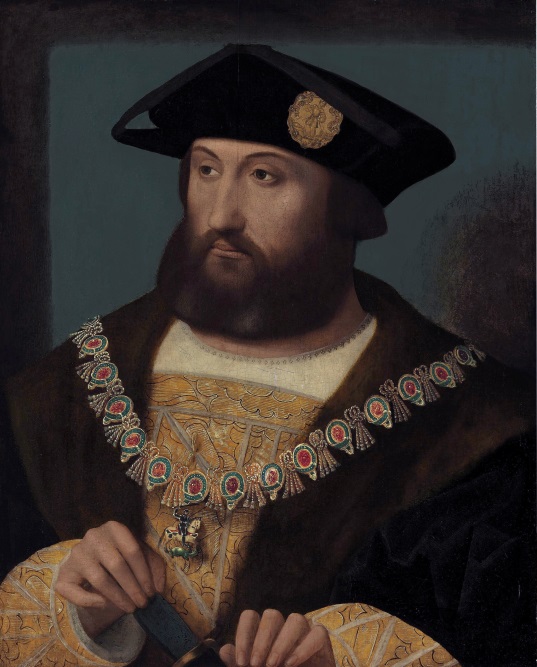 '…leaning in the great window…saying Our Lady Matins (which had since been a very strange sight). He prayed not more earnestly than the tears distilled from his eyes…."Why Master Cromwell, what meaneth all this your sorrow? Is my lord in any danger for whom you lament thus? Or is it for any loss that ye have sustained…?" "Nay", quoth he. "…I am like to lose all that I have travailed for all the days of my life, for doing of my master true and diligent service….and this I understand right well, that I am in disdain with most men for my master's sake and surely without first cause…I intend, God willing, this afternoon when my Lord has dined to ride to London an so to the Court where I will either make or marr."'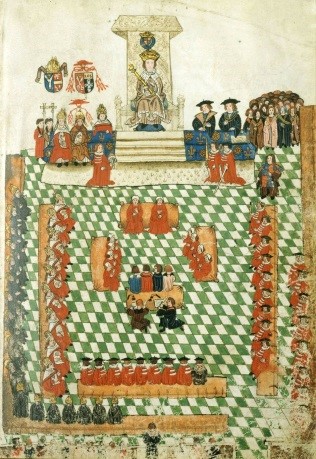 Accordingly, Cromwell, with his personal clerk, Ralph Sadler, set off for London. A Parliament had been called, but up until this point, it does not appear that Cromwell had looked for a seat. Via a chain of connections, the Duke of Norfolk, the Lord Treasurer, was persuaded to ask the King if he would be happy for Cromwell to be in the House. (Although the King did not nominate members, it was certainly the practice of the chief nobles of the realm to present their own candidates for election by their tenants, so Parliament was not a widely democratic body).
On this occasion, Henry was happy that Cromwell should take a seat as a "burgess". There was a general scurrying around to find a suitable place, and Cromwell was returned for Taunton, a seat within the influence of the Bishopric of Winchester, which had been one of Wolsey's clerical offices.