Penelope Devereux: Life Story
Chapter 1: Childhood & Youth (1563 - 1581)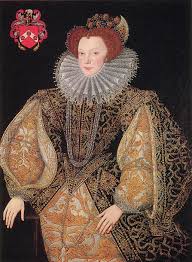 Lady Penelope Devereux was born into a family that received a high level of favour from Elizabeth I. Her mother's family were blood relatives of the Queen: her grandmother, Katherine Carey, being the daughter of Mary Boleyn, Elizabeth's aunt. Katherine was a great favourite with the Queen all her life, and her husband, Sir Francis Knollys, was one of Elizabeth's chief ministers until his death in 1596. The Knollys' daughter, Lettice, had been a maid-of-honour to the Queen until marrying Penelope's father, Walter Devereux, Viscount Hereford in around 1561.
Penelope's paternal family, the Devereux, although not so closely related to the Queen as the Knollys, were, like most members of the aristocracy, descended from Edward III and Penelope's grandfather and great-grandfather had received favour from Henry VIII. Both the Knollys and the Devereux families had embraced the Reformation with vigour.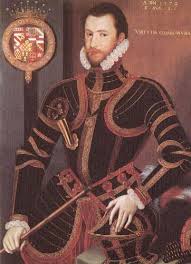 Penelope spent her early childhood at Chartley Manor in Staffordshire, eldest of a family of four (a fifth child died young). In the fashion of the time, Penelope and her sister Dorothy received a thorough education, of a level that in earlier, and later times, would have been confined to the sons of the family. Penelope's tutor was Mathias Homes, a Cambridge man of strong Protestant views. She studied French, Spanish and Italian, as well as the courtly accomplishments of dancing, singing and playing the lute.
Penelope's father was zealous in the service of the Queen, being one of Mary, Queen of Scots' custodians, and instrumental in the suppression of the Rebellion of the Northern Earls in 1569. In recognition of his merits, he was granted the Earldom of Essex in 1572. The following year, Elizabeth gave Essex a licence to colonise Ulster in Ireland, controlled by the O'Neills and the Scots. The venture was undertaken at his own cost, and was a disaster, militarily, financially and personally. He returned to England in 1575, with a view to rebuilding his fortunes at home, but in September of that year was created Earl Marshal of Ireland. He arrived in Dublin in September 1576, but died within a few weeks, of dysentery.
Her father's will left dowries of £2,000 each for Penelope and Dorothy, but the disastrous Irish expedition had left his estates impoverished, and payment of these dowries would be a serious burden on the inheritance of his son, Robert, now the 2nd Earl. In regard to Penelope's marriage, the Earl had expressed a wish for her to marry Philip Sidney, the nephew of Robert Dudley, Earl of Leicester, Queen Elizabeth's favourite.
Philip had been with Essex in Ireland and he had conceived a great affection for him. There was no formal agreement prior to Essex' death, and Sidney's father, Sir Henry Sidney was not in favour of the match. Sir Henry, who was Lord Deputy of Ireland had disagreed with Essex' policies there, and disliked him personally. This, coupled with the fact that Penelope was not yet of marriageable age, meant the match went into abeyance.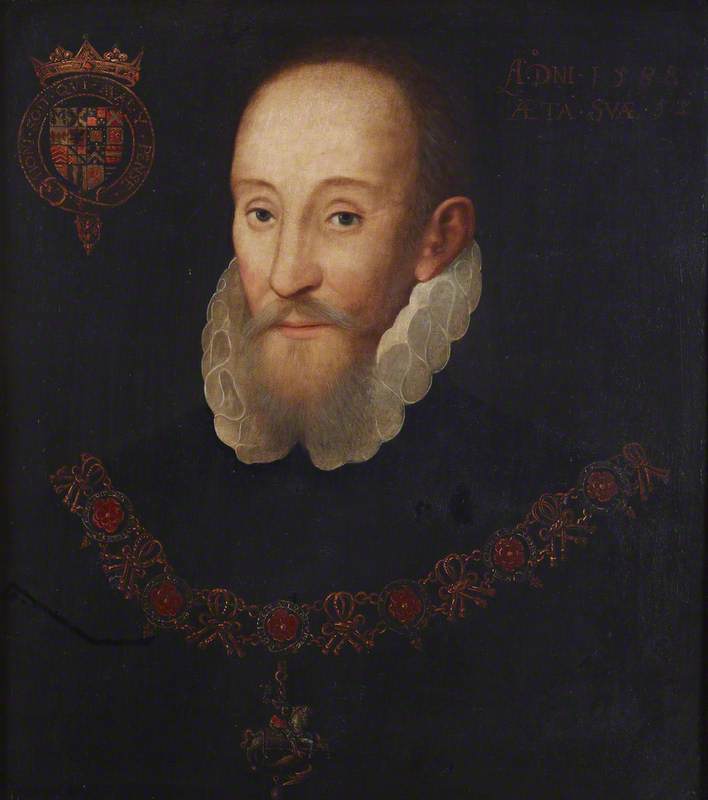 With their father dead, the wardship of the Devereux children was now at the Queen's disposal. Essex had expressed a wish for his heir, Robert, to be placed in the guardianship of Sir William Cecil, Lord Burghley, whilst Penelope was to be put in the care of Essex' cousin, Henry Hastings, 3rd Earl of Huntingdon and his wife, Katherine Dudley.
Although Huntingdon had a respectable claim to the throne as the great-grandson of Margaret Plantagenet, Countess of Salisbury and the grandson of Henry Pole, Baron Montague who had been executed in the Exeter Conspiracy, Elizabeth trusted him, and he was her Lord Lieutenant of the North. Penelope's home was now the King's Manor at York.
Lady Huntingdon was not only the sister of the powerful Robert Dudley, Earl of Leicester, but also the aunt of Penelope's intended bridegroom, Philip Sidney. Although she had no children of her own, Lady Huntingdon was renowned for her management and upbringing of young gentlewomen. Both the Earl and Countess were committed Puritans, and the household lived under a rather stringent regime of daily prayers, Bible readings and sermons, which Penelope's later career suggests she may have found rather onerous.
Not long after Penelope left for York, her mother, Lettice, married the Earl of Leicester. When Queen Elizabeth discovered the marriage, she was furious, and Lettice was banned from court for the rest of her life.Nevertheless, Elizabeth was not inclined to blame Lettice's children for her misdemeanours, and Lady Huntingdon brought Penelope to court, presenting her at Whitehall on 30th January 1581.

Lady Penelope Devereux
Family Tree