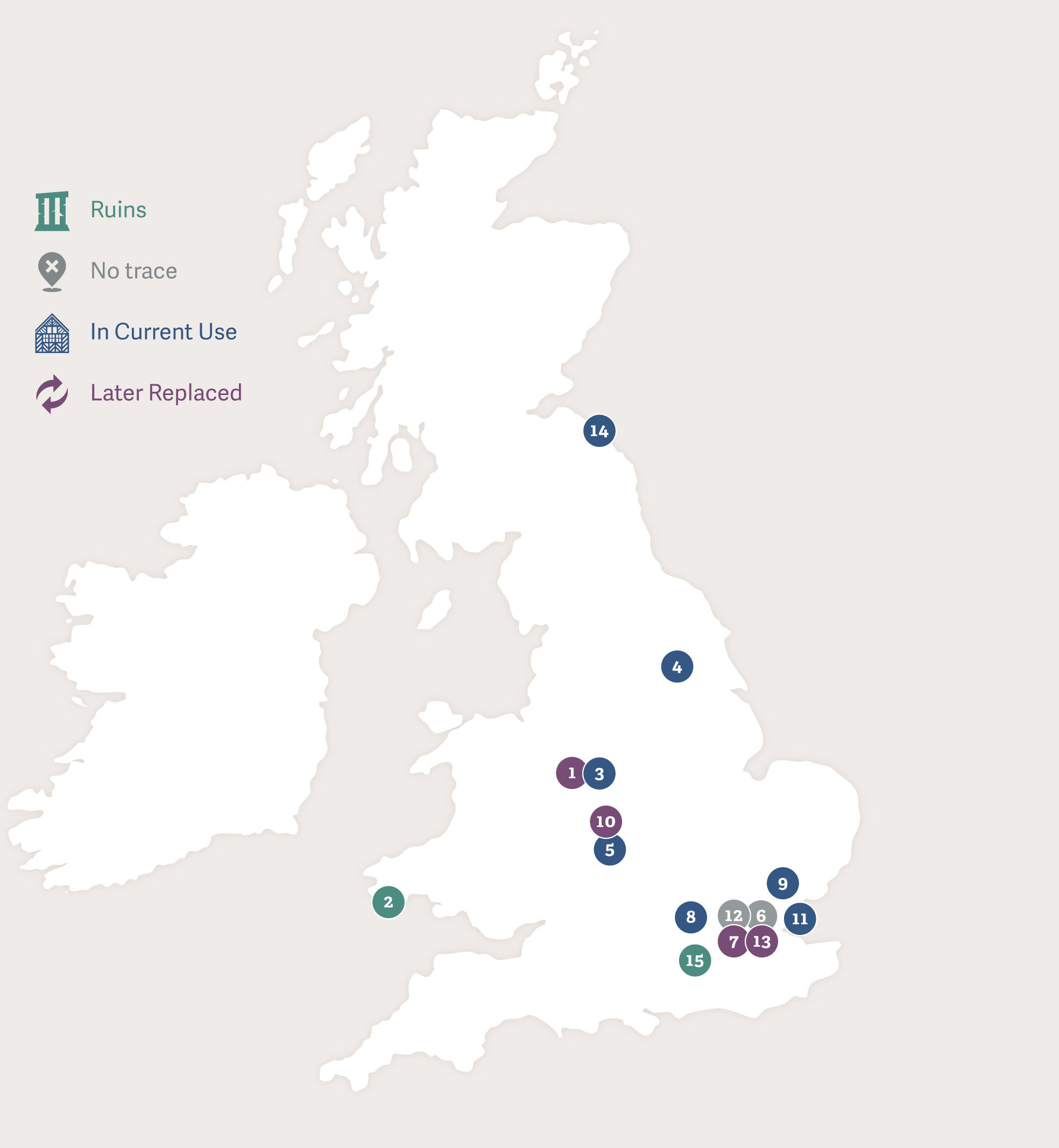 1. Chartley Manor, Staffordshire
2. Bishop's Palace, Lamphey (Llandyfai), Pembroke
3. Blithfield, Staffordshire
4. King's Manor, York
5. Kenilworth Castle, Warwickshire
6. Wanstead House, Essex
7. Leicester (later Essex) House, The Strand, London
8. Greys Court, Rotherfield Greys, Oxfordshire
9. Leighs (Leez) Priory, Essex
10. Drayton Manor, Drayton Bassett, Staffordshire
11. Rochford Hall, Essex
12. St Bartholomew House, nr St Bartholomew-the-Great Church, London
13. Walsingham House, Seething Lane, London
14. Berwick-upon-Tweed
15. Farnham Castle, Surrey
Penelope was born in Staffordshire, and regularly travelled back to that county after her marriage, to visit friends and family. But, like most courtiers, the majority of her life was spent in and around London, with the court.
Read about the places associated with Penelope Devereux here.