Katherine Grey: Life Story
Chapter 2 : Royal Succession
When Katherine was seven years old, she came to hold a place in the English succession. The Act of Succession of 1544 named Henry VIII's three children, Edward, Mary and Elizabeth, in that order (ignoring the fact that both daughters had been declared illegitimate). With no further stipulations, the Crown would then have passed from Elizabeth to her heirs under common law – the descendants of her oldest aunt, Margaret, Queen of Scots.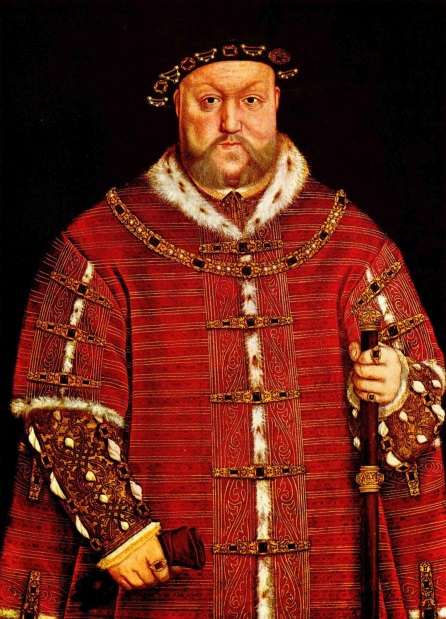 However, the 1544 Act had a further provision, permitting Henry VIII to change the succession, should he so wish. Henry took advantage of this latter clause, making a new will not long before his death in January 1547, which had a different effect, putting the line of his younger sister, Mary, the French Queen, directly after Elizabeth and naming 'the heirs of the body of Lady Frances' to follow Elizabeth.
Thus, in January 1547, on the accession of Edward VI, Lady Katherine Grey became fourth in line to the throne – a great step up from the position of eighth which she would have held under common law. Nevertheless, it seems highly unlikely that Katherine would have known anything about it, or understood it if she had.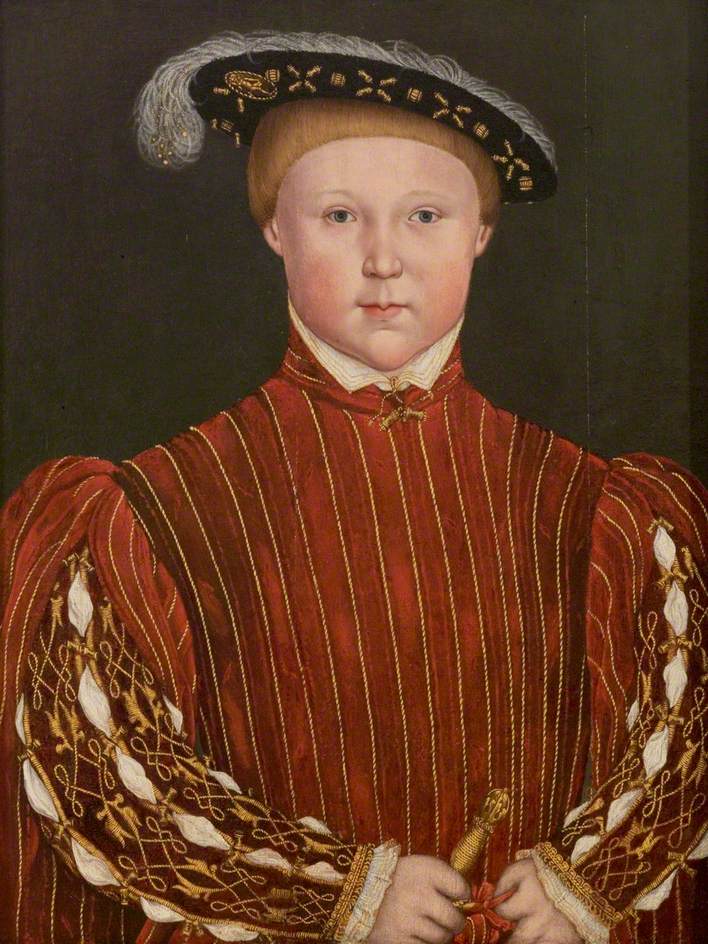 As King Edward's reign began, Katherine continued her education, dividing her time between Bradgate and Dorset House in London. But intrigue was beginning to surround the family. The Lord Protector, Edward Seymour, Duke of Somerset, had not chosen to avail himself of the advice of his younger brother, Sir Thomas Seymour, nor that of Dorset. In the later years of Henry's reign, Dorset had taken rather a back seat. He was not generally popular in Government circles: he was considered to be ' without sense' – a reputation he soon lived up to.
Dorset was also disgruntled at the rash of new titles being handed out. Ahead of him in rank had been only the Duke of Norfolk, and his wife's half-brother, the Duke of Suffolk. Now, Edward Seymour had appropriated a Dukedom, and raised his friend, William Parr, brother of Queen Katherine, to a Marquessate as well. Thomas Seymour and Dorset, resentful at being left out of the Privy Council under Henry's will, began to look for other means of increasing their influence.
Seymour smoothly married his former sweetheart, Katherine Parr, the Queen Dowager. He also began a flirtation (to put it mildly) with his new wife's stepdaughter, the Lady Elizabeth. He persuaded Dorset that, if Dorset's elder daughter, Lady Jane, were committed to his care, he would be able to arrange a marriage between her and the king.
Dorset agreed to sell Jane's wardship for £2,000. This was by no means an unusual step – most aristocratic adolescents were sent to live in other households, although it was less common to transfer the wardship and marriage if the parents were still alive. With Jane's departure, Katherine was now the eldest daughter at home. She began studying Greek under the tutelage of Thomas Harding.

Lady Katherine Grey
Family Tree