Each day on the Tudor Times website we publish a short snippet of information about interesting events that occurred during the Tudor and Stewart period.
The precipitous downfall of Anne Boleyn occurred in May 1536 and the month was similarly disastrous for Mary, Queen of Scots in 1568 when she was defeated at the Battle of Langside and made the fateful decision to flee to England.

Anne Boleyn 1536
On 2nd May Anne Boleyn, watching a game of real tennis at Whitehall, received a message from the King, ordering her to wait upon the Privy Council. She was informed by the Council, led by her uncle, the Duke of Norfolk, that she was accused of adultery, and that at least one of her lovers had confessed. She was taken by barge to the Tower of London.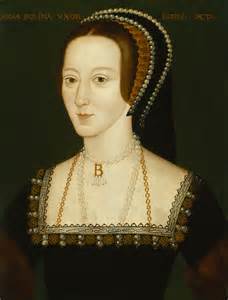 On 12th May four of the alleged lovers of Anne were tried at Westminster Hall - Mark Smeaton, Henry Norris, William Brereton and Francis Weston. Smeaton had confessed to adultery with the Queen, but the others maintained their innocence. All four were found guilty.
On 15th May the trial took place of Anne and her brother, George Boleyn, Viscount Rochford. The charges were adultery, incest and treason. Queen Anne was tried first, and, inevitably found guilty, despite the evidence that appeared to onlookers to be extremely flimsy. George Boleyn apparently put up a spirited defence but there was no hope, and he too, was found guilty.
On 17th May 1536, Anne's alleged lovers were executed – the gentlemen by axe and Smeaton by hanging, drawing and quartering.
On 19th May Anne was executed on Tower Green. The specialist executioner, a swordsman from Calais, had been summoned in advance of the verdict of the trial, which was obviously a foregone conclusion – to render the execution swift. The Queen's remains were buried in the Church of St Peter ad Vincula within the Tower of London.
Mary, Queen of Scots 1568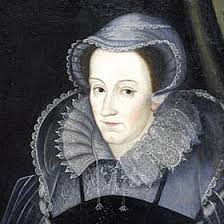 On 2nd May Mary escaped from Lochleven. She had surrendered herself at Carberry Hill, on the understanding that, if she separated from Bothwell, and accepted the terms of the Protestant Lords, she would be restored to authority. However, the Protestant Lords had no intention of obeying the Queen when they could replace her with a minor king (the baby James) and run the country themselves. Mary was imprisoned at Lochleven castle, on an island in the middle of the Loch. Her 'hostess' was Margaret Erskine, who had once been James V's mistress and was the mother of Mary's half-brother, James Stewart, Earl of Moray, one of the rebel lords. By dint of her charm, Mary persuaded Margaret's son and nephew to help her escape.
On 13th May the Battle of Langside ended in disaster for Mary. The Queen had had the larger army, but the sudden collapse (possibly with a heart attack) of one her commanders, the Earl of Argyll, panicked her troops who dispersed. Despite advice to the contrary, the Queen, fled the field, heading for England in the hope of help from Elizabeth I.
On 16th May Mary crossed the Solway Firth into England, in a fishing boat, in the hope of receiving English aid to regain her throne. Initially the Queen was treated with great respect and ceremony by the Governor of Carlisle Castle, Lord Scrope of Bolton, and the local (largely Catholic) gentry: but before a fortnight was out, Sir William Cecil had ensured she was under a close guard, which would not be relaxed for the next nineteen years.
Henry VII Buried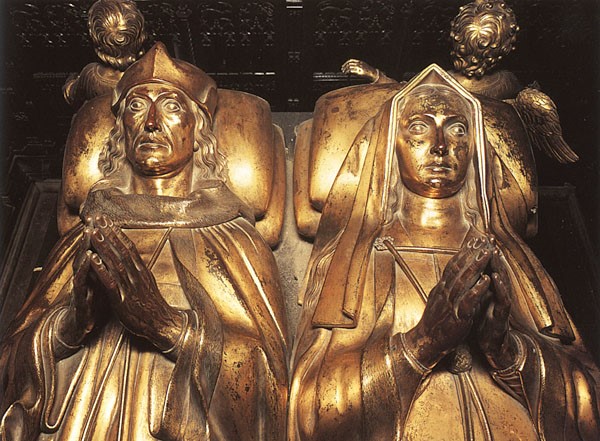 On 11th May 1509 Henry VII was buried at Westminster Abbey. The King had lain in his chapel at Richmond from his death on 21st April until 9th May, on which date the coffin was carried in procession to St Paul's where a Mass was conducted by John Fisher, Bishop of Rochester. The corpse was taken on the following day to Westminster, where Henry was laid to rest beside his wife, Elizabeth of York. His household officers, the Lord Treasurer, Lord Steward, Lord Chamberlain and Comptroller of the Household, broke their staves of office and threw them into the grave. Garter King of Arms then proclaimed Henry VIII as King.
Marguerite of France Was Born
On 14th May 1553 Catherine de Medici, Queen of France gave birth to a daughter, Marguerite. Marguerite went on to have one of the most colourful careers of any royal princess. She was married at nineteen to Henri, the Huguenot King of Navarre, and the presence of so many Huguenots in the city was a factor in the Massacre of St Bartholomew that took place a few days later. She was later held in captivity by both her brother (Henri III of France) and her husband.
Marguerite eventually became Queen of France when Henri of Navarre inherited from her brother. Her marriage was annulled (both spouses were flagrantly unfaithful) but she retained her titles and established a friendly relationship with Henri and his new wife, Marie de Medici. Marguerite wrote a memoire, published posthumously. She is the Reine Margot of Dumas' novel.
Anne of Denmark Crowned Queen of Scots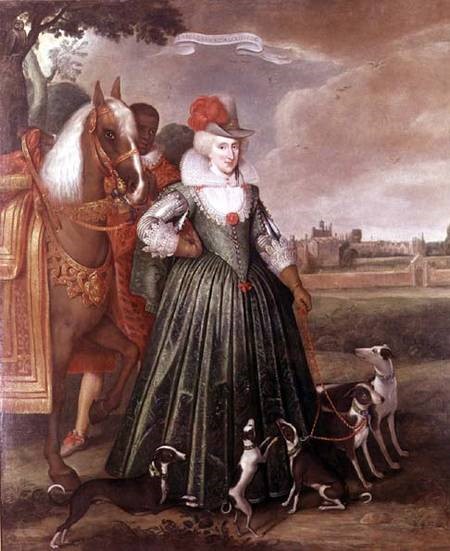 On 17th May 1590, Anne of Denmark was crowned as Queen of Scots at Holyrood, in the first Protestant coronation ceremony in Scotland. 15 year old Anne had married James VI, the previous August after he had travelled to Denmark to collect her in person – previous embassies having been ship-wrecked. Anne later became a great patron of the arts, particularly when her husband's accession to the English throne gave her more spending power – read more on her court masques here
Philip of Spain, King of England Was Born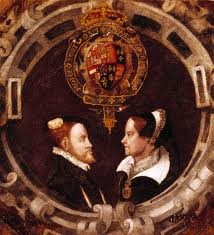 21st May 1527 saw the birth of Philip of Spain to the Emperor Charles V and his wife Isabella of Portugal. Philip inherited half of the lands his father ruled over – Spain, the New World and the Netherlands. Philip married four times, including to Mary I, Queen of England. As her husband he had the title of King of England, his head on the coinage, and regnal years named after him, but he had no real power. On Mary's death, he made overtures to her sister and heir, Elizabeth, but she rejected him. In 1588, Philip's Armada against his former sister-in-law was defeated.
Double Marriage of Lady Jane and Lady Katherine Grey
On 25th May 1553 a double marriage took place at Durham House in London. Lady Jane Grey, and her sister, Lady Katherine, were married to Lord Guilford Dudley, son of the Duke of Northumberland and Lord Henry Herbert, son of the Earl of Pembroke respectively. Northumberland was riding high as the Lord President of the Council, and effective Regent for the still-young Edward VI. Pembroke was the brother-in-law of the late Queen Katherine Parr, and a strong supporter of Northumberland in both religious and political matters. The father of the Grey sisters, Henry, Duke of Suffolk. was the third in this trio of associates.The three men probably knew that King Edward was unlikely to recover from the serious illness he was suffering, and were positioning themselves for a coup, in which Lady Jane Grey would be placed on the throne in place of the King's legitimate heir, his half-sister, Mary.
Execution of Margaret, Countess of Salisbury
On 27th May 1541, Margaret, Countess of Salisbury, sometimes called 'the last Plantagenet' was executed on Tower Green. Margaret, who was sixty-nine, and had been in the Tower for two years, had had no trial, but been condemned to death for treason by an Act of Attainder. Margaret's royal blood contributed to her eventful life, from pampered Yorkist Princess, to country lady, royal governess, feudal baron, and finally, prisoner.
Legatine Court Opened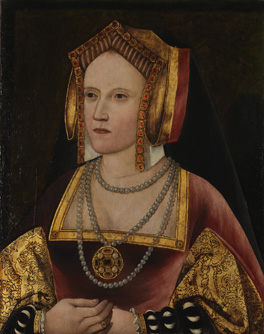 On 31 May 1529, the Legatine Court at Blackfriars opened. The court, presided over by Cardinal Thomas Wolsey, Archbishop of York, and Cardinal Lorenzo Campeggio, Bishop of Salisbury, was convened to try the matrimonial cause between Henry VIII and his wife, Katharine of Aragon. Henry had come to believe (genuinely, if conveniently, in view of his desire for another woman) that their marriage was unlawful as she had previously been the wife of his brother, Arthur. His contention was that the Papal dispensation granted was not valid – even the Pope could not dispense a law laid down in the Bible, and Leviticus clearly stated that a man should not marry his brother's wife. Katharine's view was that, as her first marriage had not been consummated (a matter on which she repeatedly took her oath), the Papal dispensation was adequate. Much of the court case was taken up with argument over whether Katharine and Arthur had, in fact, consummated their marriage.