Margaret Plantagenet: Where She Lived
Her birthplace, the castle of Farleigh, near Farleigh Hungerford, on the border between Wiltshire and Somerset is now a ruin, in the care of English Heritage, but at the time of her birth, was a splendid, modern residence, that had been seized from the Lancastrian Hungerford family and granted to Edward IV's brother, Richard, Duke of Gloucester. Why Margaret was born there, rather than in one of her parents' many houses, is unknown.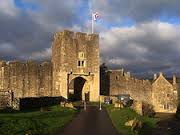 Margaret's home until she was around five years old was probably the mighty Warwick Castle – still one of the most impressive castles in all of England. It had been part of the inheritance of her mother, Isabel Neville, daughter of the Earl of Warwick and was the main seat of her parents, the Duke and Duchess of Clarence. Warwick Castle was the birthplace of Margaret's brother, Edward, and was also the place where her mother, Duchess Isabel, died in late 1477, when Margaret was only four.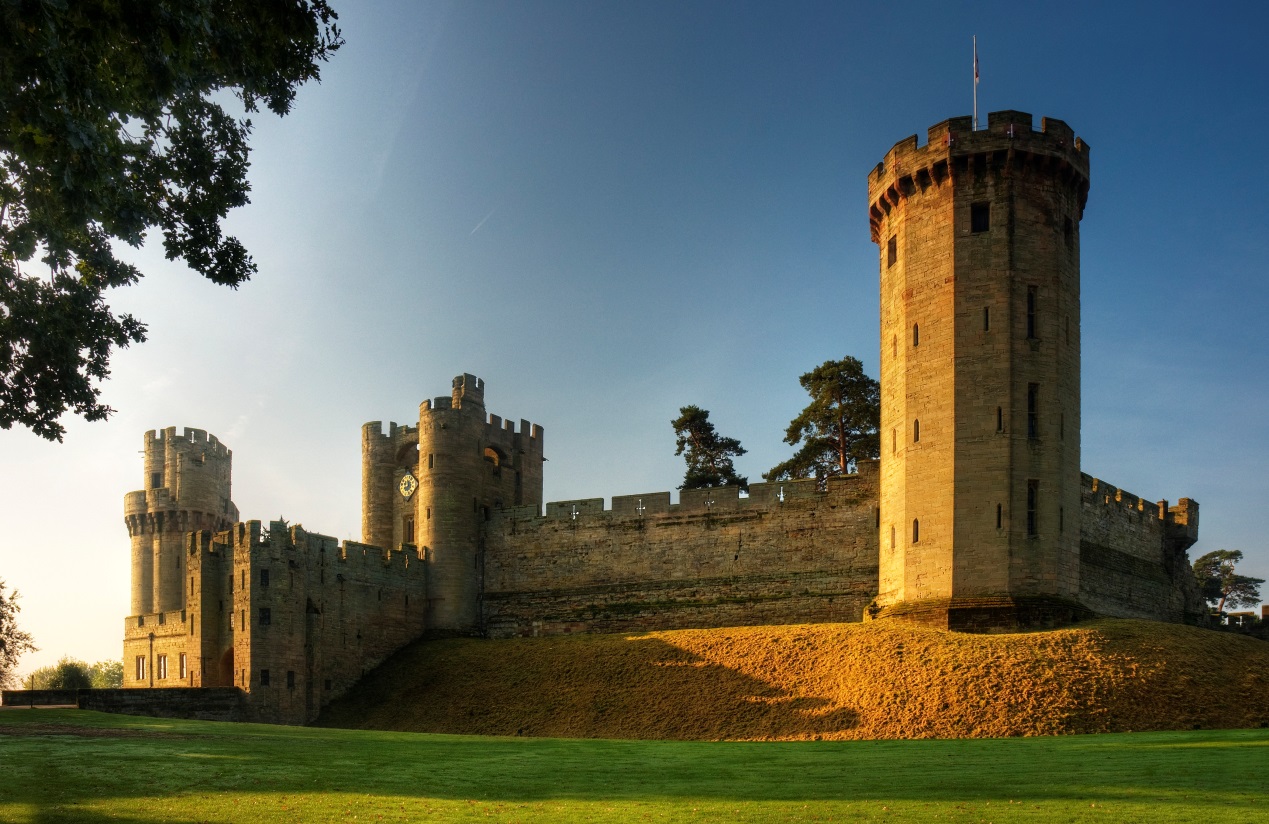 It is highly unlikely that she attended the burial of her mother, whose body was taken to Tewkesbury Abbey, where it had not lain long before it was joined by that of Margaret's father, George, Duke of Clarence, executed in the Tower of London in 1478.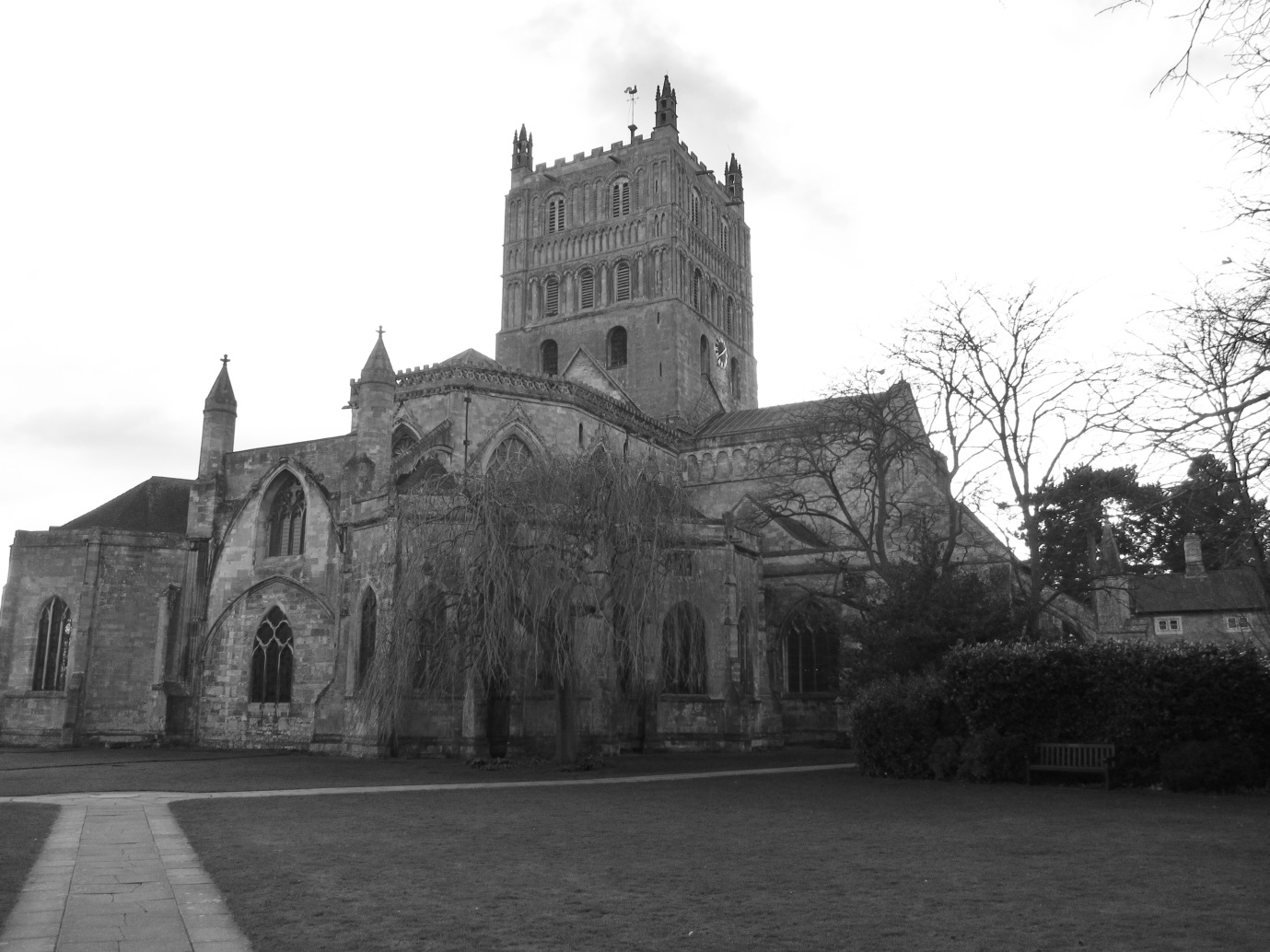 Margaret's whereabouts for the next seven years is uncertain, although it is likely that she was a member of the Court, and thus would have moved between the Palaces of Westminster and perhaps Sheen and Eltham.
By 1485, she, together with her brother and her cousins, the sisters of the deposed Edward V, were in Sheriff Hutton Castle, another of the great Neville Castles that had been part of the Warwick patrimony, but granted in this instance to Margaret's aunt Anne, and her husband, the Duke of Gloucester who was now Richard III. Sheriff Hutton, now a ruin is cared for by English Heritage – it is still possible to get a sense of its huge scale and grandeur.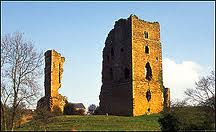 So far as is known, this was the only time Margaret spent in the north of England. In 1485, she was returned to London, and was put into the care of Lady Margaret Beaufort, but where exactly they lived is unknown. Soon, she was in attendance at Court, and was present at the christening, in Winchester Cathedral, of Prince Arthur, and was at Westminster Abbey for the coronation of Elizabeth of York in 1487.
Following her marriage, probably in 1487, Margaret, now Lady Margaret Pole, moved to her new husband, Sir Richard Pole's home at Bockmer, in Buckinghamshire, of which there is now no trace.
In the late 1490s Sir Richard and Lady Margaret were given the use of the King's castle at Stourton in Staffordshire, to enable Sir Richard to perform his duties in the Welsh Marches. It is here that Margaret's most famous son, Reginald, Cardinal Pole was born in 1500. Stourton, which had at one time been owned by Margaret's father, dated from the 1100s. Much changed over the intervening centuries and it is now in private hands.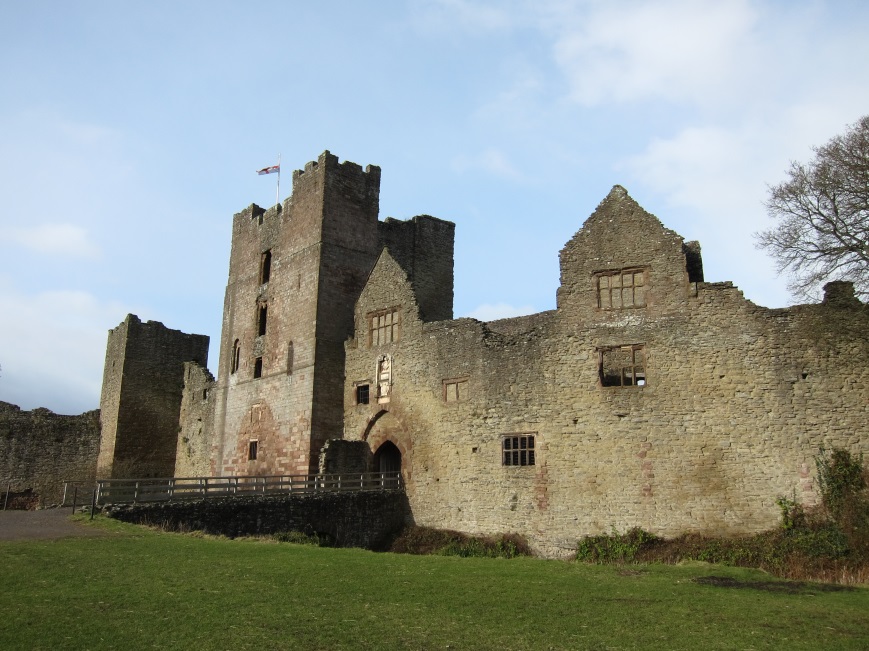 Sir Richard and Lady Margaret then moved to the mighty Ludlow Castle, where Sir Richard acted as Lord Chamberlain to Arthur, Prince of Wales, and Margaret was almost certainly there as well as Lady-in-Waiting to his wife Katharine of Aragon. To mark the marriage, Sir Richard commissioned a carved screen for Aberconwy Abbey, on the north coast of Wales.
After the Prince's death in 1502, and burial at Worcester Cathedral, which Margaret may have attended, she probably spent most of her time between Stourton and Bockmer, until Sir Richard's death in 1504. In later years, Margaret built a tomb for herself and Sir Richard at Christchurch Priory, in what must be one of the most stunning examples of late mediaeval English gothic. It was finished in 1529, but the couple were never interred there.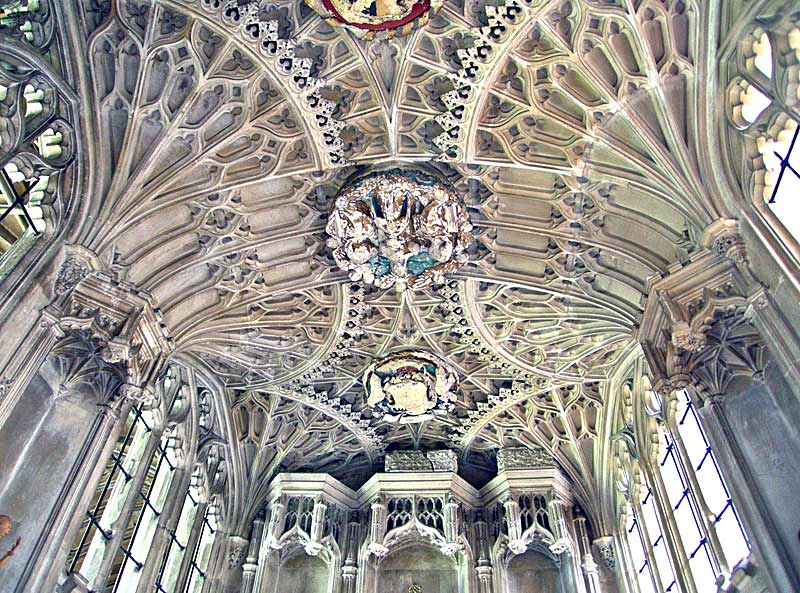 Left as a widow with four children and a very small income, Margaret retired to Bockmer, but the management of the estate was in the King's hands, as the heir, her son Henry Pole, was a minor.
In 1509, Margaret returned to Court as one of the chief ladies of the court of the new King Henry VIII and his wife, her old friend, Katharine of Aragon. Margaret was in attendance on the Queen, and would have divided her time between the new palace at Richmond, and the King and Queen's favourite haunt, the Palace of Placentia, at Greenwich.
In 1512, Margaret was restored to the Earldom of Salisbury, held by her great-grandmother. It was a fabulously rich Earldom, and as Countess in her own right, she was now possessed of several castles and literally dozens of manor houses. Her four main residences were Le Herber, in London (only the very wealthiest nobles had London houses) Clavering, in Essex, Bisham in Berkshire, close to Bisham Priory, the mausoleum of the Montacute Earls of Salisbury, and , the new castle she built for herself at Warblington in Hampshire.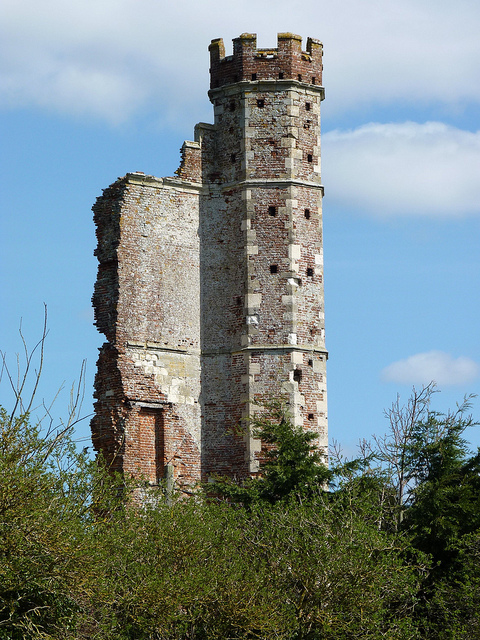 Bisham Abbey is now a sports centre, and nothing remains of Clavering or Le Herber (buried under Cannon St station). A single, Tudor tower remains at Warblington, but it is on private ground.
In the mid-1520s, Lady Margaret returned to the Welsh Marches, now as Lady Governess to a new heir to the throne, Henry and Katharine's daughter, Mary. Mary was not officially invested as Princess of Wales, but she went to Ludlow Castle, and the surrounding royal residences of Tickenhill and Hartlebury Castle, as well as the mighty Thornbury, confiscated from the Duke of Buckingham in 1521.
Both Tickenhill and Hartlebury were remodelled in the eighteenth century. Tickenhill is in private hands, but Hartlebury is open to the public. Thornbury can also be visited, as it is a luxury hotel!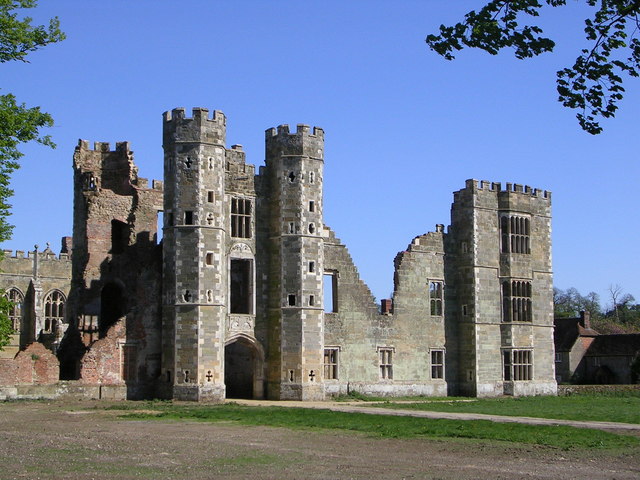 Following the marriage of Henry VIII to Anne Boleyn, Princess Mary's household was dissolved and Lady Salisbury retired to her estates, spending most of her time at Warblington.
She was at Warblington in November 1538 when the King's men came to question her about alleged treasonable activities. She was taken under guard to Cowdray Castle, home of the Earl of Southampton, where she was held until December of 1539 when she was removed to the Tower of London.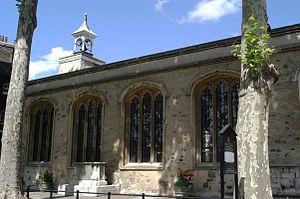 The Tower was to be her last resting place – she was clumsily executed in 1541, and her mangled corpse was hastily buried in the Chapel of St Peter ad Vincula, within the Tower walls.
This article is part of a Profile on Lady Margaret Pole available for Kindle, for purchase from Amazon US and Amazon UK.