Margaret Plantagenet: Feudal Magnate
Chapter 1: The Salisbury Lands
In 1512, Margaret petitioned for the return of the Salisbury inheritance. The Earldom of Salisbury had first been granted to William de Montacute (the name is variously rendered as Montacute, Montague and Montagu) a close friend of Edward III on 16 th March 1337.
It then descended over the next hundred years through sons and brothers until, in 1428, it was vested in Alice Montacute. Alice was married to Richard Neville, son of Ralph Neville, Earl of Westmorland and Lady Joan Beaufort. Neville, who had an older half-brother who preceded him in the Westmorland inheritance, was recognised as Earl of Salisbury in his wife's right.
The lands of the Earldom were vast, concentrated mainly in the counties of Hampshire and Wiltshire, although the family mausoleum was at Bisham Priory in Berkshire. Countess Alice had ten children, who married into the various noble families of the kingdom, some becoming supporters of York, and others of Lancaster.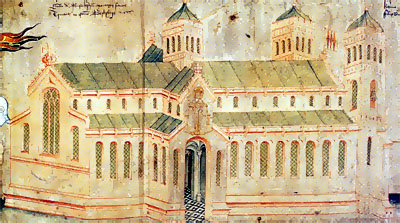 Alice's own husband, and her eldest son, another Richard Neville, (known as Earl of Warwick in the right of his wife, Anne Beauchamp) were initially York's strongest supporters. Her husband was killed with his brother-in-law, Richard, Duke of York, at the Battle of Wakefield on 30 th December 1460, and Anne died within two years.
However, by 1462, the House of York had been victorious, and Anne's son succeeded to her inheritance, although he continued to be known as Earl of Warwick – and, in later years as Warwick the Kingmaker. For, in 1470, Warwick reconciled with Lancaster, and replaced Edward IV of York with Henry VI.In due course, Edward IV was triumphant, and Warwick was killed at the Battle of Barnet in 1471.