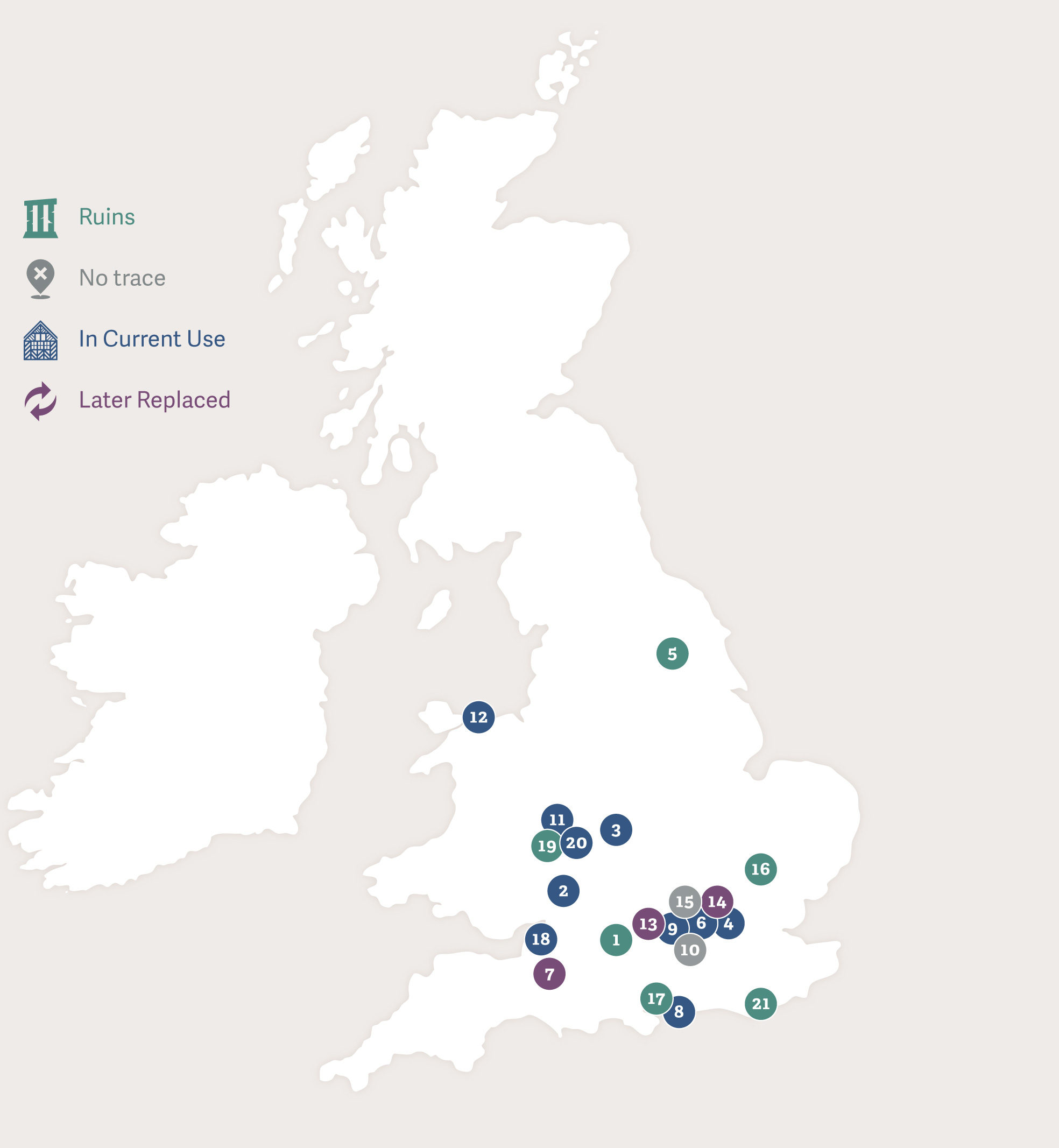 1.Farleigh Castle, Somerset
2.Tewkesbury Abbey
3.Warwick Castle
4.Tower of London
5.Sheriff Hutton, Yorkshire
6.Westminster Abbey
7.Stourton Castle, Stourbridge, Staffordshire
8.Christchurch Priory
9.Bockmer House, Buckinghamshire
10.Sheen Palace
11.Ludlow Castle
12.Aberconwy Church
13.Bisham Priory
14.Palace of Placentia, Greenwich
15.Le Herber
16.Clavering Castle, Essex
17.Warblington Castle
18.Thornbury Castle
19.Tickenhill Manor
20.Hartlebury Castle, Worcestershire
21.Cowdray Castle, Sussex
Listed above are places where we know Lady Margaret spent some time. She lived mainly in a broad sweep of land that stretched from the Welsh Borders to London. For Tudor nobles, it was customary to travel regularly between homes, taking your furniture with you, usually remaining in one place for no more than two or three months.
You can read here about the different places Lady Margaret lived and the part they played in her life.