Tudor Times is the online repository for all things Tudor and Stewart (1485–1625)
On This Day

20th March 1469

On 20th March 1469, Elizabeth Woodville, Queen of Edward IV, gave birth to a daughter, who was named Cicely (or Cecily, spellings differ), presumably after her grandmother, Cicely Neville, Duchess of York. During her childhood, Cicely was considered as a possible bride for the son of James III of Scotland, but she suffered a dramatic loss in status when her father died, and her uncle, Richard III, had Cicely and all her siblings declared illegitimate. After the Battle of Bosworth, Cicely and her sisters were restored to legitimacy, but there was to be no royal husband for the princess. In 1487, she married John, Viscount Welles, the half-brother of Lady Margaret Beaufort. Cicely and Lady Margaret seem to have been on good terms and when Cicely was widowed and made a second marriage in 1503 that Henry VII disapproved of, Lady Margaret averted the worst of the king's anger. Read more on Cicely's second marriage here

On This Day

19th March 1568

On 19th March 1568 Elizabeth Seymour, one of the younger daughters of Sir John Seymour of Wolf Hall, died. Elizabeth's siblings are much better known than she is – her sister Jane was Henry VIII's third wife, her brother Edward was Duke of Somerset and Protector in the minority of Elizabeth's nephew, and her other brother, Sir Thomas, was the fourth husband of Katherine Parr. Elizabeth herself was married three times – first to Sir Anthony Ughtred, Governor of Jersey, second to Gregory Cromwell, son of Henry VIII's minister, Thomas, and finally to William Paulet, Marquess of Winchester.

The picture, sometimes named as Katheryn Howard is by Holbein, has also suggested as a likeness of Elizabeth Seymour.

On This Day

18th March 1496

On 18th March 1496 Mary, second surviving daughter of Henry VII and Elizabeth of York, was born. For most of her youth, Mary was betrothed to Charles of Castile, (later Emperor Charles V), but the marriage did not come off. Instead, she was married to Louis XII of France as part of the peace treaty of 1514. On Louis' early death, she married Charles Brandon, Duke of Suffolk, much to the displeasure of her brother, Henry VIII, who was exceedingly angry, until mollified by payment of a large fine. Over the following nineteen years, Mary bore at least four children, of whom only her two daughters, Frances and Eleanor, survived to adulthood. During the first few years of her marriage, Mary was frequently at court, and played an important part in ceremonial, including being present at the Field of Cloth of Gold in 1520, but her health was often poor and she died in 1533, aged only 37.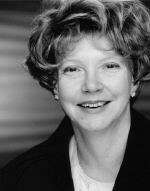 Mary Queen of Scots: A Film Review
Dr Linda Porter, author of the acclaimed Crown of Thistles: the Fatal Inheritance of Mary Queen of Scots, gives an historian's view of the recently-released film, Mary Queen of Scots
Read article
---
---
---
Get regular updates
Register your details to get regular updates