Tudor Times is the online repository for all things Tudor and Stewart (1485–1625)
On This Day

22nd April 1451

On this day, 22nd April 1451, Juan II of Castile's second wife, Isabella of Portugal, gave birth to a daughter, named for her mother. There was no thought that the young Isabella of Castile, with an older half-brother, and later, a brother, would ever be more than some prince or King's wife, but from an early age she had her eyes on a throne for herself. On the death of Enrique IV, her half-brother, she claimed the throne of Castile in her own right, being crowned in Segovia in 1474. The action led to a civil war, in which she eventually triumphed. Her marriage to Ferdinand II of Aragon enabled them to conquer the last Moorish kingdom in Europe and united Spain more or less into its current boundaries. Their dynastic alliances took their grandchildren to almost every throne in Europe. Not content with Spain, Isabella funded Christopher Columbus' exploration which brought the riches of the New World to her kingdom.

On This Day

21st April 1509

On 21st April 1509 Henry VII died, at his favourite palace of Richmond. The King had been ailing for several years with throat and lung infections. During the first eighteen years of his reign, Henry had made great strides in turning a war-torn kingdom into a coherent whole. Although he had twice commanded an army – at Bosworth, and in France - he was no seeker of military glory, preferring to concentrate on trade and the application of the law. In the period 1501-1503 his wife and her new-born baby, an eighteen-month old son and his fifteen year old heir all died and he lost his thirteen-year-old daughter to marriage in a foreign land. He never really recovered from these blows and spent the last six years of his reign in an increasing atmosphere of oppression.

On the death of his father, Henry VIII, aged seventeen, ascended the throne, to the delight of everyone. Technically still under age, the Council and his grandmother, Margaret Beaufort, were in control until June, but Henry was soon making himself felt.


On This Day

20th April 1486

On 20th April 1486 Henry VII visited York, as part of his efforts to unite the country following his victory at Bosworth the previous autumn. He was met at the city boundary by the Sheriff and Aldermen. Pageants were laid on and the Mayor and leading citizens were dressed in shades of violet, mulberry and scarlet. At Micklegate Bar (pictured), red and white roses were displayed and a group of children sang out 'King Henry, King Henry'. Perhaps to enhance Henry VII's rather thin claim to the throne, six citizens dressed as the previous King Henrys appeared and were introduced.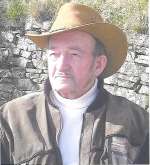 ---
---
---
Get regular updates
Register your details to get regular updates