Tudor Times is the online repository for all things Tudor and Stewart (1485–1625)
On This Day

17th October 1596

On 17th October 1596, Lady Anne Percy, nee Somerset, Countess of Northumberland, died. Like the vast majority of Tudor nobles, she was related to the royal family. Her grandfather, Charles Somerset, Earl of Worcester, was a second cousin of Henry VII, and much favoured both by Henry VII and Henry VIII. Her mother, Elizabeth Browne, was a lady-in-waiting to Anne Boleyn, and it is possible that something said by Elizabeth gave ammunition to Thomas Cromwell for an accusation against the Queen.

Lady Anne was married to Thomas Percy, Earl of Northumberland, on 22nd June 1558. The Percies had been restored to their ancient honours by Queen Mary, and remained staunch Catholics. In 1569, Lady Anne was one of the prime instigators of the Rising of the Northern Earls, against Elizabeth, being described as 'stouter (more committed) than her husband', and apparently riding amongst the troops, despite being pregnant. Following the failure of the rebellion, her husband was executed, and she escaped to Flanders where she lived on a pension from Philip II of Spain.

Picture is Alnwick Castle, the Northumberland home of the Percy family © Tudor Times Ltd


On This Day

16th October 1537

On 16th October 1537, the rebels of the Pilgrimage of Grace entered York. The Mayor, believing the city to be divided between loyalists and potential rebels, offered no resistance. The suppressed religious houses, including St Mary's Abbey, York, were proclaimed to be reinstated. Meanwhile, Aske called on the parallel rising in Richmondshire (North Yorkshire) to join his men. Uprisings began in Durham and Northumberland, and in Cumberland, the Earl was besieged in Carlisle Castle. At Kirby Stephen in Westmoreland, a muster of rebels was held and Robert Brough appointed captain.

Picture shows Abbey remains incorporated into the King's Manor, York


On This Day

15th October 1527

On 15th October 1527, Catherine of Austria, Queen of Portugal, gave birth to her last child, Maria Manuela. Queen Catherine was the sister of the Emperors Charles V and Ferdinand I and niece of Katharine of Aragon. Maria Manuela's father was Joao III of Portugal. She was one of nine children, but the majority of them succumbed to an early death. Maria Manuela was married to her own first cousin, Philip of Spain, in 1543, at Salamanca (shown in the picture). She died not long after giving birth to her only child, Don Carlos, in 1545. Unsurprisingly, Don Carlos was mentally unstable – instead of the usual complement of eight great-grandparents, he had only four – a genetic disaster. Maria is buried in the Escorial palace, near Madrid.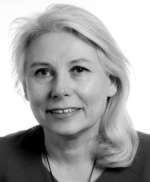 The House of Grey: Mothers and Sons
The many branches of the Grey family produced legions of soldiers, administrators, justices of the peace, and other middle-ranking functionaries as they served the English kings from the conquest onward. In the 1460s, Thomas Grey, heir to the barony of Ferrers, had his fortune made when his beautiful mother captured the king's heart and hand.  In this article, Melita Thomas, author of The House of Grey, examines the relationship between Thomas and his mother, and the more troubled mother-son relationships of later Grey generations.
Read article
---
---
---
Get regular updates
Register your details to get regular updates