Tudor Times is the online repository for all things Tudor and Stewart (1485–1625)
On This Day

21st February 1516

On 21st February 1516, Mary, daughter of Henry VIII and Katharine of Aragon, was christened at the Church of the Observant Friars, next to the Palace at Greenwich, where she had been born three days earlier. Her godmothers were her great-aunt, Katherine of York, Countess of Exeter, and Agnes Tilney, Duchess of Norfolk. Her godmother at the confirmation that immediately followed, was Lady Margaret Plantagenet, Countess of Salisbury, and her godfather was Cardinal Wolsey. After many tribulations, Mary became the first woman to be crowned as sovereign in England. Read more on her life here.

On This Day

20th February 1547

On 20th February 1547, Edward VI was crowned at Westminster Abbey. He was 9 years old. Thomas Cranmer, Archbishop of Canterbury, officiated. As was customary, the day before the ceremony, Edward travelled through the streets of London in procession, greeted by various pageants and tableaux. On the coronation day, he was flanked by the conservatives, the Earl of Shrewsbury and Cuthbert Tunstall, Bishop of Durham, as well as the reformers, John Dudley, Earl of Warwick, the Marquess of Northampton (William Parr) and Sir Thomas Seymour. As Edward was so young, the ceremony was reduced in length from around 12 to 7 hours. A subtle change in the wording of the ceremony changed it from one in which the people signified their will to accept the monarch, to one in which the people confirmed they would serve the King. Edward was the first monarch crowned as Supreme Head of the Church, and again, the ceremony was altered to give him greater power than any previous King of England, all of whom had previously been subject, in ecclesiastical matters, to the Church.

Picture is a copy of a mural once at Cowdray Castle. It is from the Oxburgh Hall collection © Oxburgh Hall

On This Day

19th February 1594

On 19th February 1594, Anne of Denmark, wife of James VI of Scotland, gave birth at Stirling Castle, to a son, whom they named Henry, perhaps to please his godmother, Elizabeth I of England. It was customary for the King's heir to be brought up by the Earl and Countess of Mar, but Anne complained bitterly about being separated from her son. When James inherited the English throne, Henry became Prince of Wales. He was considered a most promising youth, intelligent, accomplished and popular. Both nations mourned when he died young.

Picture of Henry c. 1610 by Robert Peake the Elder.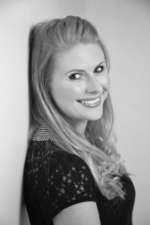 Lady Jane Grey and Guildford Dudley: the First Act of a Tragedy
Lady Jane Grey's story is undoubtedly one of the saddest of the Tudor period, but the emotional response that her execution at the age of sixteen arouses, has often led to an approach to biography that is one-dimensional and emotive. Nicola Tallis' new biography examines Jane afresh.  
We are delighted, therefore, that Nicola has written a Guest Article for Tudor Times examining the relationship, often speculated about, between Lady Jane Grey and her husband, Guildford Dudley. 
Read article
---
---
Get regular updates
Register your details to get regular updates