Tudor Times is the online repository for all things Tudor and Stewart (1485–1625)
On This Day

23rd August 1553

On 23rd August 1553 Stephen Gardiner, Bishop of Winchester, was appointed as Lord Chancellor. In his youth, Gardiner had served Cardinal Wolsey, but had transferred to the King's service where he had roles as both Secretary, and in diplomatic matters. Initially, he was a supporter of Henry VIII's annulment suit against Katharine of Aragon, and had no trouble casting off papal authority.

Later, however, as doctrine began to move away from traditional Catholic practice, he became a figurehead of the conservative faction at Henry's court, and, according to Foxe's Book of Martyrs, plotted the downfall of Katherine Parr. He was not named by Henry to the Council that was to govern during Edward's minority, as 'no man could rule him.' Objecting to the Protestant reforms of Edward's reign, Gardiner was sent to the Tower, whence he emerged at the succession of Mary. He remained as Lord Chancellor until his death in late 1555.

On This Day

22nd August 1485

The 22nd August 1485 is the anniversary of the Battle of Bosworth at which Henry Tudor, a rather junior member of the Lancastrian branch of the royal family, defeated Richard III, the Yorkist King. Henry had been in exile, first in Brittany, then latterly in France, since the age of fourteen. During the reign of Edward IV there was little or no chance of a successful Lancastrian bid to regain the throne, but when Richard III deposed his nephew, Edward V, many Yorkists were disaffected and were willing to join Henry.

An initial attempt on the throne, led by Richard's erstwhile supporter, the Duke of Buckingham, in August 1483 had failed, but Henry received significant support at home, as well as from the troops raised abroad. To read more about some of the private motivations for fighting on either side, read our guest article, Fighting Bosworth, by Chris Skidmore, author of 'Bosworth: The Birth of the Tudors'.

On This Day

21st August 1485

On Sunday, 21st August 1485, two men were contemplating the future. Although they had never met, they both knew that within twenty-four hours, one of them would be either dead, or a prisoner. Each sincerely believed that he had God on his side, as he prepared for a battle that would take place the following day. The odds were in favour of Richard III, who had taken the crown in April 1483. He was an established monarch, well-known to the nobles and gentlemen of the country, and could expect that the majority of them would fight for him. 

On the other side was Henry Tudor, whose hereditary title of Earl of Richmond had been confiscated by Edward IV. Henry had been in exile for fifteen years, and his claim to be the senior Lancastrian claimant to the throne was weak. It hardly seemed likely that he would win. But Richard was not popular, other than with his own close friends. His usurpation of the throne had led many Yorkists to prefer Henry, and, even as preparations for battle continued, Richard's support was waning. In a world where the whole noble class was intermarried repeatedly, allegiances were complex and frequently shifting. Read more about the motivations of those who followed Richard and Henry in our Guest Article by Chris Skidmore here.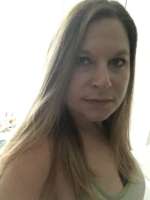 The Price of Loyalty
Lady Margaret Pole, one of the last surviving Yorkists, is, perhaps most well-known today for her botched execution, carried out on the orders of her kinsman, Henry VIII.  She was a close and loyal friend to Katharine of Aragon, and her daughter, Mary, supporting them throughout their separation and estrangement from Henry.
In The Price of Loyalty, Samantha Wilcoxson, author of the Plantagenet Embers trilogy, looks at the friendship between Katharine and Margaret.
Read article
---
---
Get regular updates
Register your details to get regular updates