Tudor Times is the online repository for all things Tudor and Stewart (1485–1625)
On This Day

10th December 1590

On 10th December 1590, Christina, daughter of King Christian II of Denmark and Isabella of Austria, died. Christina is famous for having said that, if she had had two heads, she would have been pleased to put one at His Majesty of England's disposal; as it was, she declined to marry him. When she was two years old, King Christian was deposed, and the family were obliged to take refuge at the court of Christina's aunt, Marguerite of Austria, Regent of the Netherlands. She lived at the Flemish court until she travelled to Milan, aged thirteen, to be married to the Duke of Milan, Francesco Sforza. He was some twenty-five years older than her. He died within a year, leaving her childless. According to the marriage treaty, this meant that the Duchy of Milan would be incorporated into the Empire. Christina remained in Milan for a couple of years, before returning to the Netherlands. Having refused Henry VIII and numerous other suitors, she became Duchess of Lorraine. Lorraine was then, as for hundreds of years before and since, quarrelled over by France and the German Empire. Christina's fortunes waxed and waned as she became regent, was deposed, returned, assisted her son, kept the balance of power between France and the Empire, and at one point, claimed the Scandinavian thrones of her father. She eventually retired to her dower city of Tortona in Italy where she lived prosperously until 1590, held in much affection by her citizens. The most famous portrait of her is Holbein's, painted for Henry VIII. This one is by Clouet.

On This Day

9th December 1536

On 9th December 1538 Sir Edward Nevill (the usual spelling of the branch of the prolific Neville family who were Lords Bergavenny) was executed, for involvement in what became known as the Exeter Conspiracy. Nevill, who was about 15 years older than his distant relative, Henry VIII, had nevertheless been on good terms with the King for most of his life. Nevill was involved in Henry's early campaigns in France, was an Esquire of the King's Body, Master of the Hounds and Gentleman of the Privy Chamber. He accompanied Henry and Katharine of Aragon to the Field of Cloth of Gold in 1520, although in the following year, he fell under rather a cloud when the Duke of Buckingham was executed. As with many of Henry's older courtiers and relatives, Nevill was not particularly sympathetic to the annulment of the King's marriage, or the establishment of Royal Supremacy and, together with his nephew-by-marriage, Henry Pole, Lord Montague, and Courtenay, Marquess of Exeter, he lost his head.

On This Day

8th December 1542

On 8th December 1542 Marie of Guise, Queen of Scots, gave birth at the Palace of Linlithgow, to a daughter whom she named Mary. Marie had two sons by her first marriage, and had also had two sons by her current husband, James V. Sadly the two Scottish princes had died within hours of each other the previous year.

The kingdom into which Mary was born was in the middle of yet another military skirmish with its more prosperous southern neighbour, England. Only a fortnight before, the Scottish troops had suffered a heavy defeat at Solway Moss with over 1200 prisoners being taken. Mary's father, King James, was ill and he would be dead before Mary was 10 days old. Mary's life was one of unremitting drama, from her hasty voyage to safety in France when she was five, to her final death at the hands of the axeman in 1587. Read more on Mary Queen of Scots here.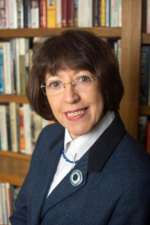 John Knox: Ladies' Man
When we researched John Knox, we had the common perception of him as a woman-hating kill-joy, and were surprised to discover that, in fact, he was an emotional man, with many close female friends. Dr Marie Macpherson is working on a trilogy of novels exploring Knox' human side, and we are delighted to have a non-fiction Guest Article from her about the women in the famous preachers' life.
Read article
---
---
---
Get regular updates
Register your details to get regular updates