Tudor Times is the online repository for all things Tudor and Stewart (1485–1625)
On This Day

20th May 1537

On 20th May 1537 Sir John Russell wrote to Lord Lisle, Governor of Calais, asking him to send some 'fat quails', as the pregnant Queen, Jane Seymour, had a craving for them. Lord Lisle was eager to please the Queen, as his wife, Honor, was promoting her daughters by her first marriage as possible maids-of-honour. Queen Jane eventually appointed one of them, Anne Bassett, who proved a great favourite with Jane and her three successors.

On This Day

19th May 1536

On 19th May 1536 Anne Boleyn was executed on Tower Green, found guilty of adultery, incest and treason, on evidence that appeared to onlookers to be extremely flimsy. However, the trial was a foregone conclusion – the specialist executioner, a swordsman from Calais had been summoned in advance of the verdict – to render the execution swift. The Queen's remains were buried in the Church of St Peter ad Vincula, within the Tower of London.

On This Day

18th May 1517

On 18th May 1517 Margaret, Dowager Queen of Scots, departed for Scotland. She had spent some eighteen months in England, after being deprived of her role as Regent for her son, James V. Whilst in England, she gave birth at Harbottle Castle to Lady Margaret Douglas, her daughter by her second husband, the Earl of Angus. After some weeks of excruciating sciatica, brought on by the birth, Margaret travelled in state to London where she was welcomed by her brother, Henry VIII, her sister-in-law, Katharine of Aragon, and her sister, Mary, the French Queen. The court feasted and partied, but Henry was always eager for Margaret to return to Scotland to increase English influence there, and to save him the expense of maintaining her – Margaret was extravagant and permanently short of cash. A grand procession was formed to accompany her on her way north, including Sir Thomas Parr and the Earl of Northumberland, although the Earl made excuses for his wife, perhaps on the ground of cost.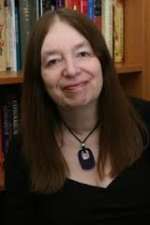 Why did Jane Seymour Die in Childbed?
Jane Seymour: The Haunted Queen, the third novel in Alison Weir's Six Tudor Queens series, is published on 3rd May.  Alison has come to a new conclusion on the cause of Jane's death and we are delighted to have her Guest Article that explores her research and conclusions on Jane's final days in detail.  
Read article
---
---
---
Get regular updates
Register your details to get regular updates