Tudor Times is the online repository for all things Tudor and Stewart (1485–1625)
On This Day

21st August 1485

On Sunday, 21st August 1485, two men were contemplating the future. Although they had never met, they both knew that within twenty-four hours, one of them would be either dead, or a prisoner. Each sincerely believed that he had God on his side, as he prepared for a battle that would take place the following day. The odds were in favour of Richard III, who had taken the crown in April 1483. He was an established monarch, well-known to the nobles and gentlemen of the country, and could expect that the majority of them would fight for him. 

On the other side was Henry Tudor, whose hereditary title of Earl of Richmond had been confiscated by Edward IV. Henry had been in exile for fifteen years, and his claim to be the senior Lancastrian claimant to the throne was weak. It hardly seemed likely that he would win. But Richard was not popular, other than with his own close friends. His usurpation of the throne had led many Yorkists to prefer Henry, and, even as preparations for battle continued, Richard's support was waning. In a world where the whole noble class was intermarried repeatedly, allegiances were complex and frequently shifting. Read more about the motivations of those who followed Richard and Henry in our Guest Article by Chris Skidmore here.

On This Day

20th August 1589

On 20th August 1589, James VI of Scotland, aged 22 was married by proxy to 14 year old Anne of Denmark, who was his distant cousin. Both partners were pleased with the match. Denmark was Lutheran, which pleased James, and he was a young man, intelligent and educated, bound to please her. The proxy marriage took place at Kronburg Castle, James being represented by George Keith, Earl Marischal who 'consummated' the marriage by sitting next to the bride on a bed.

Anne then set out for Scotland, but her flotilla was beaten back by storms. James travelled to Denmark to fetch his bride, and the two began married life. Initially they seemed happy, and to love each other, but, as time passed, their relationship became fraught with unhappiness and misunderstanding. Anne became a notable patron of the arts, as described here.

On This Day

19th August 1561

On 19th August 1561, Mary Queen of Scots returned to Scotland after thirteen years in France. During those years she had grown up, married, been crowned Queen of France, and widowed but was still only nineteen years old. The weather that day was appalling - 'in the memory of man, that day of the year, was never seen a more dolorous face of the heaven…the mist was so thick and so dark that scarce might any man espy another the length of two pair of boots…' but Mary, naturally high-spirited and resourceful probably did not take this as an evil omen.

What she might have taken as an evil omen was the refusal of her cousin, Elizabeth I of England, to grant her safe passage through England to travel overland. Elizabeth was still furious that Mary had had the temerity in 1558 to claim that she was the rightful Queen of England, and to quarter the arms of England with her own.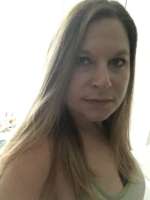 The Price of Loyalty
Lady Margaret Pole, one of the last surviving Yorkists, is, perhaps most well-known today for her botched execution, carried out on the orders of her kinsman, Henry VIII.  She was a close and loyal friend to Katharine of Aragon, and her daughter, Mary, supporting them throughout their separation and estrangement from Henry.
In The Price of Loyalty, Samantha Wilcoxson, author of the Plantagenet Embers trilogy, looks at the friendship between Katharine and Margaret.
Read article
---
---
Get regular updates
Register your details to get regular updates