Tudor Times is the online repository for all things Tudor and Stewart (1485–1625)
On This Day

29th June 1482

On 29th June 1482, Isabella of Castile gave birth to her third surviving daughter, Maria, who was thus the younger sister of Juana, Queen of Castile, and the older sister of Katharine of Aragon, Queen of England. Maria had a much less turbulent life than her sisters. A marriage to James IV of Scotland was mooted (see more on his wife and mistresses here) but never carried out. Instead, she married her sister, Isabella's, widower, Manuel I of Portugal.  The couple had eight children who survived to adulthood, including Isabella, who was married to her cousin Charles V and became Empress.  Maria died in 1517 at the age of 35.

On This Day

27th June 1571

On 27th June 1571 Jesus College, Oxford, received its royal charter, the only Oxford College founded during the reign of Elizabeth I. The intention was to educate clergymen. The eight founders were all Welshmen, and ranged from Hugh ap Rhys (Anglicised as Hugh Aprice), Treasurer of St David's, to William Awbery of Brecon, Chancellor to Parker, Archbishop of Canterbury. The College continued to be the major Welsh College at Oxford for four hundred years.

On This Day

26th June 1515

On 26th June 1515, Antoine, Duke of Lorraine married Renee of Bourbon. Lorraine, situated to the north-east of France was an independent duchy within the Holy Roman Empire. Antoine's brother, Claud, took French citizenship and received the title of Duke of Guise. Antoine played an important part in the life of his niece, Marie of Guise, who had been destined for a convent until Antoine decided that she was more suited to making a dynastic match to increase the power of Lorraine.

Antoine attempted to maintain neutrality between France and the Empire, at the same time as fending off Protestant incursions from Germany. Antoine and Renee's descendant married Maria Theresia of Austria, to found the House of Hapsburg-Lorraine, which hung on first to the Holy Roman Empire, then its post-Napoleonic incarnation as the Austro-Hungarian Empire, finally overthrown in 1918.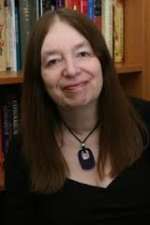 Anne Boleyn in France: A Mysterious Episode
We are absolutely delighted that Alison has written a Guest Article for us on Anne Bolyen's time in France. Anne was much admired at Henry VIII's court for the sense of style and elegance that her years in France had given her. At the heart of the most cultured court in Europe, she had met not only intellectuals and poets, but perhaps the most famous Renaissance man of all, Leonardo da Vinci.
Alison Weir's latest novel, 'Anne Boleyn: A King's Obsession', is published in the UK on 18th May.

Read article
---
---
Get regular updates
Register your details to get regular updates