Tudor Times is the online repository for all things Tudor and Stewart (1485–1625)
On This Day

30th August 1535

On 30th August 1535, Marie of Guise, Duchess of Longueville, gave birth to her first child, a son, whom she named Francois, probably in honour of the King of France who had personally arranged the marriage. Marie had been married to the Duke the year before, with Francois stumping up one third of the 120,000 crown dowry required to marry into one of the most prestigious houses in France. Marie and her husband, Louis, seem to have got on well together – they were of similar age, and it was the duty of both parties in these arranged aristocratic marriages to try to make each other as happy as possible. Unfortunately, Marie and Louis' marriage did not last long – he died in 1537, which propelled Marie to a far more illustrious second marriage, to James V, King of Scots.

Read more about Marie's fascinating life here

On This Day

29th August 1538

On 29th August 1538, Sir Geoffrey Pole was arrested. Geoffrey was the youngest son of Margaret, Countess of Salisbury, and thus was second cousin to Henry VIII. Unlike his older brother, Henry, Lord Montague, Geoffrey had never had a particularly successful career, but, during the Pilgrimage of Grace, he had brought 20 men to fight in the royal army. In 1538 however, it came to the notice of Thomas Cromwell that Geoffrey was corresponding with his other brother, Reginald, who was considered to be the King's greatest enemy. Read more here on the Exeter Conspiracy, as it became known.

On This Day

28th August 1595

On 28th August 1595, Sir Francis Drake and Sir John Hawkins departed England on what was to prove their final voyage. Whilst the Spanish Armada of 1588 had been defeated, this by no means meant that the power of Spain was overcome, and throughout the 1590s there had been further low-level warfare. One of the tactics employed was the capturing of the Spanish ships, returning from the West Indies, laden with the silver and other precious items found there. This had the added advantage of enriching the Queen (who was desperately short of cash to pay for armies) and the captains themselves. On this particular occasion, they headed for San Juan, in Puerto Rico, but, despite two attempts, failed to capture the port. Both Drake and Hawkins fell ill during the voyage, dying and being buried at sea.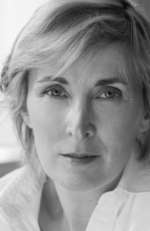 Margaret Tudor and the Battle of Flodden: A Tale of Two Queens
Respected author, Leanda de Lisle has written a new Guest Article about Margaret, and the aftermath of Flodden, which tells the story of two Queens - Margaret Tudor, Queen of Scots, who lost her husband in the battle, and Katherine of Aragon, Queen of England, Captain General of the English army that killed him.
Read article
---
Visit our book section for book reviews, book club, author interviews and browse our Tudor and Stewart book shop.
---
Get regular updates
Register your details to get regular updates