Tudor Times is the online repository for all things Tudor and Stewart (1485–1625)
On This Day

19th November 1600

On 19th November 1600, Anne of Denmark, Queen of Scots, gave birth to her second son, Charles, at Dunfermline Palace in Fife. With an older brother being groomed for the throne, Charles took rather a back seat during his childhood. He suffered from weak ankles (corrected with heavy boots) and a speech impediment, as well as being rather shy. None of these traits would have mattered particularly in a younger son, but, in 1612, he became the heir to the throne on the death of his popular elder brother, Henry, Prince of Wales.

The politics of Charles' youth were influenced by the Thirty Years' War – a struggle between the Catholic and Protestant factions in Europe to gain mastery. Charles' father, James VI & I, tried to steer a middle course, and agreed a peace with Spain after many years of hostility, although Charles' brother-in-law, the Protestant King of Bohemia, had, together with his wife, Elizabeth, been dispossessed of his kingdom. In 1623, Charles spent several months in Spain, trying to agree a marriage treaty, but returned empty handed. Charles was a great collector and patron of arts, a fond husband and a loving father, but he turned out to be an incompetent King. After a disastrous reign, he was executed as an enemy of his people.

On This Day

18th November 1523

On 18th November 1523 Giulio Giuliano de' Medici was elected as Pope Clement VII. He was the second Medici Pope, the first having been his cousin, Leo X. Clement was born in Florence, but quickly became involved in Church politics, and was one of Leo X's principal advisors. Clement became Pope during the period when the first shock of Luther's protests was being felt across Europe. There might still have been time to reform the Church and reintegrate those who were unhappy with the corruption of the higher echelons of the clergy and the involvement of the papacy in partisan politics, but Clement was not the man to do it. When the German troops of Emperor Charles V sacked Rome in 1526, unleashing the worst destruction in the Holy City since the fall of the Western Empire, Clement became little more than a puppet of the Emperor. He was thus in a cleft stick over the desire of Henry VIII of England to have his marriage to the Emperor's aunt annulled. Clement's greatest contribution to European history was not his religious or political policy, but his commission to Michelangelo for the painting of the Last Judgement in the Sistine Chapel.

On This Day

17th November 1558

On 17th November 1558 Cardinal Reginald Pole, the last Roman Catholic Archbishop of Canterbury, died. Pole was the son of Lady Margaret Plantagenet, Countess of Salisbury, and thus great-nephew to the Yorkist kings, Edward IV and Richard III. His mother was a close friend of Katharine of Aragon and was restored to the Earldom of Salisbury when Pole was around 14 years old. He showed intellectual promise, and his second cousin, Henry VIII, contributed to the costs of his education at the University of Padua. In the early 1530s Henry was eager for Pole's support in the matter of his annulment, and suggested the Archbishopric of York might be a suitable position for him. Pole, initially indicating that he might support the King, then did a complete volte face and condemned Henry in language that was insulting and ungrateful. Henry was incandescent with rage, and Pole, from having been favoured, came to be seen as his chief enemy. Pole's writings constituted an element in the downfall of his family (see more on the Exeter Conspiracy here). In 1554, Pole returned to England as Papal Legate, was ordained and installed as Archbishop of Canterbury in March 1556. Pole's own religious views seem to have been very much influenced by the Evangelical movement of the 1520s, and, ironically, he was accused of heresy and Lutheranism by his enemies in Rome. Pole died of influenza at Lambeth Palace on the same day as Mary I.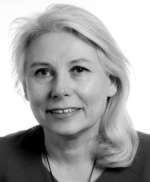 The House of Grey: Mothers and Sons
The many branches of the Grey family produced legions of soldiers, administrators, justices of the peace, and other middle-ranking functionaries as they served the English kings from the conquest onward. In the 1460s, Thomas Grey, heir to the barony of Ferrers, had his fortune made when his beautiful mother captured the king's heart and hand.  In this article, Melita Thomas, author of The House of Grey, examines the relationship between Thomas and his mother, and the more troubled mother-son relationships of later Grey generations.
Read article
---
---
---
Get regular updates
Register your details to get regular updates