Tudor Times is the online repository for all things Tudor and Stewart (1485–1625)
On This Day

21st June 1553

On 21st June 1553, the sixteen-year old Edward VI's councillors, ministers and bishops signed the Letters Patent that disinherited his half-sisters Mary and Elizabeth and named his first cousin once removed, Lady Jane Grey, as his heir. In February, knowing himself to be mortally ill, the sixteen year old Edward VI had written his 'devise for the succession'. Initially, he had tried to secure the succession to a male, designating 'the Lady Frances' heirs male, followed by 'the Lady Jane's heirs male' and so forth. By June however, he was aware that there was insufficient time for Jane to produce a son following her marriage a couple of weeks before to Northumberland's son, Guilford.

On This Day

20th June 1561

On 20th June 1561, Francis Hastings, 2nd Earl of Huntingdon, died. Huntingdon, born in 1514 was the grand-son of Edward IV's close friend, William, Lord Hastings, and also of Henry Stafford, 2nd Duke of Buckingham. He married Katherine Pole, granddaughter of Margaret Plantagenet, Countess of Salisbury, but, despite his links to many who were executed by Henry VIII (his father-in-law, his grandmother, his uncle etc) he seems to have retained Henry's favour. During the reign of Edward VI, he was a supporter of the Duke of Northumberland, and his son married Northumberland's daughter. He embraced Protestantism with enthusiasm, and supported the coup placing Lady Jane Grey on the throne. Released after a period in the Tower, he supported Mary during Wyatt's rebellion, but was not a member of her Privy Council.

On This Day

19th June 1566

On 19th June 1566, Mary, the 24-year-old Queen of Scots gave birth to a son, named James for her father and grand-father. Before he was three, Mary had been deposed and James crowned as King of Scots. Brought up as a Protestant, James skilfully negotiated the factions that dominated Scottish politics and kept on reasonable terms with Elizabeth, making fairly minimal protests at the execution of his mother. In 1603, James became King of England as well, and joined the Crowns of the two countries, although full political union did not happen until the reign of his great-grand-daughter, Queen Anne.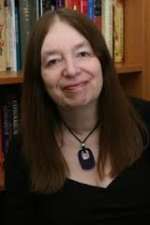 Why did Jane Seymour Die in Childbed?
Jane Seymour: The Haunted Queen, the third novel in Alison Weir's Six Tudor Queens series, is published on 3rd May.  Alison has come to a new conclusion on the cause of Jane's death and we are delighted to have her Guest Article that explores her research and conclusions on Jane's final days in detail.  
Read article
---
---
---
Get regular updates
Register your details to get regular updates