Tudor Times is the online repository for all things Tudor and Stewart (1485–1625)
On This Day

21st July 1567

On 21st July 1567 Louis of Nassau was utterly defeated by Duke of Alva at the Battle of Jemmingen. Louis was leader in the revolt of the Netherlands against their feudal overlord, Philip II of Spain. Louis was a committed Calvinist, and, together with other Netherlandish nobles, demanded in 1566 that Philip withdraw the Inquisition from their territories. Eventually, the situation deteriorated into open warfare, with numerous battles and sieges. Louis survived the Battle of Jemmingen to fight again. He was badly wounded at the Battle of Mookerheyde in 1574 and withdrew from the fight, but his body was never found.

On This Day

20th July 1524

On 20th July 1524 Claude of Valois, Queen of France and Duchess of Brittany, died. The daughter of Louis XII of France and wife of Francois I, she was Duchess of Brittany in her own right, succeeding her mother, Anne.

Queen Claude presided over the Field of Cloth of Gold in 1520, entertaining Henry VIII, whilst her husband was entertained by Henry's wife, Katharine of Aragon.

Although Claude was just twenty-four years old when she died, she had been Queen for ten years and had had at least seven children – one became Henri II of France, and another, her daughter Madeleine, married James V and was briefly Queen of Scots.

Read more about Claude here.

On This Day

19th July 1596

On 19th July 1596, Sir Francis Knollys died. He was very old by Tudor standards, well into his eighties. He was one of Elizabeth's most trusted councillors, despite his Puritan stance, which she did not like. He was an MP in both Henry and Edward's reigns, and an associate of William Cecil. In Mary's time, he and his wife (Katherine Carey, niece of Anne Boleyn) went into exile with other religious radicals.

On his return in 1558, he was sworn to Elizabeth's Privy Council. He was one of Mary, Queen of Scots' guardians during her early time in England when she was at Bolton Castle. He tried to teach her English, and hoped to convert her to Protestantism. Later, he was one of the commissioners at Queen Mary's trial and argued strongly in favour of her execution.

He and Katherine had fifteen children, and numerous grand-children, including Penelope Devereux, Lady Rich, whose life story is here.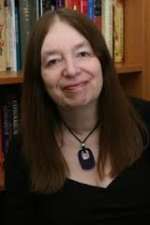 Why did Jane Seymour Die in Childbed?
Jane Seymour: The Haunted Queen, the third novel in Alison Weir's Six Tudor Queens series, is published on 3rd May.  Alison has come to a new conclusion on the cause of Jane's death and we are delighted to have her Guest Article that explores her research and conclusions on Jane's final days in detail.  
Read article
---
---
---
Get regular updates
Register your details to get regular updates