Tudor Times is the online repository for all things Tudor and Stewart (1485–1625)
On This Day

23rd May 1533

On 23rd May 1533 at a specially convened court at Dunstable, Thomas Cranmer, Archbishop of Canterbury declared that the marriage between Henry VIII and Katharine of Aragon had been void from the beginning, and that therefore when Henry had married Anne Boleyn he had been a bachelor. After seven years of wrangling Henry was free. Anne was crowned as Queen of England on 1st June 1533. Just over a month later, Katharine's Chamberlain, Lord Mountjoy, came to her at Ampthill and informed her that she was to be known henceforth as 'Princess Dowager'.

On This Day

22nd May 1539

On 22nd May 1539 Edward Seymour, later Viscount Beauchamp and Earl of Hertford, was born to Edward Seymour, brother of Queen Jane Seymour, and his second wife, Anne Stanhope. Young Edward contracted a secret marriage to Lady Katherine Grey, to the fury of Elizabeth I, who loathed the Grey sisters, and had no desire to see heirs born to be contenders for her throne. Seymour and Katherine were thrown into the Tower of London, but still managed to produce a second child. Seymour appears to have enjoyed secrecy, making to further clandestine matches, both to ladies named Frances Howard!

On This Day

20th May 1537

On 20th May 1537 Sir John Russell wrote to Lord Lisle, Governor of Calais, asking him to send some 'fat quails', as the pregnant Queen, Jane Seymour, had a craving for them. Lord Lisle was eager to please the Queen, as his wife, Honor, was promoting her daughters by her first marriage as possible maids-of-honour. Queen Jane eventually appointed one of them, Anne Bassett, who proved a great favourite with Jane and her three successors.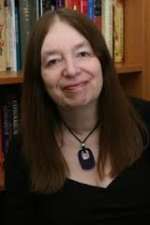 Anne Boleyn in France: A Mysterious Episode
We are absolutely delighted that Alison has written a Guest Article for us on Anne Bolyen's time in France. Anne was much admired at Henry VIII's court for the sense of style and elegance that her years in France had given her. At the heart of the most cultured court in Europe, she had met not only intellectuals and poets, but perhaps the most famous Renaissance man of all, Leonardo da Vinci.
Alison Weir's latest novel, 'Anne Boleyn: A King's Obsession', is published in the UK on 18th May.

Read article
---
---
Get regular updates
Register your details to get regular updates