Tudor Times is the online repository for all things Tudor and Stewart (1485–1625)
On This Day

24th January 1502

On 24th January 1502, the Treaty of Perpetual Peace between England and Scotland was signed at Richmond Palace by Henry VII. James IV had already affirmed it in December at Glasgow Cathedral. By the terms of the Treaty, Margaret Tudor, Henry's eldest daughter, would be married to King James, a man some sixteen years older than the bride. The following day, a proxy ceremony took place, with the Earl of Bothwell acting as proxy for James. Margaret was only twelve, and considered too young to consummate the marriage, so she remained at home for another eighteen months – during which period she lost her brother, her mother and an infant sister. Read more about the famous marriage of 'The Thistle and the Rose' here.

On This Day

23rd January 1570

On 23rd January 1570, James Stewart, 1st Earl of Moray, Regent of Scotland, was assassinated in a street in Linlithgow by Sir James Hamilton of Bothwellhaugh. Moray was probably the first man to be deliberately assassinated by gunshot, and some of the outrage at his death was directed towards this as a cowardly means of killing an enemy, rather than an honest sword-thrust.

On This Day

22nd January 1557

On 22nd January 1557, Archibald Douglas, 6th Earl of Angus, died after a tumultuous life. Described by his uncle as a 'young, witless, fool', Angus became the most powerful man in Scotland for a period. In 1514 he married Margaret Tudor, the widowed Queen of Scots – an act which outraged the rest of the Scots nobles. In 1526, he seized control of his stepson, James V (more on this period here) and dominated Scottish government, until James escaped. Once free, the King banished Angus who spent 16 years in England at the court of his brother-in-law Henry VIII (although he and Margaret were divorced in 1527). Following the death of Henry, he was reconciled with the Scottish Government, and, although he had approved the marriage of Queen Mary to Edward, Prince of Wales, opposed the English in the Wars of the Rough Wooing, fighting at the Battle of Pinkie. He continued his policy of promoting his family interests rather than those of his country for the rest of his life.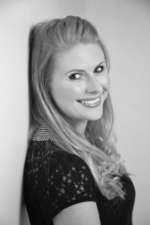 Lady Jane Grey and Guildford Dudley: the First Act of a Tragedy
Lady Jane Grey's story is undoubtedly one of the saddest of the Tudor period, but the emotional response that her execution at the age of sixteen arouses, has often led to an approach to biography that is one-dimensional and emotive. Nicola Tallis' new biography examines Jane afresh.  
We are delighted, therefore, that Nicola has written a Guest Article for Tudor Times examining the relationship, often speculated about, between Lady Jane Grey and her husband, Guildford Dudley. 
Read article
---
---
Get regular updates
Register your details to get regular updates