Tudor Times is the online repository for all things Tudor and Stewart (1485–1625)
On This Day

26th March 1559

On 26th March 1559, the Archbishop-elect of Canterbury, Matthew Parker (1504 – 1575) required the English Clergy to swear to wear the vestments prescribed by law. About one-third of the clergy of London refused and were deprived of their livings. Following the death of Mary I the previous November, Elizabeth had continued to follow the Catholic religion as laid down by Parliament, but many radical Protestants, particularly in London, assumed that Protestantism would be swiftly reintroduced. For these radicals, the wearing of vestments was tantamount to idolatry and they immediately abandoned them. Elizabeth's initial preference seems to have been for the not-far-off Catholic Prayer Book of 1549, which certainly required the wearing of vestments and retained many traditional Catholic practices. In the event, the Protestant Prayer Book of 1552 became the law, although toned down slightly, with the retention of vestments as in 1549, and both Queen and Archbishop insisted on them.

On This Day

25th March 1586

On 25th March 1586, Margaret Clitherow, wife of a butcher in York, was pressed to death by heavy stones. Pressing was the punishment for an accused person who refused to plead. Margaret was accused of harbouring Catholic priests, contravening the Act of 1581, which outlawed the support of missionaries. Margaret refused to enter a plea, so could not be tried in the usual way. This refusal has been interpreted in a variety of ways, including not wishing to enable the interrogation (and perhaps torture) of her children and her reluctance to see fellow Catholics who conformed outwardly to the law empanelled as jurors. Read more about the situation of Catholics in Elizabeth's reign in Jessie Childs' "God's Traitors", a review of which is here.

On This Day

24th March 1603

On 24th March 1603, Elizabeth I, Queen of England, died in her palace at Richmond. She was sixty-nine years old and had been ailing for at least six months. Elizabeth, the daughter of Henry VIII and Anne Boleyn, came to the throne in 1558, aged just twenty-five. For the following forty-five years she ruled England. History has presented her reign as a golden era – it was an age of exploration, of unprecedented literary flowering and of a growing sense of nationhood. It was not all golden – there were difficult times in the 1570s and 1580s when persecution of Catholics increased; in the 1590s, when Parliament and monarch began to clash and in the last years in Ireland when expensive and bloody campaigns laid the groundwork for centuries of conflict. Elizabeth herself is remembered as a clever, pragmatic and politically astute monarch – often reckoned the greatest of all English sovereigns. Much of her policy was developed in concert with Sir William Cecil, Lord Burghley.

The image is the Rainbow Portrait, probably by Marcus Gheerhaerts, at Hatfield House, home of Burghley's son, Robert.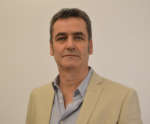 Isabella of Castile: a Role Model for Tudor Queens
Giles Tremlett is an acclaimed journalist and author, whose deep understanding of Spain has been shared with English audiences over many years, most notably in "Catherine of Aragon: Henry's Spanish Queen" and, more recently, "Isabella of Castile: Europe's First Great Queen"
We are delighted to have article from Giles on the great warrior queen, Isabella of Castile, mother of Katharine of Aragon, and grandmother of Mary I.
Read article
---
---
Get regular updates
Register your details to get regular updates