Tudor Times is the online repository for all things Tudor and Stewart (1485–1625)
On This Day

14th December 1542

On 14th December 1542, James V, King of Scots, died, a few days after the disastrous defeat of Scotland at the Battle of Solway Moss. James was only 30, but had been King for almost his whole life. His death, probably of dysentery or something similar, plunged Scotland into turmoil as his only legitimate child was a week old daughter, Mary. During his life, James had been a busy King – extending and enforcing the power of the Crown, visiting France to promote the Auld Alliance and enhancing the Palace of Holyroodhouse. Read more on James here

On This Day

13th December 1577

On 13th December 1577 Francis Drake, an experienced commander, took five ships and 164 men on a voyage from Plymouth, with the objective of seizing Spanish bullion and exploring South America. This was not Drake's first visit to South America. He had been there in an expedition of 1573, when, together with a group of French privateers, he and his men had attacked a richly laden Spanish mule train near the town of Nombre de Dios. The 1577 voyage was well supported by senior members of Queen Elizabeth's court, the previous rich pickings having whetted their appetites. Robert Dudley, Earl of Leicester; Sir Christopher Hatton and Sir Francis Walsingham all invested in Drake's enterprise. This was the voyage on which Francis Drake circumnavigated the world, returning in 1580.

On This Day

12th December 1574

On 12th December 1574 Anne of Denmark was born. Her father, Frederick II of Denmark, died when Anne was fourteen. Her mother, Sophia of Mecklenburg-Gustrow, was determined that Anne's previously arranged marriage to James VI of Scotland should proceed. After the fleet intended to carry Anne to Scotland had been beaten back by storms, James came to fetch her himself, and they were married in Oslo. James was eight years older than his wife, but the two were eager to love each other, as convention required. Their early years seem to have been reasonably happy, and Anne bore several children. When James acceded to the English throne in 1603, Anne could not initially accompany him, as she was pregnant. This was her last pregnancy, and as time went on, however, they struggled to maintain their marriage.

Anne was a great patron of the arts and architecture – Inigo Jones and Marcus Gheerhaerts were proteges of hers. The Queen's House at Greenwich was, originally, begun for her, although the current building was completed for her daughter-in-law, Henrietta Maria. Anne also enjoyed the dramatic arts – Ben Johnson and Shakespeare performed for her – and her court masques were famous. Anne died in 1619 of dropsy. She is buried in Henry VII's Chapel in Westminster Abbey.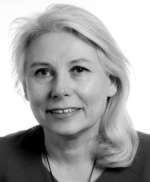 The House of Grey: Mothers and Sons
The many branches of the Grey family produced legions of soldiers, administrators, justices of the peace, and other middle-ranking functionaries as they served the English kings from the conquest onward. In the 1460s, Thomas Grey, heir to the barony of Ferrers, had his fortune made when his beautiful mother captured the king's heart and hand.  In this article, Melita Thomas, author of The House of Grey, examines the relationship between Thomas and his mother, and the more troubled mother-son relationships of later Grey generations.
Read article
---
---
---
Get regular updates
Register your details to get regular updates