Tudor Times is the online repository for all things Tudor and Stewart (1485–1625)
On This Day

24th March 1603

On 24th March 1603, Elizabeth I, Queen of England, died in her palace at Richmond. She was sixty-nine years old and had been ailing for at least six months. Elizabeth, the daughter of Henry VIII and Anne Boleyn, came to the throne in 1558, aged just twenty-five. For the following forty-five years she ruled England. History has presented her reign as a golden era – it was an age of exploration, of unprecedented literary flowering and of a growing sense of nationhood. It was not all golden – there were difficult times in the 1570s and 1580s when persecution of Catholics increased; in the 1590s, when Parliament and monarch began to clash and in the last years in Ireland when expensive and bloody campaigns laid the groundwork for centuries of conflict. Elizabeth herself is remembered as a clever, pragmatic and politically astute monarch – often reckoned the greatest of all English sovereigns. Much of her policy was developed in concert with Sir William Cecil, Lord Burghley.

The image is the Rainbow Portrait, probably by Marcus Gheerhaerts, at Hatfield House, home of Burghley's son, Robert.

On This Day

23rd March 1540

On 23rd March 1540, Waltham Abbey surrendered to the King. The Abbey, of the order of Augustinian Canons, was an important and influential house during the Middle Ages, with the Abbot being 'mitred' that is, the equivalent of a bishop, with a seat in the House of Lords. Waltham was a place of pilgrimage for visitors eager to see the 'Holy Cross' a black stone cross which had, apparently, been found near Glastonbury and brought to Waltham. It has also been suggested that King Harold, the last Saxon king, was buried here, although there are a number of alternative locations for that. Following the surrender, the Abbot, Robert Fuller, who had officiated at Queen Jane's funeral, was granted a comfortable pension of £200 per annum and the other monks received amounts commensurate with their status. The lands of Waltham came into the hands of the Denny family.

On This Day

22nd March 1519

On 22nd March 1519 Katherine Willoughby was born. Katherine's mother was Maria de Salinas, one of Katharine of Aragon's closest friends, so she was probably named for the Queen. Katherine's father, the 11th Baron Willoughby d'Eresby, died when she was about seven, and she became the ward of Charles Brandon, Duke of Suffolk. She was betrothed to his son, Henry, Earl of Lincoln, but before the marriage could take place, both Henry, and Suffolk's wife, died. Suffolk then married the fourteen year old heiress himself. Katherine was an important figure at the court of Henry VIII in the late 1530s and 1540s and became a friend of Katherine Parr. She was a zealous Protestant, who went into exile during Mary's reign, with her second husband, before returning to a very chilly reception by Elizabeth. Katherine's home was at Grimsthorpe Castle, Lincolnshire.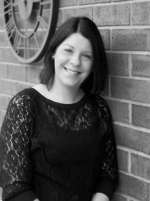 The Marriages of Mary Tudor
In celebration of Mary, younger daughter of Henry VII, and known as the French Queen, we are delighted to have an article from her latest biographer, Sarah Bryson. Mary was known for her beauty and for the romance of her second marriage, which Sarah describes in this fascinating account.
Read article
---
---
---
Get regular updates
Register your details to get regular updates