Tudor Times is the online repository for all things Tudor and Stewart (1485–1625)
On This Day

26th June 1515

On 26th June 1515, Antoine, Duke of Lorraine married Renee of Bourbon. Lorraine, situated to the north-east of France was an independent duchy within the Holy Roman Empire. Antoine's brother, Claud, took French citizenship and received the title of Duke of Guise. Antoine played an important part in the life of his niece, Marie of Guise, who had been destined for a convent until Antoine decided that she was more suited to making a dynastic match to increase the power of Lorraine.

Antoine attempted to maintain neutrality between France and the Empire, at the same time as fending off Protestant incursions from Germany. Antoine and Renee's descendant married Maria Theresia of Austria, to found the House of Hapsburg-Lorraine, which hung on first to the Holy Roman Empire, then its post-Napoleonic incarnation as the Austro-Hungarian Empire, finally overthrown in 1918.

On This Day

25th June 1533

On 25th June 1533, Mary, sister of Henry VIII, died. Mary, who was reputed to be one of the most beautiful princesses of her time, was the youngest surviving child of Henry VII and Elizabeth of York. From 1507, she was betrothed to Charles of Castile, later Emperor Charles V, but political machinations scuppered the match, and instead she married Louis XII, King of France. Louis soon died and Mary remarried. During Henry's annulment proceedings, Mary was staunchly supportive of her sister-in-law, Katharine of Aragon, to whom she was close. She did not attend the coronation of Anne Boleyn, although whether that was an outright refusal or the result of terminal illness is unclear. At her death she left three surviving children by her second marriage – Frances, Margaret and Henry. This second match was gave rise to some scandal – read more here

On This Day

24th June 1509

On 24th June 1509 Henry VIII and Katharine of Aragon were crowned in Westminster Abbey. Everyone was rejoicing as the handsome young couple were seen as a breath of fresh air, after the gloomy final years of Henry VII's reign. As was customary, Henry and Katharine stayed at the Tower of London, then processed through the City to Westminster the night before the ceremony. The next morning, they walked in procession to the Abbey, where Henry was crowned with St Edward's Crown, and Katharine with her own consort's crown. The ceremony was performed by William Warham, Archbishop of Canterbury. Afterward, the King and Queen ate in state in Westminster Hall.

Sir Thomas More wrote a 'coronation suite' of poems (in Latin, of course) for presentation to the King.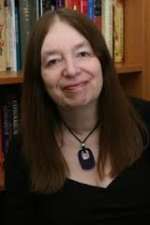 ---
---
---
Get regular updates
Register your details to get regular updates