Tudor Times is the online repository for all things Tudor and Stewart (1485–1625)
On This Day

28th February 1518

On 28th February 1518, Claude de Valois, Queen of France, gave birth to her first son, named François for his father. As the first born son, he had the title of Dauphin. He was betrothed whilst no more than a few months old to Mary, daughter of Henry VIII and Katharine of Aragon, but the betrothal came to nothing. In 1524, Dauphin Francois became Duke of Brittany on the death of his mother. In 1526, he was sent, together with his brother, Henri, as a hostage to Spain, replacing his father, who had been captured at the Battle of Pavia. Dauphin François eventually returned to his homeland in 1529. He died, probably of tuberculosis, in 1536, although poison was rumoured. He was much mourned by his father, and his sister, Madeleine, Queen of Scots.

Dauphin Francois by Jean Clouet, in Koninklijk Museum, Antwerp.

On This Day

27th February 1490

On 27th February 1490 Prince Arthur, the eldest son of Henry VII and Elizabeth of York, was invested as Prince of Wales at the Palace of Westminster. He had been granted the title the previous November, but the formal ceremony did not take place until 27th February. In a ceremony reminiscent of a coronation, he processed in state through the City of London on the previous day. As Arthur was only three at the time of the ceremony, he did not undertake any formal duties in his new role. The Council of Wales was headed by his great-uncle, Jasper Tudor, Duke of Bedford. When he was older, he was sent to Wales to preside over the Council, based at Ludlow Castle. Arthur died, aged just 15, in April 1502, and was buried in Worcester Cathedral.

Picture shows Prince Arthur's chantry at Worcester Cathedral © Tudor Times.

On This Day

26th February 1564

On 26th February 1564, Christopher or 'Kit' Marlowe, playwright, was baptised in Canterbury. He attended the King's School in the town before studying at Corpus Christi College, Cambridge. Marlowe's plays were not only popular during his own life-time, but have stood the test of time – Dido, Queen of Carthage; Doctor Faust; and Edward II are among others still performed today. Marlowe died mysteriously in a tavern brawl, but accounts of what happened have been questioned and it has even been suggested his death was faked as many historians have postulated that Marlowe was a spy for the English government, recruited originally by Sir Francis Walsingham.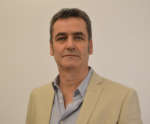 Isabella of Castile: a Role Model for Tudor Queens
Giles Tremlett is an acclaimed journalist and author, whose deep understanding of Spain has been shared with English audiences over many years, most notably in "Catherine of Aragon: Henry's Spanish Queen" and, more recently, "Isabella of Castile: Europe's First Great Queen"
We are delighted to have article from Giles on the great warrior queen, Isabella of Castile, mother of Katharine of Aragon, and grandmother of Mary I.
Read article
---
---
Get regular updates
Register your details to get regular updates