Hatfield House
Royal Nursery
Chapter 2 : Jacobean Hatfield
Following Elizabeth's death, James VI & I arranged with William Cecil's son, Robert, to exchange Hatfield House for Cecil's house and estate at Theobalds. In 1607, Robert, now 1st Earl of Salisbury, began building a grand new house at Hatfield, on a site adjacent to the Tudor house. The north, south and east ranges of the Tudor house were torn down, and many of the bricks were used for to make garden walls, courtyard infill and a new access road from the south. The west range was retained and used as stabling until the early twentieth century when it was restored by the 4th Marquess of Salisbury.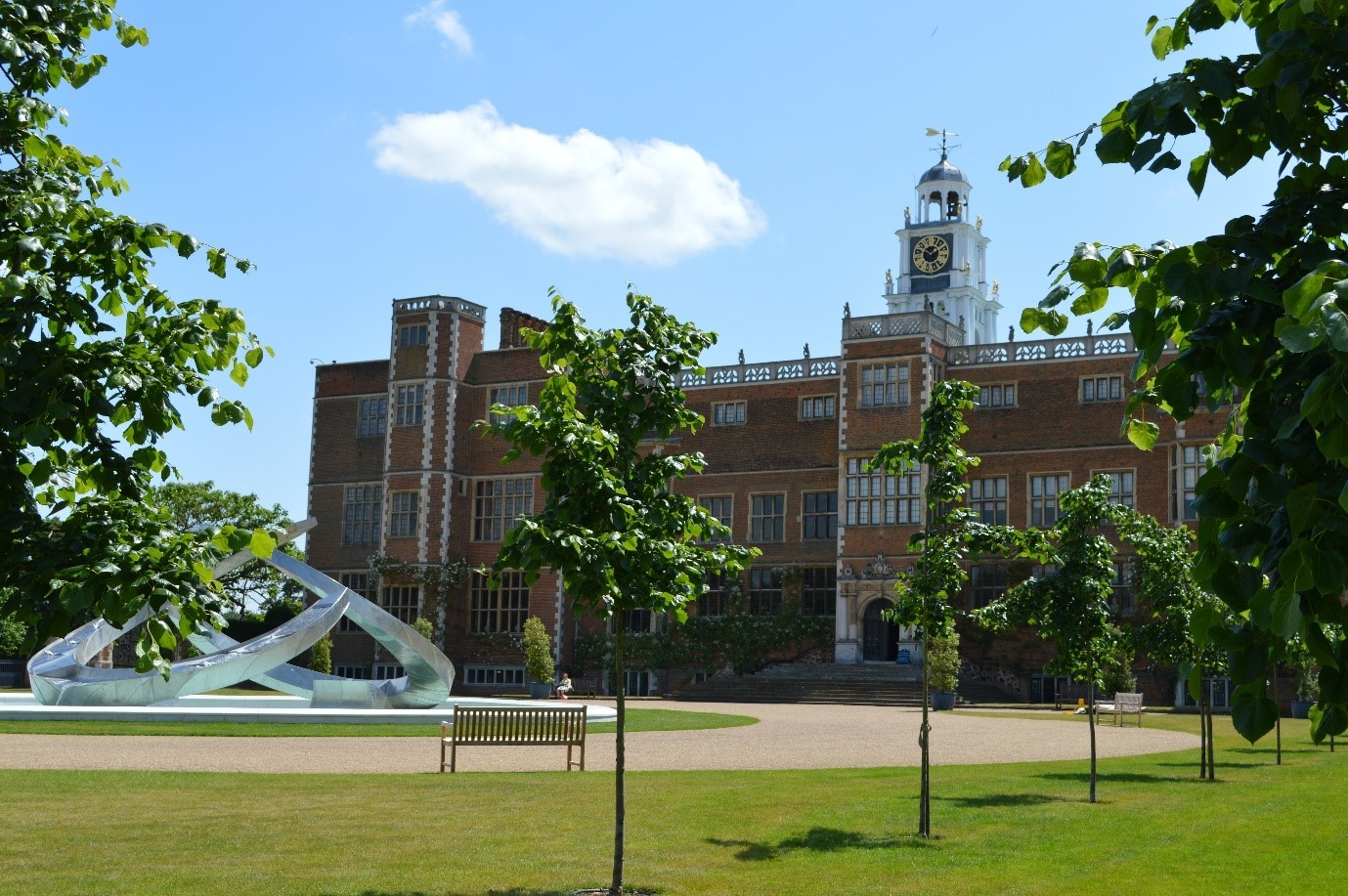 The Jacobean Hatfield House is still owned by the Cecil family, and today it is the home of the 7th Marquess and Marchioness of Salisbury, who open it to visitors. Among its many treasures are the "Rainbow Portrait" of Elizabeth I by Nicholas Hilliard and the "Ermine Portrait" by Isaac Oliver, and an extensive archive, that includes the papers, maps and other possessions of William and Robert Cecil.
All that remains of the Tudor building, now referred to as the Old Palace, are the gatehouse and west range, containing the Great Hall, and they can be viewed as part of a visit to Hatfield House.
St Etheldreda's Church is also open to the public. The tomb of Robert Cecil, who served both Elizabeth I in her final years and James VI & I in the early years of his reign in England, is located in the Salisbury Chapel. Two British Prime Ministers, who served Queen Victoria, Lord Melbourne and the 3rd Marquess of Salisbury, are also buried in the church.
---
Sources:
Emery, A (2000) Greater Medieval Houses of England & Wales, 1300 – 1500, Volume II (Cambridge, Cambridge University Press)
Thurley, S (2017) Houses of Power: The Places That Shaped the Tudor World (London, Bantam Press)