Edward Seymour: Life Story
Chapter 1: Early Life
The date of Edward's birth is unknown, but he was either the eldest or second son of Sir John Seymour of Wolf Hall, and Margaret, or Margery, Wentworth. The Seymour family had been solid country gentry for centuries, whilst Margery was a descendant of Edward III, and niece of the Countess of Surrey. This gave Margery entrée to court, and at the turn of the sixteenth century she was a maid of honour to Elizabeth of York, feted by John Shelton in his poem on the ladies of the court.
Sir John and Margery married around 1500 and produced a family of at least six children who survived to adulthood: Edward, Henry, Thomas, Jane, Elizabeth, and Dorothy. During the early years of Henry VIII's reign, Sir John (who had been knighted by Henry VII following the Cornish rebellion of 1497) was one of the circle of soldiers and courtiers who attended Henry in his French wars, and subsequently at the Field of Cloth of Gold. By 1515, he was a Knight of the Body, and was regularly appointed to commissions of the peace.
Either Sir John or Margery was sufficiently influential to gain a position for Edward as a page in the household of Princess Mary at her marriage to Louis XII in 1514. Mary and her entourage, after delay at Dover for storms, arrived in France in early October, and processed slowly to Abbeville, where the wedding took place, followed by the coronation in Paris. Edward attended both ceremonies, but any dreams he had of a glittering career at the court of France died with King Louis on 1st January 1515. By the end of February, Mary had returned to England, having made a secret marriage to Henry VIII's friend, Charles Brandon, Duke of Suffolk.
On his return to England, Edward spent some time studying at Oxford, but, like most gentlemen of the time, did not take his degree. In 1517, he was granted a joint office with his father, as constable of Bristol Castle. By 1521, he had sufficiently impressed the king and his chief minister, Cardinal Wolsey, to be sent to the king's ally, Emperor Charles V, with a recommendation to take him into his service, which Charles accepted.
At the time, Charles was presiding over the Diet of Worms – the conclave of Imperial nobles which had been called to hear the arguments of the dissident Augustinian monk, Martin Luther. It may be that Edward's sincere belief in the necessity of reformation of the Catholic church was inspired by Luther himself, although on 20th March, Edward was granted permission to visit his family, and it is not clear whether he had returned by the time of Luther's examination in April. There is no record, either, of when he left the Emperor's service, but by 1523, he was gaining his first experience of war.
Henry VIII and Charles V had agreed in 1522 on a joint invasion of France. Charles had had great success in the south, but having achieved his aims, was reluctant to support Henry in his invasion of northern France, led by Charles, Duke of Suffolk. Edward was amongst Suffolk's men. The campaign was a failure, but Edward came out of it with a knighthood.
Three years later, he received his first major post, that of Master of the Horse in the household established in summer 1525 for the king's six-year-old illegitimate son, Henry Fitzroy, Duke of Richmond and Somerset. He received £60 for the purchase of horses for the household.
The office of Master of the Horse in any royal household was no sinecure. Its holder was responsible for transport, not just of his master, but for the entire household, and all its effects, which was an enormous task in an age when a royal household might move every few weeks, or even days. The chief benefit to the holder was regular proximity to the head of the household. If Edward could build up a close relationship with the king's illegitimate son (who some whispered might be named as the king's heir, or at least Lord of Ireland) he could look forward to a rewarding career.
Richmond had several companions to share his lessons, although they were generally older than him – among them were William Parr, whose uncle, another William Parr, was in overall charge of the household, and Henry Grey, son of Thomas, 2nd Marquis of Dorset, the well-respected cousin of Henry VIII. The circle of young men who surrounded Richmond almost all became adherents of the Reformed faith, as did William Parr senior. Who in the household first influenced them is unknown, but Richmond's Greek tutor, Richard Croke, who was, of course, a priest, complained frequently of the lack of respect shown to him and the general abuse of the clergy which the boys were permitted to indulge in.
Edward did not remain long in Richmond's household, being back in the train of Cardinal Wolsey for a diplomatic visit to France in 1527.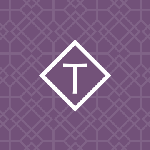 Edward Seymour, Duke of Somerset
Family Tree