Chapter 2 : Disaster
Princess Elizabeth who was, by then, fifteen years old, confided in her lady mistress, Kate Ashley, who had raised her since infancy. Kate had a soft-spot for the dashing Thomas, telling her young charge gleefully when news arrived of Catherine's death that 'madam, now you may have your husband that was appointed you at the death of the king [Henry VIII] '. To Kate, he was 'the noblest man unmarried in this land' and she desired him for her charge.
So too did Elizabeth's cofferer, Thomas Parry, who arrived in London bearing a letter from Elizabeth to Thomas that November. He spoke privately with Elizabeth's suitor for over an hour and was soon visiting Thomas regularly, with Seymour making particular enquiries about Elizabeth's financial position.
Parry was left in no doubt of Thomas's intentions and, when he returned home at Christmas, he asked the princess bluntly ' whether that if the Council would consent that My Lord Admiral should have her, whether she would be content therewith, all or no '. Elizabeth later claimed that she refused to answer, angrily. But Parry recalled that she merely said ' when that come to pass, I will do as God shall put in my mind'. Elizabeth, Kate and Parry always insisted, later, that they only contemplated the marriage in the event of the Council consenting to it.
But no one can seriously have believed that Somerset would permit such a marriage. Instead, as he had done with his marriage to Catherine, Thomas intended to go over his brother's head, direct to the boy king himself.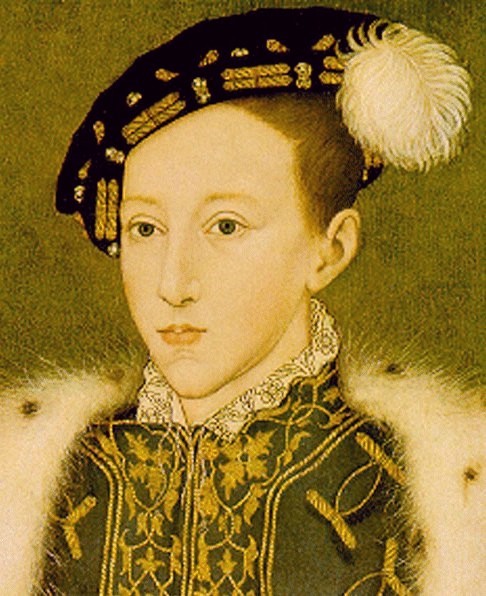 In January 1549 Edward VI was eleven years old and displeased with the governance of his elder uncle, who kept him closely supervised at all times. Since his accession, Thomas Seymour had been carefully grooming the young king, with presents of money both direct to the boy and to one of his attendants, John Fowler. Edward made it clear that he would not be displeased with a change of governor if the opportunity arose, saying once to Thomas that it would be better if Somerset died.
Thomas was also in league with a kinsman, Sir William Sharington, who was busily minting counterfeit coins at the Bristol mint of which he was Under-Treasurer. Already, Thomas had asked Sharington how much money he thought would be required to pay and ration 10,000 men for a month, before saying ' God's faith, Sharington, if we had £10,000 in ready money; that were well, could not you be able to make so much money? I trust we should not lack it '. Sharington set his mint to work, while Thomas began fortifying and provisioning Holt Castle.
On 6 January the Protector's agents swooped down on the Bristol mint, carrying away Sharington's papers, while the Under-Treasurer was also soon apprehended. The news of the arrest, along with word that the Earl of Rutland – whom he accounted his friend – had denounced him to the Council, spurred Thomas Seymour into his desperate kidnap attempt on 16 January. With its failure, his fall was inevitable.
Thomas Seymour was arrested and sent to the Tower the following day, where he resolutely refused to answer the charges against him, saying only that everything he did was with the king's consent. Yet Edward VI, who may well have been complicit in some of his uncle's schemes, allowed the Protector to proceed against him.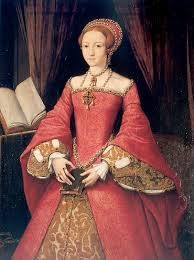 At Hatfield, Elizabeth found herself in her own difficulties, with Parry and Kate spirited away to the Tower in the night, leaving her to be interrogated by the dour Sir Robert Tyrwhitt. Her interrogator was in no doubt as to the princess's complicity, writing to the Protector that ' I do see it in her face that she is guilty', yet she would confess nothing. Even when Kate and Parry confessed their dealings with Seymour, none of the three would admit to considering anything without the Council's consent. While Kate begged from the Tower to return to her charge, promising that ' never would I speak nor wis [know] of marriage – no, not to win all the world ', Lady Tyrwhitt was appointed as her replacement, to Elizabeth's fury. Nonetheless, she suffered no worse.
Thomas on the other hand was as good as dead. Since he had meant no harm to the king, only the Protector, the lawyers considered it arguable that he was guilty of treason. He was therefore denied a trial, with an Act of Attainder instead passed by parliament. On 20 March 1549 the king's younger uncle – one of the most charming and dashing figures of his generation, but also ' a great rascal', was brought out on Tower Hill to die. When word reached Elizabeth at Hatfield of his death, she commented ' this day died a man of much wit and very little judgment'. It was an apt epitaph.