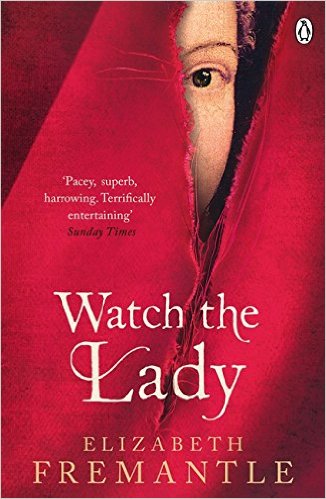 Author: Elizabeth Fremantle
Published: Penguin on 11th February 2016
We are delighted to be part of the launch of the paperback edition of 'Watch the Lady', a novel about Lady Penelope Devereux.
Lady Penelope is a fascinating figure, one of the leading lights at the heart of the late Elizabethan and early Stuart courts. It was her beauty and charm, her intelligence and education, as much as her royal connections, which led her to be the centre of the circle of soldiers and patrons of art around her brother, the Earl of Essex. However, King James described her as 'a fair woman with a black soul.'
---
About the Author
Elizabeth Fremantle is the author of 'Queen's Gambit', 'Sisters of Treason' and 'Watch the Lady'. She holds a first in English and an MA in Creative Writing from Birkbeck.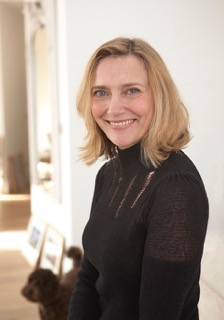 As a Fashion Editor she has contributed to various publications including Vogue, Elle, and Vanity Fair.
Her next novel, 'The Girl in the Glass Tower', about Arbella Stuart, will be published in June 2016.
---
Praise for the Book
'The research and historical detail are impeccable. Fans will enjoy this evocation of Elizabeth's tumultuous court.' The Times
'Watch the Lady is a glorious novel, rich in Tudor detail and splendour, chilled by Tudor cruelty and jealousy...An enormously exciting historical thriller.' Kate Atherton, For Winter Nights
'Be transported to the court of Elizabeth I, where Penelope Devereux is prepared to do anything in the scramble for power. Watch The Lady by Elizabeth Fremantle combines fast-paced storytelling with rich period detail' Good Housekeeping
'A glamorous tale peopled by warrior poets, flamboyant courtiers and shameless lovers, it is also sharp, perceptive and dramatic.' The Express
---
Extract and Other Reading
Read an extract from 'Watch the Lady' here.
Elizabeth Fremantle wrote a non-fiction article about Lady Penelope for Tudor Times for the launch of 'Watch the Lady'. Read 'Penelope Devereux: an Elizabethan Firebrand' here
Read Tudor Times' in-depth feature on Lady Penelope here

Lady Penelope Devereux
Family Tree
---