Who's Who in Wolf Hall
Biographies of people whose lives entwined with Cromwell
Chapter 10 : Wentworth - Wykys
Wentworth, Margery, Lady Seymour c. 1478 – 1550 From a well-connected Norfolk family, Margery entered the household of her aunt, Elizabeth Tilney, Countess of Surrey and was thus at the court of Henry VII and Elizabeth of York. She was praised for her wit and beauty by the poet John Skelton. Margery married Sir John Seymour in 1494 and had at least nine children, including Jane, Queen of England; Edward, Duke of Somerset; Elizabeth, wife of Gregory Cromwell, and Sir Thomas, Baron Sudeley and husband of Katherine Parr. She survived the majority of her children, and is last mentioned as taking charge of Sir Thomas Seymour's household and daughter, Mary Seymour, on the death of Katherine Parr.
Wolsey, Thomas, Cardinal and Archbishop of York c. 1470 – 1531 Wolsey was (probably) the son of an Ipswich grazier. Exceptionally intelligent, he graduated from Magdalen College, Oxford, aged just fifteen and was ordained priest in 1498. He entered the service of Henry VII in 1507 as Royal Chaplain, and secretary to Bishop Foxe, Lord Privy Seal. Wolsey was appointed Almoner to Henry VIII in 1509 and began a rapid climb to power, following Bainbridge as Archbishop of York from 1514 and Cardinal.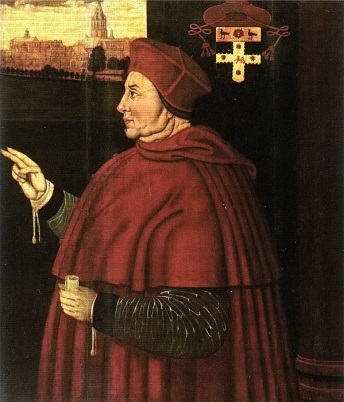 Wolsey was not just Henry VIII's Lord Chancellor, he had a warm personal relationship with the King, although he was never popular with Queen Katharine or the members of the nobility who considered him arrogant and proud.Wolsey lived in spectacular style, creating the masterpiece Hampton Court from a small manor house. He was an important figure in European politics, working with Henry to maintain a foreign policy that would enhance the prestige of England with the other European princes. His finest moment was probably the organisation of the Field of Cloth of Gold.
Wolsey was tolerant in religious matters, and tried to institute some measures of reform in the church. He also instituted the suppression of some monasteries to divert funds to his great Oxford college. Wolsey had a vast entourage of priests, lawyers, secretaries, and other hangers-on and Cromwell began working for him in the early 1520s. Wolsey's failure to obtain an annulment of Henry's first marriage, and the personal animosity of Anne Boleyn led to his catastrophic fall from power in 1529. Despite some dithering by Henry, who was fond of Wolsey, he never regained influence, and in 1530 was accused of treason, dying en route to London. Cromwell had remained with Wolsey until his banishment from court, and his loyalty was noted by Henry.
Biographies
The King's Cardinal: The rise and fall of Thomas Wolsey - Peter Gwyn
Wolsey: The life of King Henry VIII's Cardinal - John Matusiak
Cardinal Wolsey: A student's guide - John Guy

Wriothesley, Sir Thomas, 1st Earl of Southampton 1505 – 1550 Sir Thomas' father, William Wrythe, was York Herald under Henry VII. William and his brother changed their name to Wriothesley for no known reason, other, perhaps than to give grief for five hundred years over the correct pronunciation of the name. Seeing it written phonetically in contemporary letters, the most likely pronunciation was Rizzley.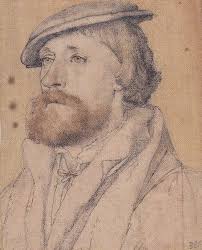 Wriothesley entered Cromwell's service in 1524, and in 1530, whilst still working for Cromwell, became Clerk of the Signet, a position under that of Secretary to the King. Wriothesley thus served the two rivals, Cromwell and Gardiner, simultaneously. Wriothesley played a leading role in the Dissolution of the Monasteries, from which he profited handsomely, but later was associated with Gardiner's conservative faction.
He was notorious for racking the Protestant radical, Anne Askew, with his own hands. Wriothesley was appointed to the Regency Council of Edward VI and created Earl of Southampton, but lost his position of Lord Chancellor, which he had held since 1542.
Wyatt, Sir Henry c. 1460 – 1537 A supporter of Henry Tudor, Earl of Richmond (later Henry VII) during the reign of Richard III, Wyatt was at some point imprisoned, although the location and reasons are unclear. Once Henry VII became king, Wyatt was well-rewarded and given a place on the Privy Council. He was father of Sir Thomas Wyatt and Margaret Wyatt, Lady Lee, a maid-of-honour to her cousin Anne Boleyn.
Wyatt, Sir Thomas 1503 – 1542 Wyatt was a diplomat and one of the foremost poets of Henry's court. He was part of the circle of reformers around Anne Boleyn and her brother, George in the early 1530s, the Boleyn and Wyatt families being neighbours in Kent. Wyatt was a friend of Cromwell's, and this friendship probably saved him when he was accused of adultery with Queen Anne in 1536.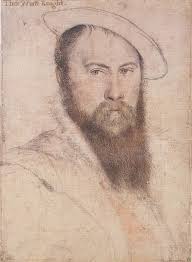 He was never formally charged, and was released from prison not long after Anne's execution, resuming his career as an envoy to both France and the Empire. Some of his poetry is contained in the Devonshire Manuscript, and he strongly influenced Henry Howard, Earl of Surrey,who developed the form of sonnet popularised by Shakespeare. In 1541, Wyatt was again sent to the Tower on charges of treason, and was again released, apparently following intervention from Queen Katheryn Howard.
Wyatt's domestic life was complicated. Married to Elizabeth Brooke, daughter of Lord Cobham, and a second cousin of Anne Boleyn, the couple were unhappy, and after producing a son, separated, when Wyatt accused his wife of adultery. They lived separate lives from 1526 until 1541, during which period he set up home with his mistress, Elizabeth Darrell, by whom he had more children. Reconciliation with his wife was one of the stipulations for his release from prison in 1541.
Books
Graven with Diamonds – Nicola Shulman
Thomas Wyatt: The Heart's Forest – Susan Brigden

Wykys, Elizabeth Thomas Cromwell's wife. Elizabeth's father, Henry, had been a gentleman usher to Henry VII and her first husband, Thomas Williams was a Yeoman of the Guard. Elizabeth brought money, property and connections to the marriage. The Cromwells had three children who survived infancy before Elizabeth died of plague in 1528.
---
This article is available for Kindle, for purchase from Amazon US and Amazon UK.