William Cecil: Family Life
Chapter 3 : Thomas
In 1561, Cecil's oldest child, Thomas, was ready to embark on adult life. He had been well educated by Cambridge tutors (although there is no record of him attending the university – his masters came to him.) He had also been taught the appropriate courtly arts of dancing and music. Thus armed, Cecil sent him to Paris to practice his French and learn to be a courtier.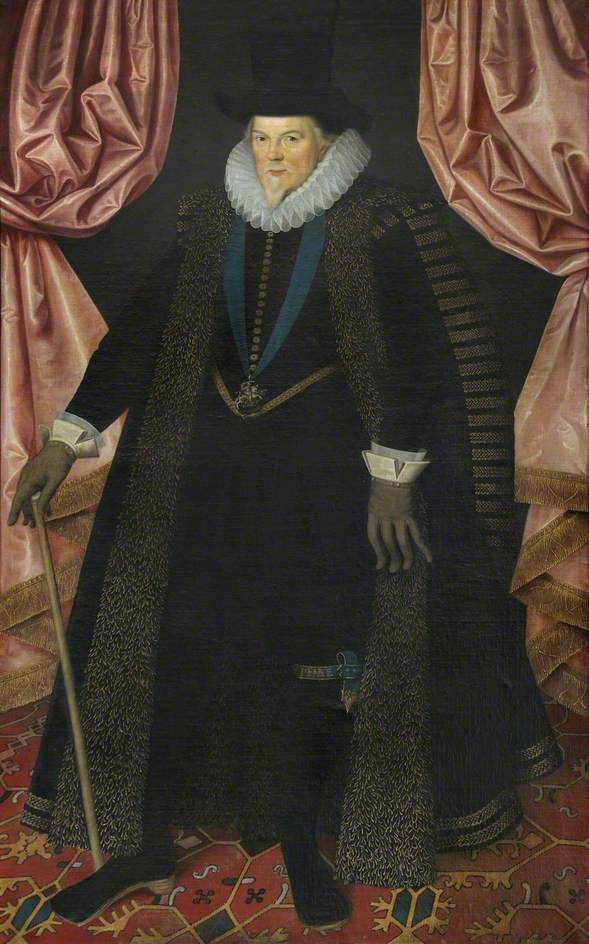 Thomas was to be accompanied by one of his father's clerks, Thomas Windebank, who was furnished with £90 in gold for the trip. Obviously, Cecil didn't believe his son was sufficiently mature to hold the cash himself. The original plan was for Thomas to spend time both at the French court, where Cecil's friend, Sir Nicholas Throckmorton, was Ambassador, and also to meet other Englishmen – chief of whom was the Earl of Hertford who had been sent abroad earlier that year. When the scandal of Hertford's secret marriage to the Queen's cousin, Lady Katherine Grey, came to light, Cecil was quick to send a message to Thomas to avoid Hertford's company.
Unsurprisingly, given his first taste of freedom, Thomas did not always behave in ways his father approved of. There was the usual problem of the expenses of a young man outstripping his allowance. In particular, Thomas' purchase of a horse drew disapproving letters from his father. A man of Thomas' age and station in life should be content to walk. Cecil summed up his fears by writing to Windebank that he feared Thomas would return
'like a spending sot [drunkard], meet to keep a tennis court.'
Why tennis-court-keeping or using should be disgraceful is a mystery, but clearly it upset Cecil. He continued to send reprimands and harsh messages about his disappointment in his son's behaviour to Thomas until the young man returned.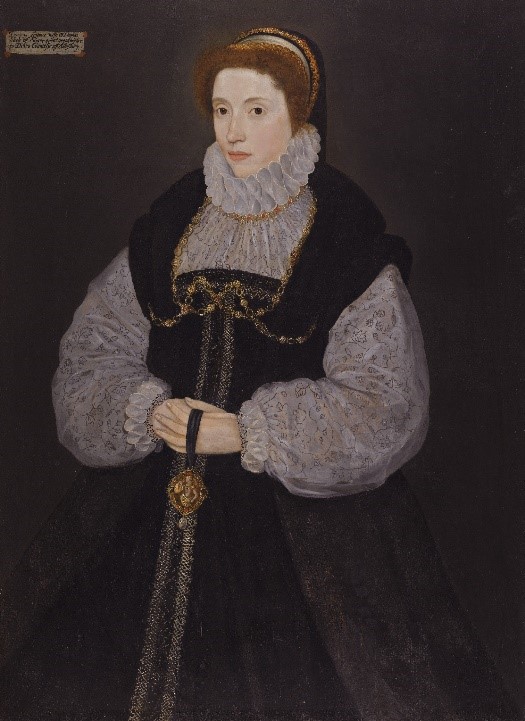 Whether Thomas were the ideal son in terms of his behaviour or not, he quickly proved that he could fulfil the obligation on every gentleman to marry well. In 1564, he married Dorothy Neville, the daughter of John Neville, 4 th Baron Latimer, who had once been step-son to Queen Katherine Parr. Whilst his father had a small family by the standards of the day, Thomas and Dorothy produced thirteen children. His descendants continue to hold the Marquessate of Exeter.
Thomas played little part in public life. He was an officer in the army sent by the government to repress the Rising of the Northern Earls in 1569, and, bizarrely, together with his half-brother, Robert, was intended to be the target of a kidnapping plot a couple of years later. The conspirators, whose primary plan had been to assassinate William Cecil (by then Lord Burghley) as part of their overall scheme to enthrone Mary, Queen of Scots, had planned to capture the Cecil brothers to ransom them should the murder of Cecil go awry. Nothing came of this, or any other of the various assassination plots of Elizabeth's reign.
A request by Thomas in 1575 for a passport to travel abroad was refused by the Queen, and we can infer that Cecil had asked her to reject it, as he did not want Thomas to travel whilst the latter's eldest son, another William, was underage.
As time passed, Thomas and his father seem to have been on better terms. In 1575, Thomas wrote, requesting Cecil to ensure that Mildred and Anne should visit Wimbledon. It would, he said, presumably without sarcasm, be
'a comfort unto my wife and me, and an honour to my poor parsonage.'