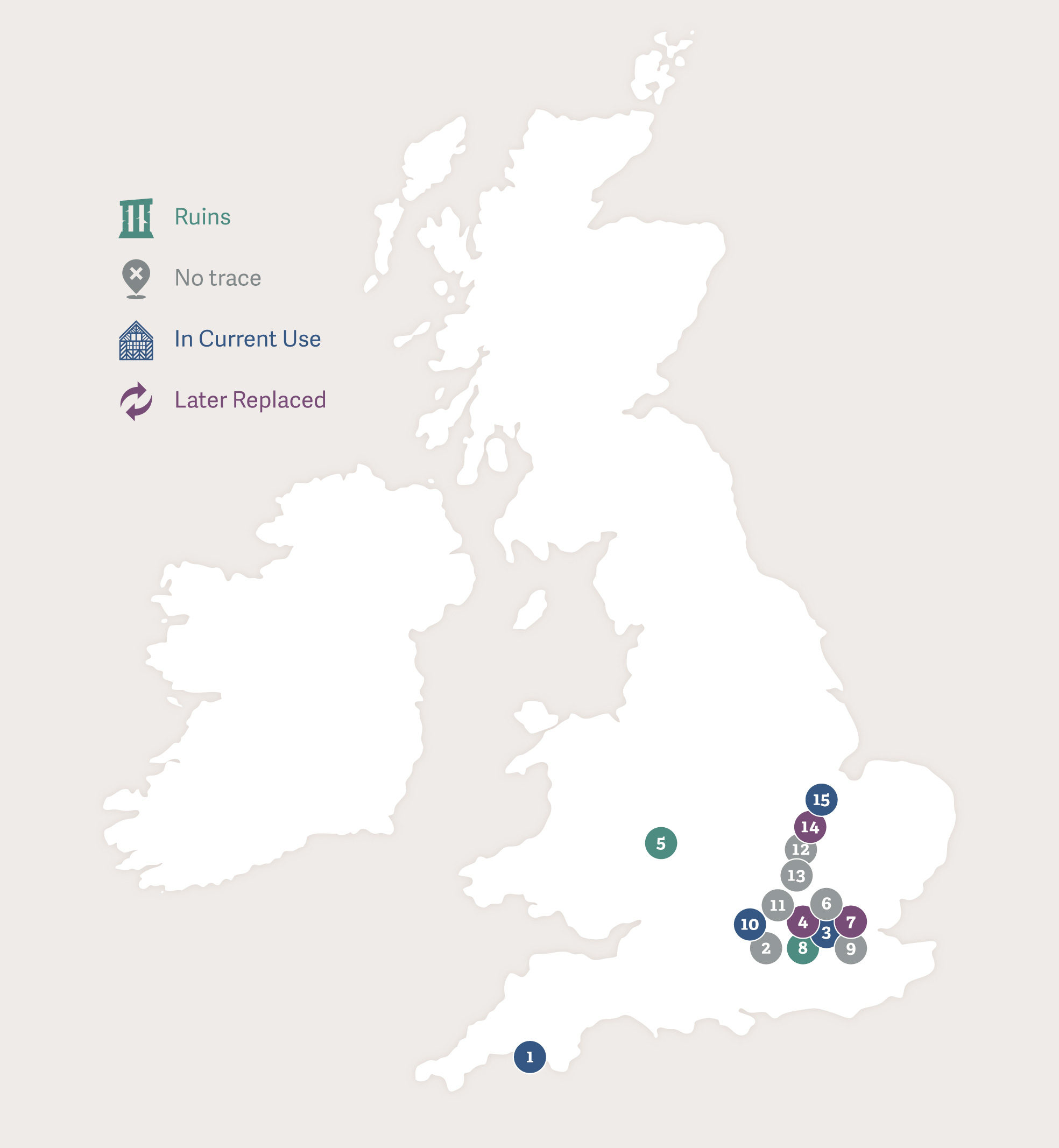 1. Plymouth, Devon
2. Dogmersfield, Hampshire
3. Lambeth Palace, Southwark, London
4. St Paul's Cathedral, London
5. Ludlow Castle, Shropshire
6. Durham House, London
7. Greenwich, London
8. Richmond, London
9. Blackfriar's London
10. St George's Chapel, Windsor
11. The More, Hertfordshire
12. Dunstable Priory, Bedfordshire
13. Buckden Palace, Cambridgeshire
14. Kimbolton Castle, Cambrideshire
15. Peterborough Abbey, Cambridgeshire
When Katharine left the enchanted palace of the Alhambra, she can have had little idea of what lay ahead of her. Once in England, she spent the short months of her first marriage in the Welsh Marches, in a castle that had security rather than comfort as its main function. Later though, she was to live in some of the most up to date palaces in England before being relegated once again to a damp and draughty keep.
Read more about the places associated with Katharine here.