James IV: His Wife & Four Mistresses
Chapter 8 : Proxy Marriage
A dispensation for the marriage was granted by the Pope on 28 th July 1500. This was required as James and Margaret were both descended from John of Gaunt. The Treaty was signed on 24th January 1502. Margaret took part in a proxy marriage at Richmond the next day, with James being represented by the Earl of Bothwell. James was married by proxy at St Mungo's Cathedral in Glasgow.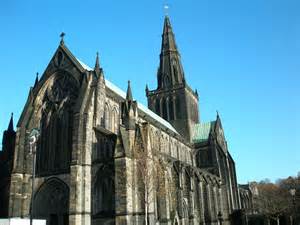 It was agreed that the full marriage would not take place immediately but would be delayed until after 28th November 1502. The reason for the delay was Margaret's youth. Although the bride would be thirteen then, a year over the minimum age for matrimony, her family wished to delay the matter until then.
Her grandmother, Margaret Beaufort, matriarch of the Tudor dynasty, had been married at about the age of twelve and given birth to Henry VII at about thirteen. She described this early child-birth as having "spoyled" her, rendering her incapable of further child-bearing.
She was adamant that her young granddaughter should not suffer the same damage, particularly as the girl was described as very slight and small, clearly taking more after her father's family than her tall, robust, golden-haired Yorkist mother.
Henry explained the reason for the delay to Don Pedro de Ayala, the Spanish Ambassador:
"The Queen and my mother are very much against the marriage. They say if the marriage were concluded we should be obliged to send the princess directly to Scotland, in which case they fear the King of Scotland would not wait, but would injure her and endanger her health"