1547 Battle of Pinkie Cleugh
Chapter 2 : English Preparations
In August 1547 Somerset sent orders to John Dudley, Viscount Lisle, the King's Lieutenant-General in the north, to begin preparations for a Scottish invasion. The men were to be mustered at Newcastle on 24th August, and Lisle was to work with Sir Ralph Sadler - the treasurer appointed for the war - to organise pay and equipment. The English force was to be at Berwick by 31st August.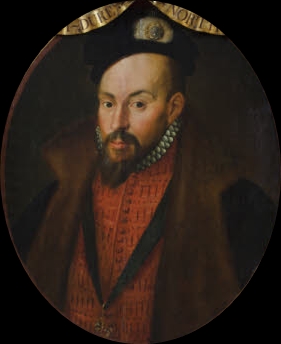 The English land attack was to be supported by a fleet carrying additional provisions. This fleet was extensive – including some 80 ships, galleasses, cores and other 'rowing peces' ofbetween 40 and 1000 tonnes, manned by crews ranging from 20, in the 'Falcon' of Plymouth, up to 700 in the 'Henry Grace a Dieu'. In total, there were around 8,000 men in the flotilla of whom around 6,000 were to be put ashore to join the army, and the remainder were to man the ships. The main body of troops also included Spanish, Italian and Netherlandish mercenaries.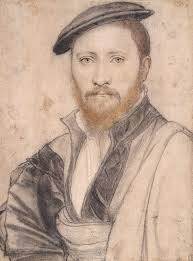 The fleet was put under the command of the Vice Admiral, Edward, Lord Clinton (once the husband of Henry's VIII's mistress, Bessie Blount). He received orders to embark at Harwich in the 'Pawnee' and to sail north 'as fast as wind and weather will serve'.
He was to put in at Berwick and Holy Island (Lindisfarne) to unload provisions and men, then to proceed to St Andrew's in Fife, where the castle, containing the assassins of Cardinal Beaton, and other Protestant and English sympathisers, was under siege, with the Scots forces supported by French galleys. If he was able to raise the siege and hold the castle, that would be ideal, but if not, he was to take the Governor Arran's son hostage and return to Holy Island, then 'play' up and down the coast of Fife, burning ports.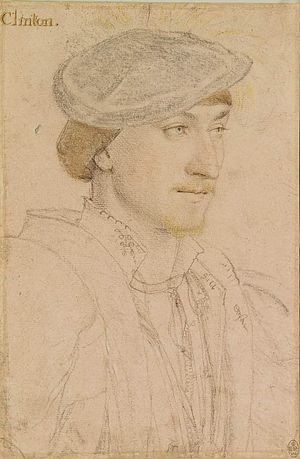 Meanwhile, pro-English Scots nobles, such as the Earl of Lennox and the Earl of Glencairn, were sent proclamations from Somerset to be posted to the gates of Stirling Castle, Dumfries, Glasgow Cathedral and St Giles' in Edinburgh.
Somerset also requested Arran to send Sir George Douglas of Pittendreich (previously an English sympathiser) to negotiate a treaty with Somerset at Newcastle. Arran refused to do so, and Somerset took this as a rejection of the validity of the safe-conducts that had been offered to ensure Sir George's safety.
Throughout the period of preparation, Somerset was receiving information from the pro-English faction on the disposition of Scottish troops. Many of them sincerely believed that supporting a union with Protestant England was the way to spread the Word of God. Some, of course, just liked the money.
In all, Somerset probably had fewer than 16,000 men, which included around 3,000 cavalry with varying grades of armour and weaponry. The infantry still wielded billhooks, pikes and longbows, in a ratio of about 1 archer to 2 bill or pikeman.