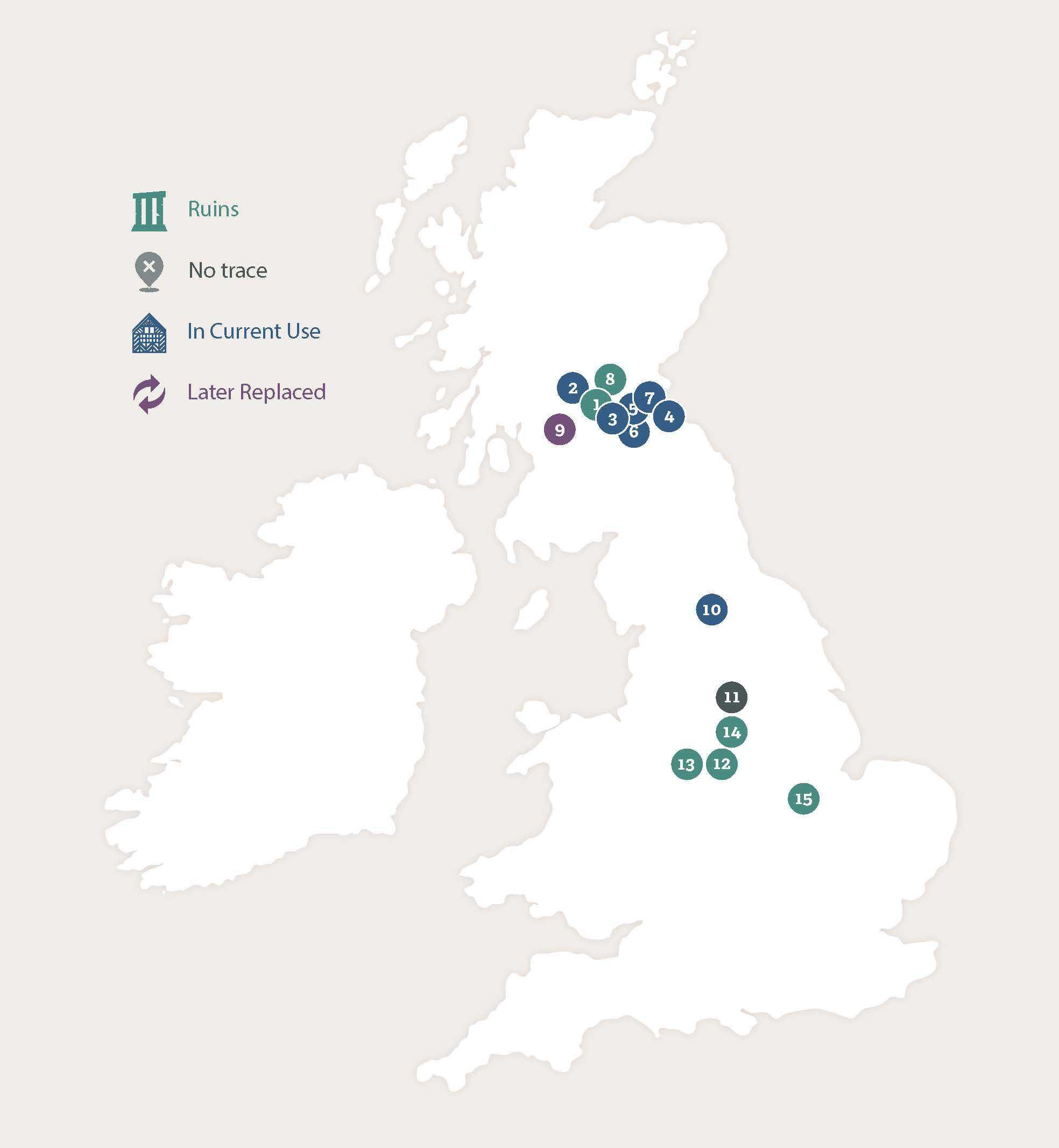 1. Linlithgow Palace, West Lothian
2. Stirling Castle, Stirling
3. Dumbarton Castle, Dumbarton, West Dumbartonshire
4. Haddington, East Lothian
5. Holyroodhouse Palace, Edinburgh
6. Edinburgh Castle, Edinburgh
7. Carberry Hill, near Musselburgh, East Lothian
8. Lochleven Castle, Kinross
9. Langside, Glasgow
10. Bolton Castle, Yorkshire
11. Sheffield Castle, Yorkshire
12. Tutbury Castle, Burton-upon-Trent, Staffordshire
13. Chartley Manor, Staffordshire
14. Wingfield Manor, Alfreton, Derbyshire
15. Fotheringhay Castle, Northamptonshire
Mary lived in the delightful, if small, Renaissance palaces of Scotland, before being transported to the fairy-tale chateaux of France, and then, later, spending nearly twenty years in the English Midlands, as she was imprisoned in a range of isolated castles, and damp manor houses.

Read more about the places associated with Mary, Queen of Scots here