Claude de Valois, Queen of France
Claude was hereditary Duchess of Brittany, succeeding her mother, Anne, but she was unable to inherit the French throne, despite having no brothers, as France did not recognise the right of women to inherit.
During Anne of Brittany's life, she had tried to arrange the marriage of Claude to Charles of Castile (later Emperor Charles V), to renew Brittany's status as independent of the French Crown, and even succeeded in completing the Treaty of Blois in 1504, under which Claude would marry Charles and bring Brittany, and the Duchy of Burgundy to her marriage.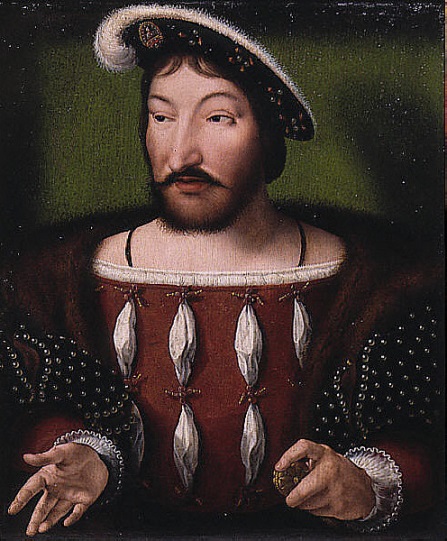 However, Claude's father, Louis XII, was equally determined to keep Brittany within France, and arranged Claude's marriage to his heir, Francois d'Angouleme. Owing to Anne's resistance, the marriage did not take place until after her death.
Claude was recognised as Duchess of Brittany on 9 th January 1514 and married to Francois on 18th May 1514. Francis and Claude were crowned as King and Queen of France on 25th January 1515 at Rheims Cathedral.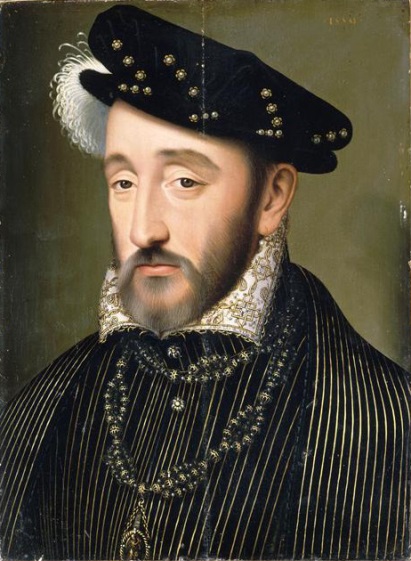 Francois was about five years older than Claude and a notorious womaniser. Although he always treated her with affection and honour, she was obliged to tolerate his flagrant infidelity, whilst facing an interminable series of pregnancies herself. Additionally, Francois was very close to both his mother and his sister, and their influence side-lined the young Queen.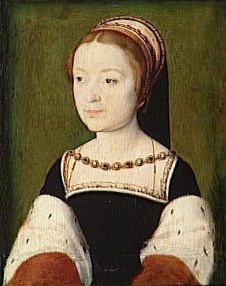 Claude, having an inclination to a quiet and pious life, spent much of her time retired at her own court at Amboise and Blois. Her court, unlike her husband's, was considered a model of decorum and moral rectitude. Within her household, she had two young English maids-of-honour, Mary and Anne Boleyn, inherited from her predecessor, Mary of England.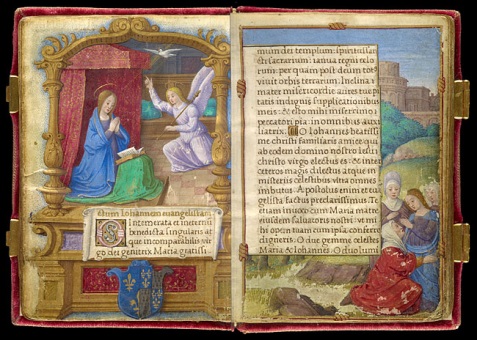 She was a patron of arts, and commissioned two superb prayer books – one for public use, and the other her private Book of Hours. Designed to hang from the girdle, both are so tiny that they can fit in the palm of the hand.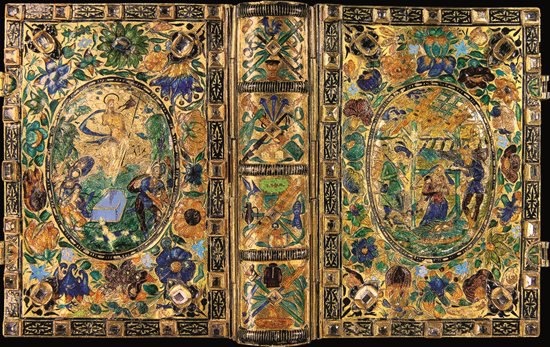 Queen Claude presided over the Field of Cloth of Gold in 1520, entertaining Henry VIII, whilst her husband was entertained by Henry's wife, Katharine. Despite the fourteen year age gap, the two queens go on well although Claude won out on the children front, producing at least seven children. Claude was described as plain, and heavily lame, apparently suffering from scoliosis.
Claude died in 1524, not reaching her twenty-fifth birthday. She is buried at St Denis. She was succeeded as Duchess of Brittany by her elder son, the Dauphin Francois.

Claude de Valois, Queen of France
Family Tree