Cecily Bonville, Lady Marquis of Dorset
Cecily Bonville inherited the baronies of Harington and Bonville in 1461, when she was less than two years old, after the deaths of her father, grandfather and great-grandfather in the Yorkist cause. Her mother, Katherine Neville, was first cousin to the new king, Edward IV, who arranged a marriage for Katherine with his friend, William, Lord Hastings. The couple were granted Cecily's wardship and the enjoyment of her income during her minority. Much of her childhood was probably spent on the Hastings estates of Ashby Castle and Kirby Muxloe, in Leicestershire.
An early betrothal to her cousin, George Neville, Duke of Bedford, was broken off in favour of a marriage with Thomas Grey, step-son of the king. Queen Elizabeth Woodville paid Lord Hastings 2,500 marks for the marriage, and Parliament agreed that Cecily would remain a minor for an additional two years, allocating the income from her estates to the queen.
Cecily and Thomas were granted livery of her lands in 1475, and shortly after, he was granted the marquisate of Dorset. Over the following twenty-five years, the couple were to have at least thirteen children. In between childbirths, Cecily was a regular attendee at court, taking part in the christenings of the royal children and the Garter ceremonies on St George's Day.
Following the death of Edward IV, in April 1483, Cecily's step-father and husband quarrelled publicly over the arrangements for government during the minority of Edward V. Hastings supported the claims of the king's uncle, the Duke of Gloucester, to be Lord Protector, whilst Dorset promoted government by a regency council, probably hoping to have a strong voice in it. Within three months, Hastings had been summarily executed, Dorset was in hiding, and Gloucester had been crowned as Richard III. Cecily probably remained on her estates in the south-west during this period, hoping to retain her inheritance when Dorset went into exile in Brittany, after the failure of Buckingham's Rebellion in late summer 1483.
After the victory of Henry Tudor at Bosworth in 1485, Cecily resumed her place at the centre of the court, presided over by her sister-in-law, Elizabeth of York. She carried the christening robe for Prince Arthur, attended the funeral of her mother-in-law, Elizabeth Woodville, in 1492, and took part in the processions to mark the elevation of Prince Henry to the dukedom of York.
During the late 1490s, Cecily and Thomas were arranging marriages for their children, and pursuing building projects – it was during this period that she probably extended her manor at Shute, and also patronised nearby Newenham Abbey.
In 1501, Cecily lost her husband. The next few years were taken up with wrangling over the execution of his will – she was the chief executor and faced many difficulties in honouring his generous bequests, as his estate was not large. She quarrelled violently with her eldest son, now 2nd Marquis of Dorset, both about the will, and her own decision to remarry, which would put her handsome inheritance out of reach of her children until both she and her new spouse, Lord Henry Stafford (later Earl of Wiltshire), had died.
A compromise was arranged by king and council, but Cecily and her son were never truly reconciled, and arguments over money dogged their relationship for the rest of her life, despite several attempts by Cardinal Wolsey in later years to arbitrate. The rift at the heart of her family is evident from Cecily's will. Fearful that Dorset would attempt to take her whole inheritance to the loss of his siblings, she issued instructions that, should he fail to honour her bequests, his share of her fortune would be applied, so far as her executors could legally do so, to charity.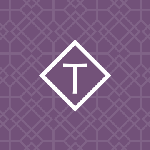 Cecily Bonville, Lady Marquis of Dorset
Family Tree