Review of Garden Study Day
Historic Royal Palaces and Royal Collection Trust Garden Study Day (20th June 2015)
---
Historic Royal Palaces and Royal Collection Trust joined forces to put on a fantastic day that combined looking at the history of Hampton Court Palace gardens, and the summer exhibition at the Queen's Gallery, called Painting Paradise. The event was open to members of HRP, and cost £75 – it was excellent value.
The morning was spent at Hampton Court. On arrival, the forty or so attendees were directed to the Clore Learning Centre, set up in the seventeenth century barracks that line the main entrance to Hampton Court. Tea, coffee and high-quality biscuits were served.
The Head of Gardens and Estates, Terry Gough, gave us an illustrated talk on the development of the gardens, from the acquisition of Hampton Court by Cardinal Wolsey in 1514, to their current management. We learned about Henry VIII's Privy Garden, William and Mary's thirteen fountains and plans to rival Versailles, and even Queen Anne's refusal to pay William's bills. A particularly interesting section of the talk related to Lancelot 'Capability' Brown's tenure as Head Gardener.
After the talk, we had a tour around the gardens – the rose garden was in full bloom, and the scent was almost overpowering. The final stop was the Vine House, and the great vine planted in 1769.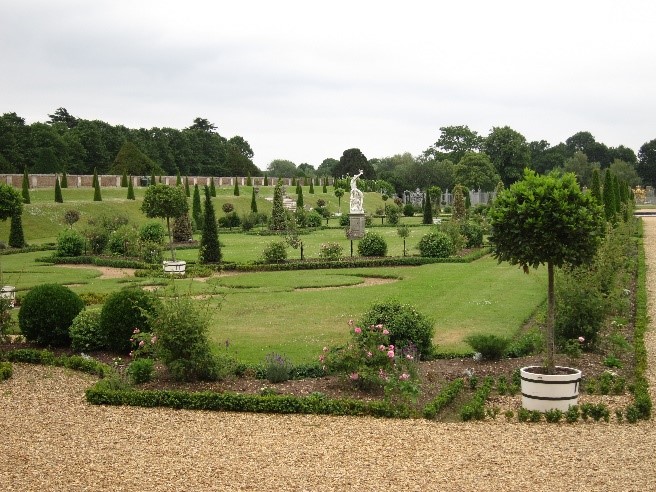 After a very tasty lunch, we were taken by coach to the Queen's Gallery at Buckingham Palace where (after more tea and biscuits) we heard an extremely informative introduction to the Painting Paradise exhibition from the Senior Curator of Paintings – Vanessa Remington. This was followed by a detailed explanation of the conservation of two of the exhibits – a Vincennes porcelain clock, and a chandelier from Osborne House, by David Wheeler, Senior Furniture Conservator.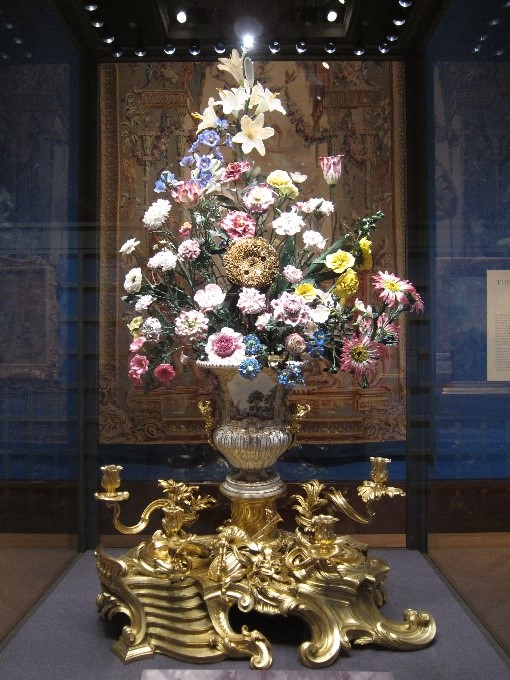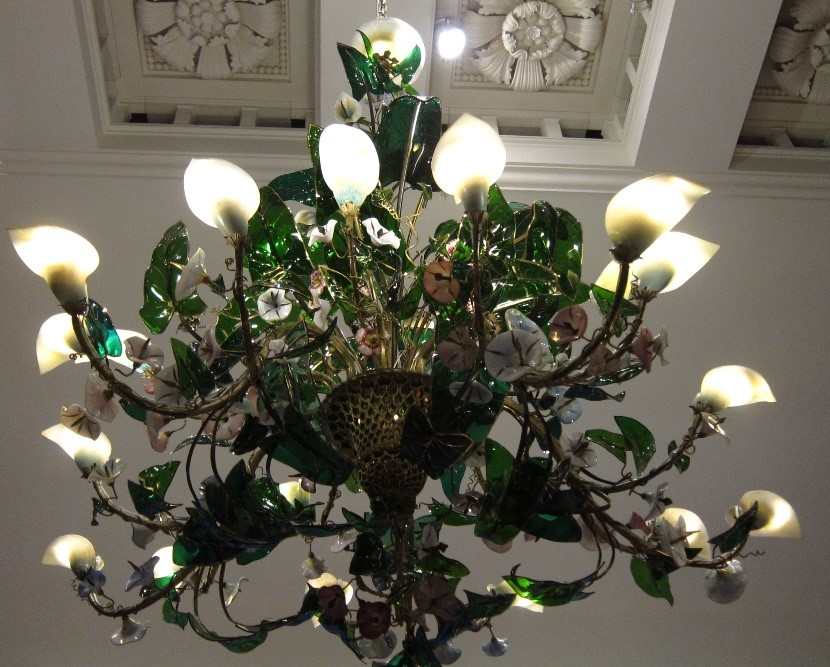 ---
We then had a private tour of the exhibition – see the review of Painting Paradise here.