Anne Boleyn
Summary for Six Wives with Lucy Worsley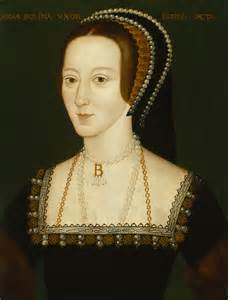 Anne Boleyn was the most controversial of Henry VIII's wives during her life time, and ever since. She has been reviled as the heretic and the 'other woman' who enticed the noble king away from his virtuous wife and the Church. Her supporters lauded her support for religious reform, and for freeing Henry from the sin of marriage to his brother's wife.
In the twenty-first century, she is often admired as a woman who seems more in tune with our own world view – determined, ambitious and not afraid to speak her mind.
But what lies behind the stereotypes? And, even more intriguingly, what precipitated Anne's shocking fall from the woman with whom Henry had been besotted for nearly ten years, to trial and execution for heinous crimes in a matter of weeks?
---
Anne is the 'favourite' wife of:
Sarah Gristwood, author of Game of Queens
Anne Boleyn was the wife who changed the course of English history - and, as essentially a self-made woman, the one with most resonance for our own day. Plus, we're all still dying to know just what she had that so fascinated Henry!

Natalie Greuninger, co-author of In the Footsteps of the Six Wives of Henry VIII
While I find Katherine of Aragon and Katherine Parr utterly fascinating, I feel most connected to Anne Boleyn. I greatly admire her fierce intelligence and courage, and often draw inspiration and strength from Anne's determination to voice her opinions and be heard, in a time when men were considered intellectually superior.