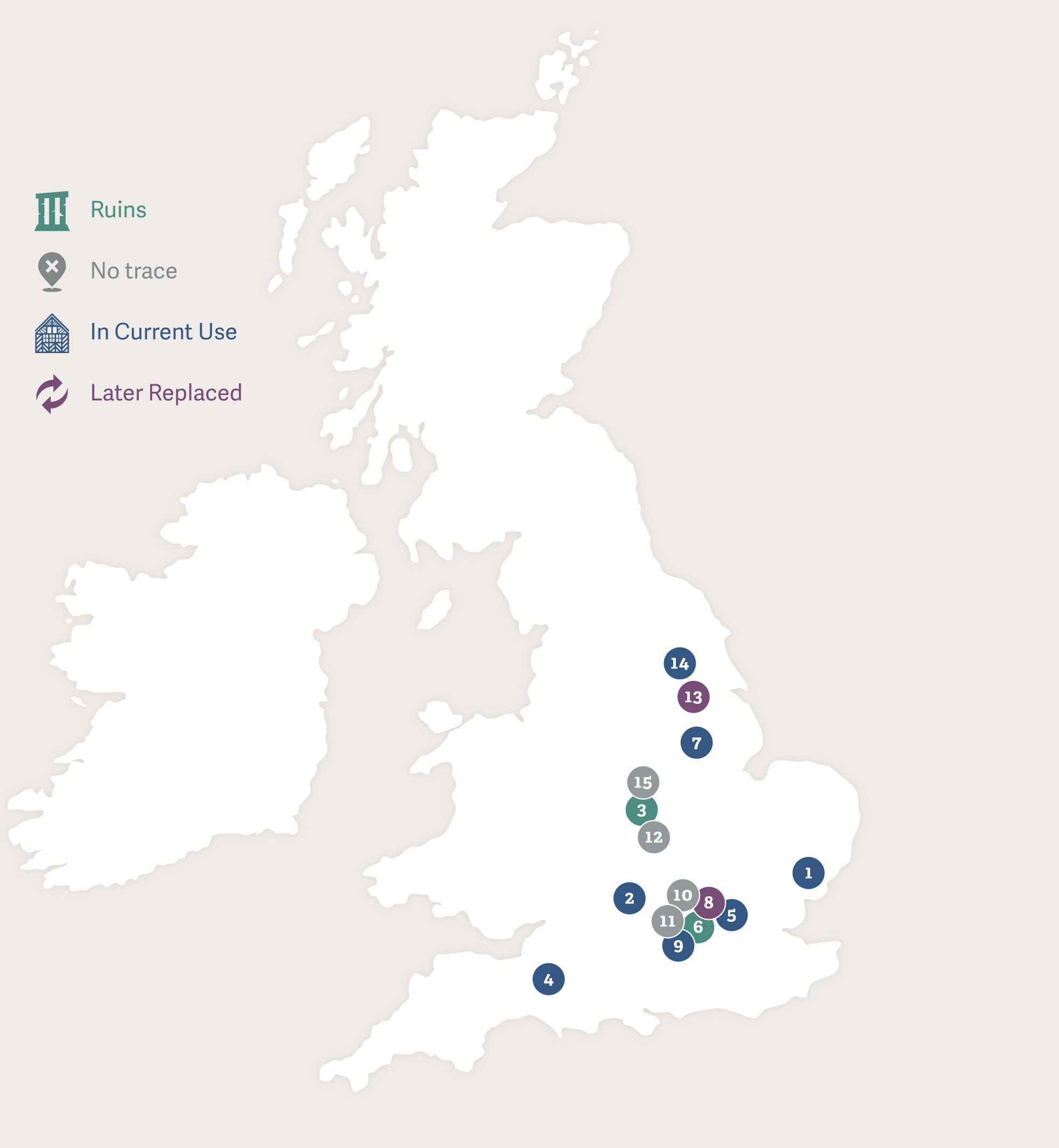 1. Ipswich
2. Magdalen and Christ Church, Oxford
3. Bradgate Park, Leicestershire
4. St Mary's Church, Limington, Somerset
5. Lambeth Palace, London
6. Richmond Palace, London
7. Lincoln Cathedral
8. York Place, London
9. Hampton Court Palace, Surrey
10. The More, near Rickmansworth, Hertfordshire
11. Blackfriars Monastery, London
12. Grafton Regis, Northamptonshire
13. Cawood Castle, near Selby, Yorkshire
14. York Minster, Yorkshre
15. Church of the Greyfriars, Leicester


Wolsey, whilst largely a sedentary man who was prone to gruelling bouts of "flux" which probably made travelling uncomfortable, nevertheless travelled at home and abroad for political and diplomatic reasons. The map shows some of the places most important to his career, from his youth in Ipswich to his death at Leicester Abbey.
Read more about places associated with Wolsey here.