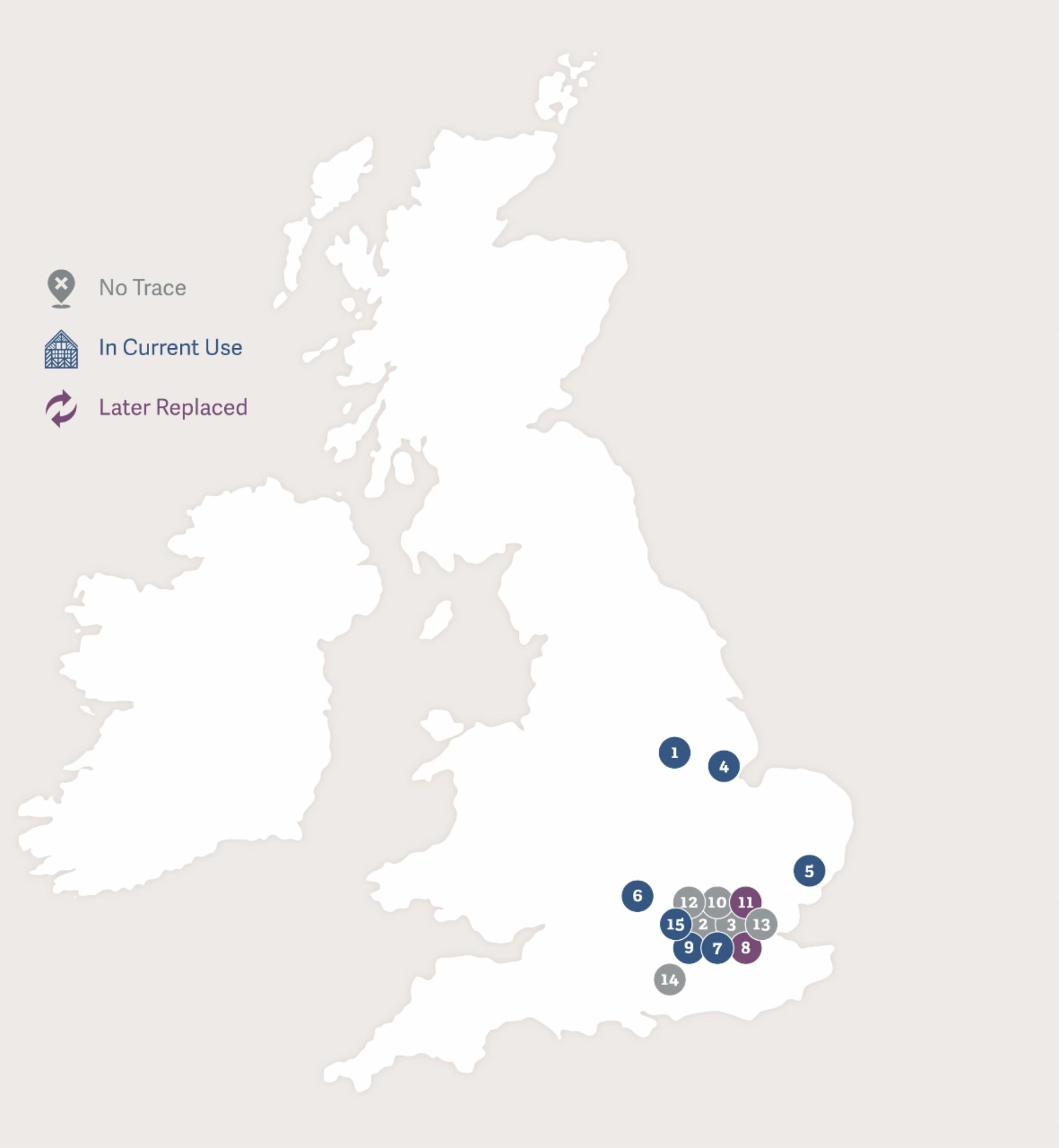 1. Norwell, Nottinghamshire
2. Brewhouse Lane, Putney, London
3. Fenchurch Street, London
4. St Botolph's Church, Boston, Lincolnshire
5. Ipswich
6. Christ Church, Oxford
7. Westminster Hall, London
8. York Place, London
9. Hampton Court Palace, Surrey
10. Austin Friars, London
11. Rolls House, London
12. Mortlake
13. Stepney
14. Ewhurst
15. Tower of London

Cromwell tends to be pictured as office bound - Holbein's famous portrait shows him as an administrator, surrounded by the tools of his trade. But, in his younger days at least, Cromwell spent a good deal of time in the saddle, travelling in Europe and then conducting business as a surveyor, solicitor and receiver-general for both Cardinal Wolsey, and then Henry VIII.
Click here to read more about the places in England associated with Thomas Cromwell.