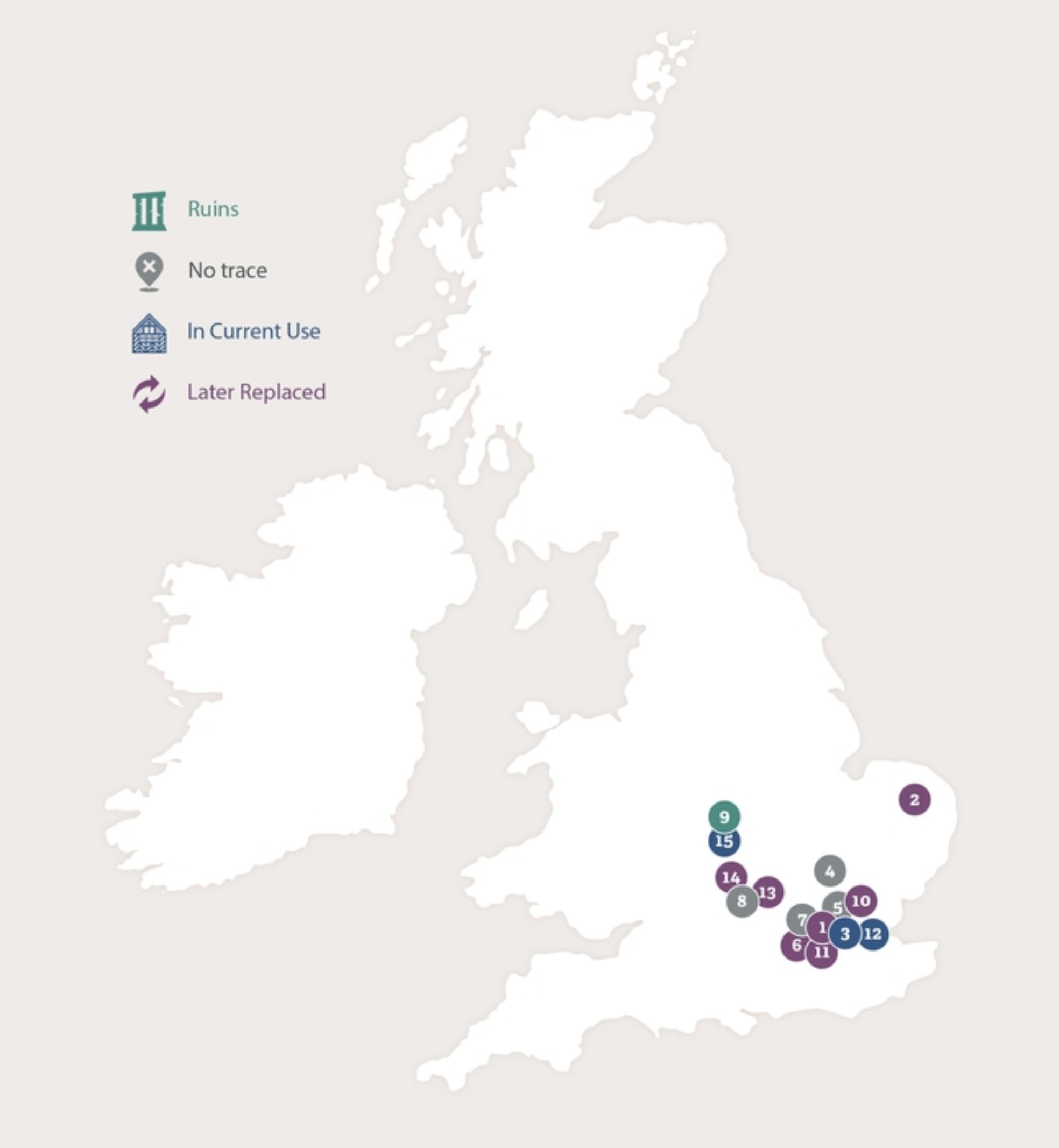 1. Ely Place, London
2. Stanfield Hall, near Wymondham, Norfolk
3. Tower of London, London
4. Throcking, Hertfordshire
5. Christchurch, St Bartholomew Le Grand, London
6. Kew, London
7. Durham House, the Strand, London
8. Cumnor Place, Berkshire
9. Kenilworth Castle, Warwickshire
10. Wanstead Hall, Wanstead, Essex
11. Leicester House, the Strand, London
12. Tilbury, Essex
13. Rycote, Oxfordshire
14. Cornbury Manor, Oxfordshire
15. St Mary's College, Warwick (Beauchamp Chapel)

Robert had no great landed estate to inherit, but Elizabeth was generous to him, and granted him not only a house at Kew, but also the superb Kenilworth Castle.
Read more about the places associated with Robert Dudley here