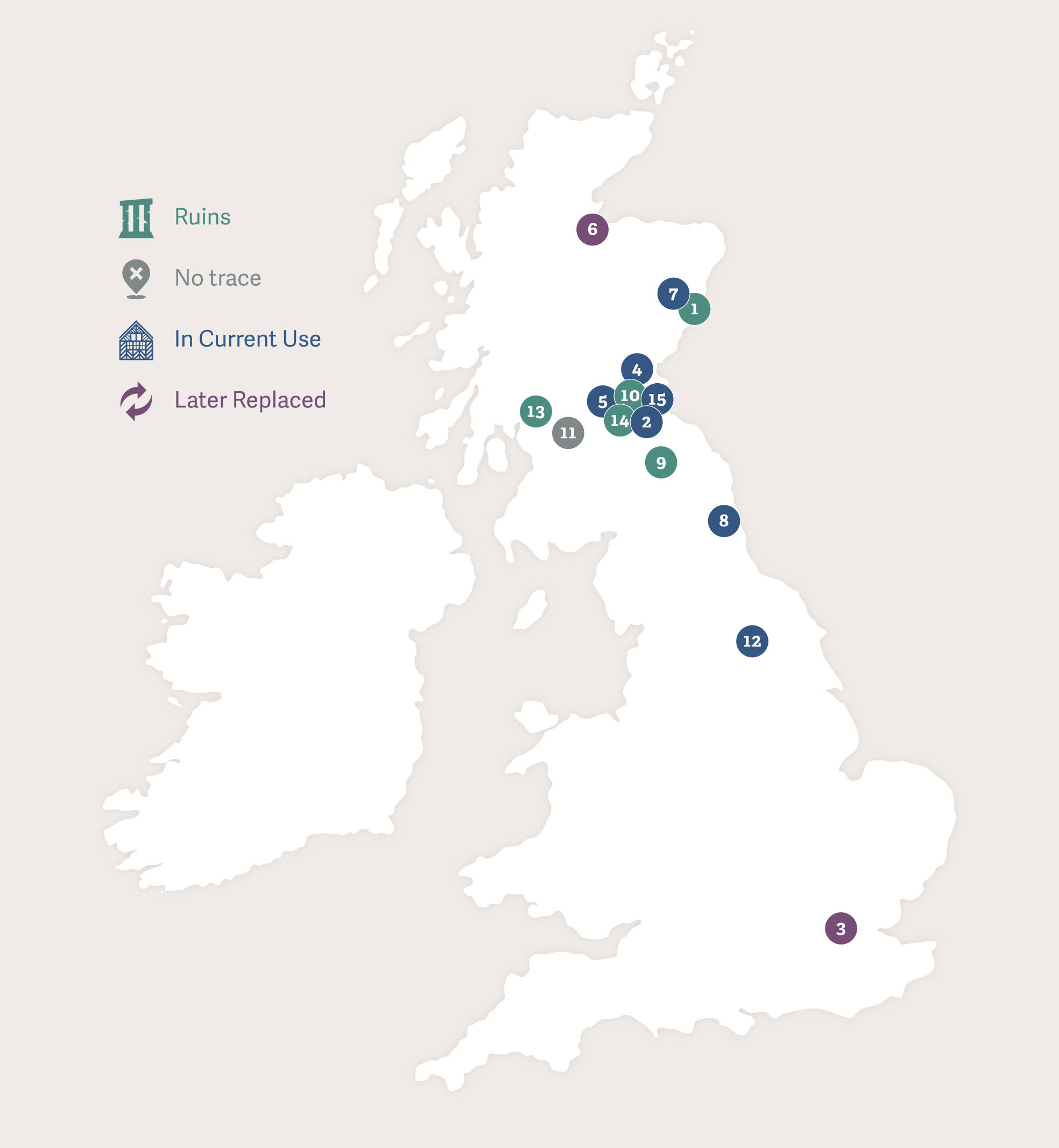 1. Dunnottar Castle, Aberdeenshire
2. Palace of Holyroodhouse, Edinburgh
3. Palace of Westminster, London
4. Perth
5. Stirling Castle
6. Inverness Castle
7. Corrichie, Aberdeenshire
8. Newcastle, England
9. Jedburgh, Roxburghshire
10. Lochleven Castle, Perthshire
11. Langside, near Glasgow
12. York, England
13. Dumbarton Castle
14. Linlithgow, near Edinburgh
15. High Kirk of St Giles, Edinburgh

Whilst Moray spent the majority of his life in and around the Royal palaces of Edinburgh Castle, Holyrood Palace and Stirling Castle, he also travelled to France and to England. Like any other Scottish noble of the time, he also commanded troops, both for and against his sister, which took him to the Highlands of Scotland and the borders of England.
Read more about the places associated with Moray here