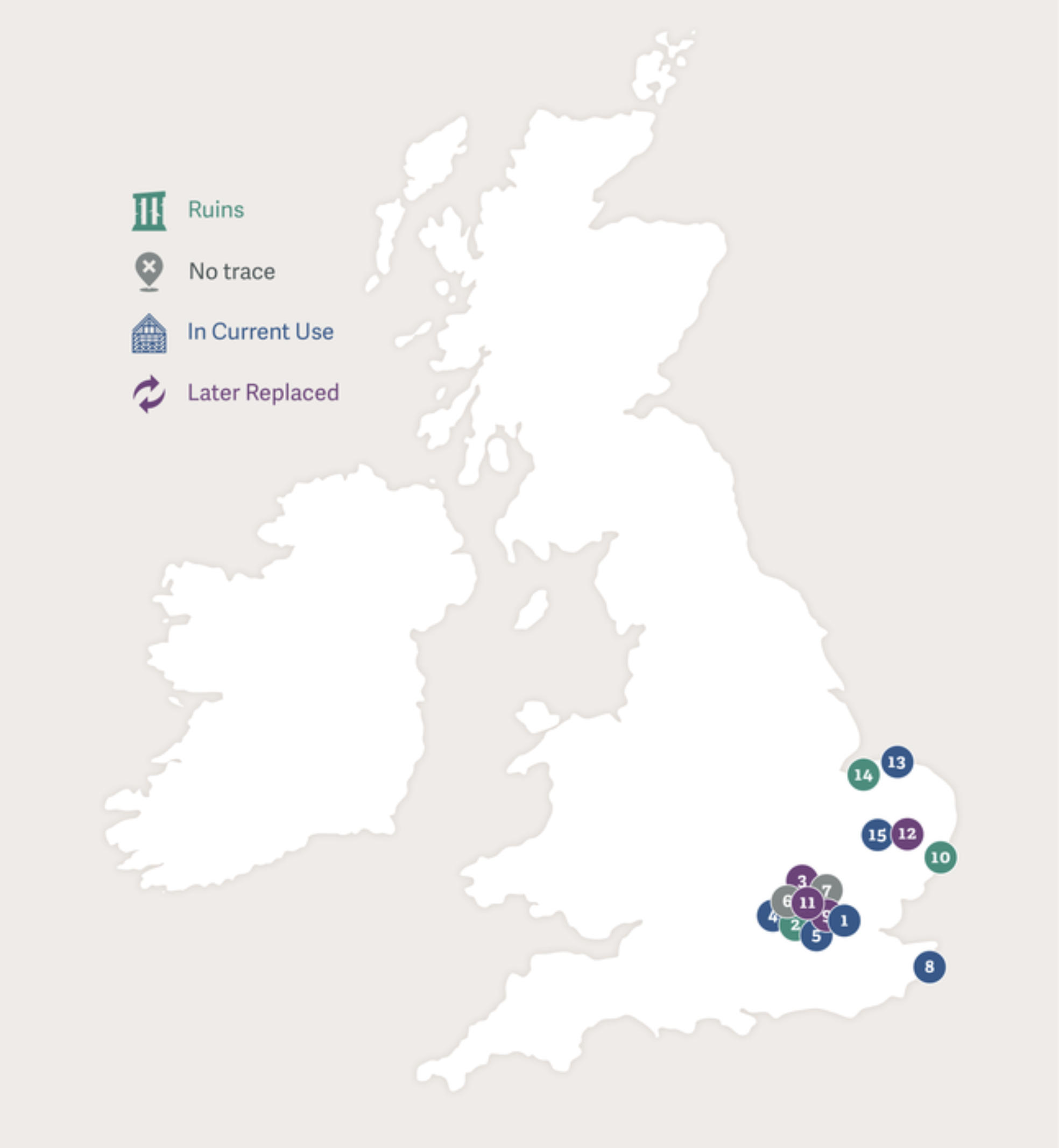 1. Eltham, Kent
2. Richmond, Greater London
3. Coldharbour, London
4. Windsor Castle, Windsor, Berkshire
5. Croydon Palace, Croydon, Greater London
6. Kennington Palace, London
7. Wanstead, Essex
8. Dover Castle, Kent
9. Greenwich, Greater London
10. Butley Abbey, Butley, Suffolk
11. Suffolk Place, London
12. Westhorpe Hall, Suffolk
13. Walsingham, Norfolk
14. Castle Rising, Norfolk
15. St Mary's Church, Bury St Edmunds, Suffolk

Like all royalty of the period, Mary moved frequently between royal houses, and also travelled to France and Flanders. Once she remarried, her life moved between London and East Anglia, where she kept as much of the state of a dowager queen as she and her husband, the Duke of Suffolk, could afford.
Read more about the places associated with Mary here