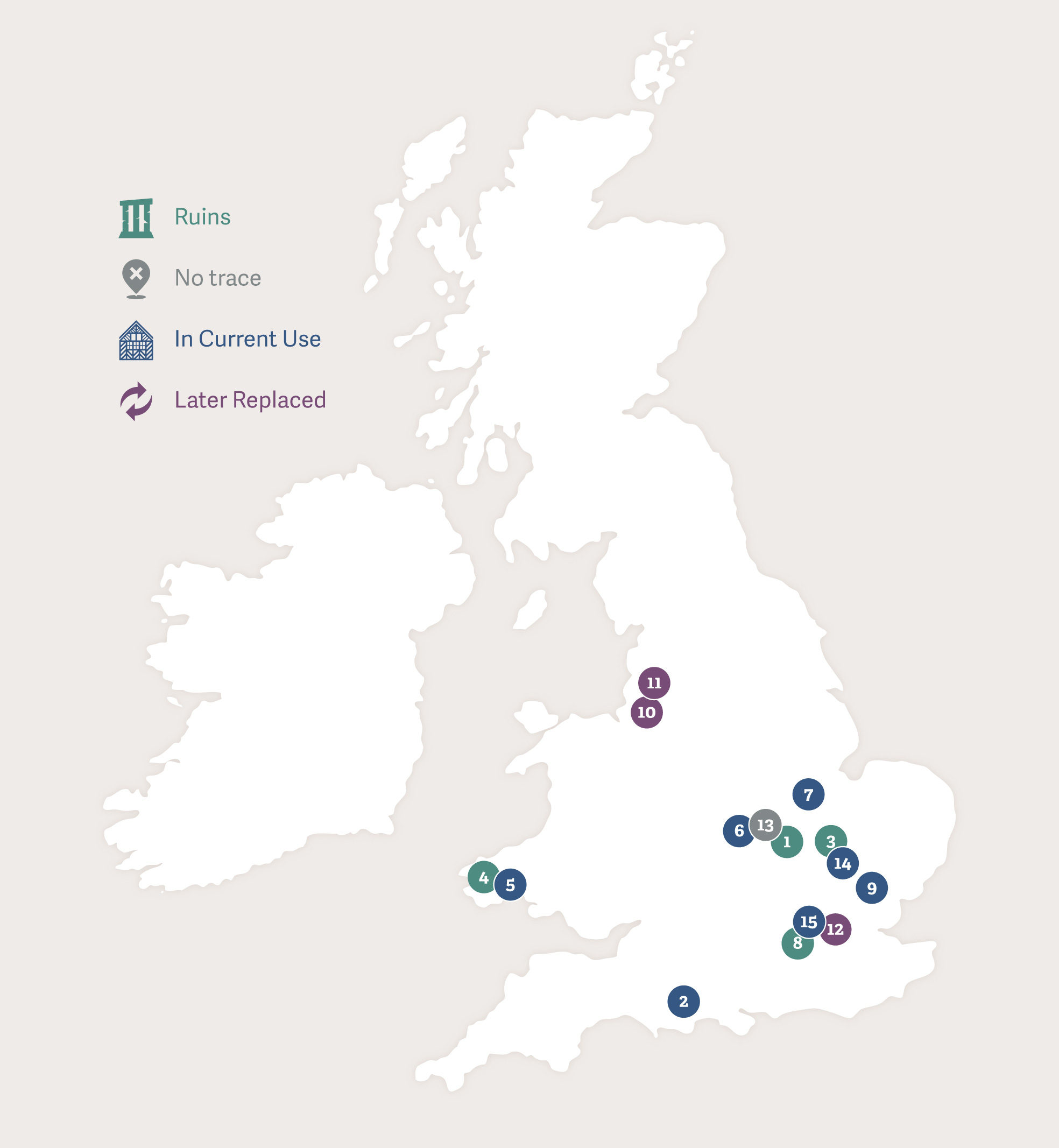 1. Bletsoe Castle, Bedfordshire
2. Wimborne Minster, Dorset
3. Maxey Castle, Cambridgeshire
4. Bishop's Palace Llandyfai (Lamphey), Pembrokeshire
5. Pembroke Castle, Pembrokeshire
6. Maxstoke Castle, Warwickshire
7. Bourne, Lincolnshire
8. Woking, Surrey
9. Holy Trinity Church, Pleshey, Essex
10. Knowsley, Merseyside
11. Lathom Castle, Lancashire
12. Coldharbour Palace, London
13. Collyweston Palace, Northamptonshire
14. Christ Church College, Cambridge
15. Westminster Abbey, London
Lady Margaret travelled frequently around her estates – living in widely different homes and locations – the fortresses of South Wales, the comfortable manor houses of central England and the great Tudor palaces.
Read more about the places associated with Margaret Beaufort here.