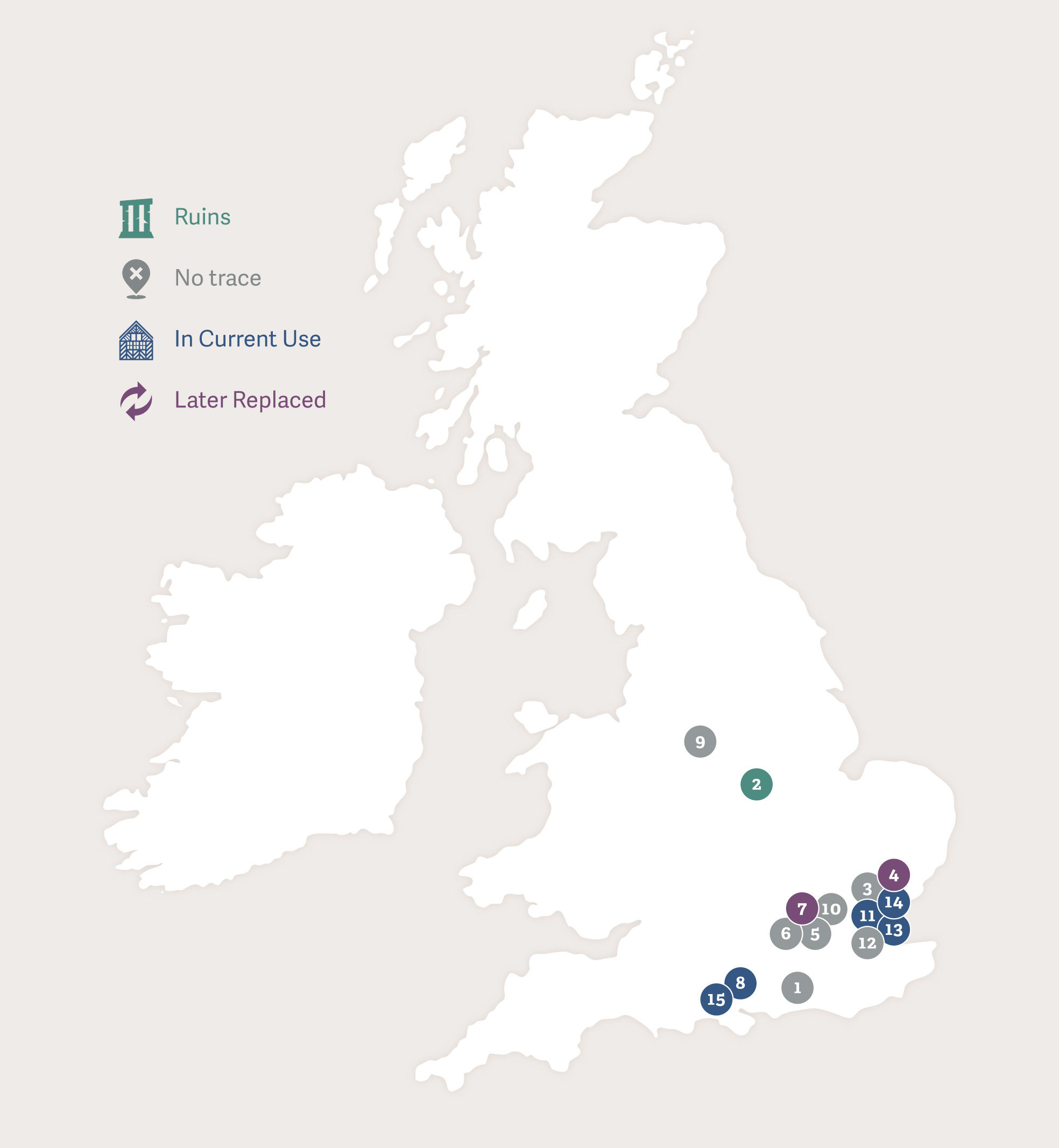 1. Dorset House, London
2. Bradgate, Leicestershire
3. Tilty, Essex
4. Beaulieu, Essex
5. Suffolk House, London
5. Durham House, London
6. Baynard's Castle, London
7. Hanworth Manor, London
8. Winchester Cathedral, Hampshire
9. Sheen, London
10. Cannon Row, London
11. Tower of London
12. Pirgo, Essex
13. Ingatestone Hall, Essex
14. Cockfield Hall, Essex
15. Salisbury Cathedral
Katherine's childhood was typical of the nobility of the time – regular visits to London and the court, long summer months in the country, and a round of visits to family and friends. Unfortunately, she also spent a third of her life as a prisoner – first in the Tower of London, and then under house arrest in Essex and Suffolk.
Read more about the places Katherine lived here.