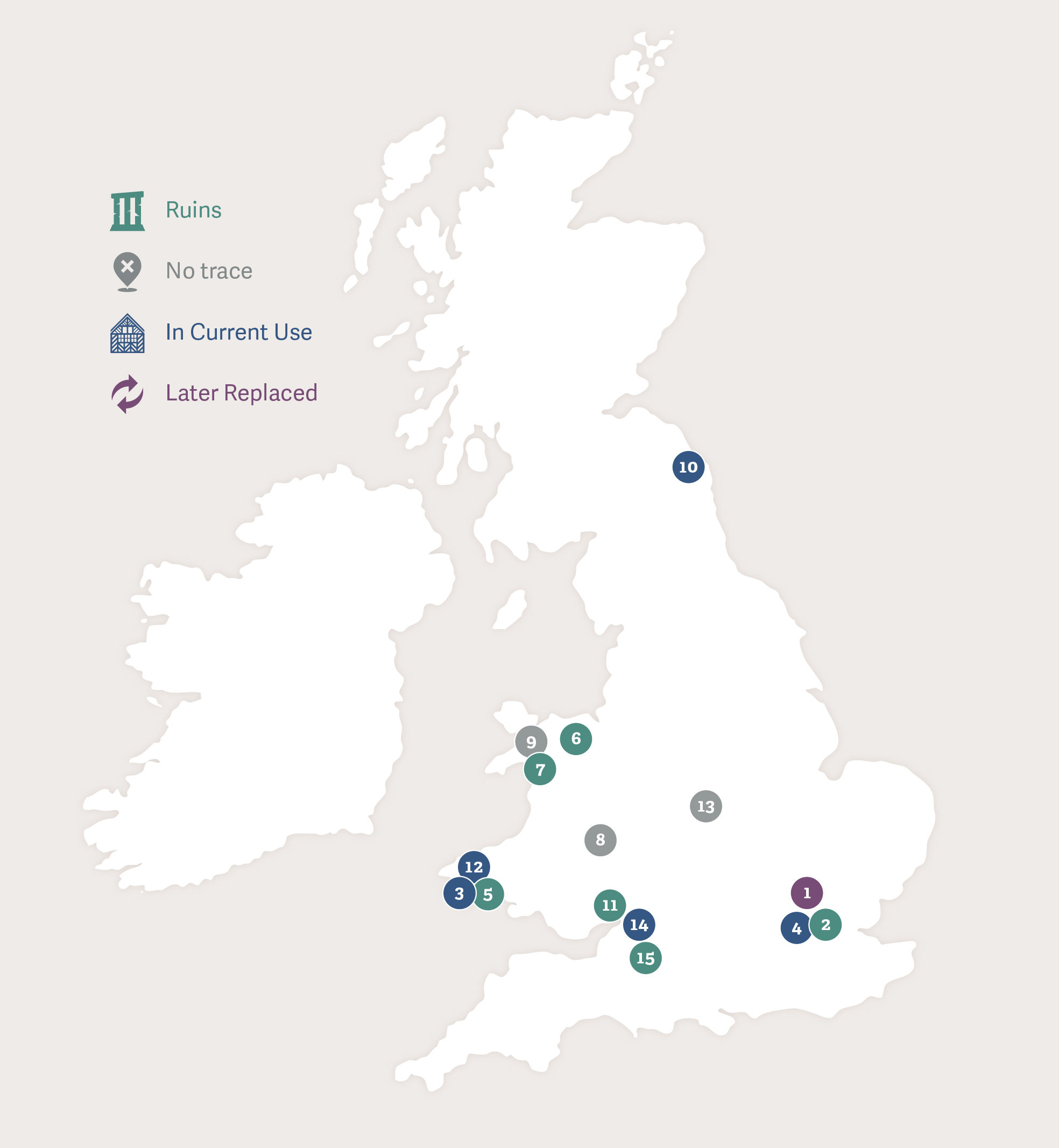 1. Bishop's Palace, Hatfield, Hertfordshire
2. Barking Abbey, Greater london
3. Pembroke Castle, Pembroke
4. Palace of Westminster, London
5. Tenby Town Walls, Tenby, Pembrokeshire
6. Denbigh Castle, Denbigh, Clwyd
7. Harlech Castle, Harlech, Gwynedd
8. Mortimer's Cross, near Wigmore, Herefordshire
9. Twt Hill, Caernarfon, Gwynedd
10 Bamburgh Castle, Northumberland
11. Chepstow Castle, Gwent
12. Milford Haven, Pembrokeshire
13. Bosworth Field, Leicestershire
14. Thornbury Castle, Gloucestershire
15. Keynsham Abbey, Keynsham, Somerset
Jasper was granted enormous estates in south-west Wales by his half-brother, Henry VI and spent considerable time and money on improving the castle at Pembroke, and the fortifications at Tenby. Yet, owing to the dire political situation, he was obliged to travel extensively across the country – fighting battles, fleeing pursuers, and besieging Yorkist castles. He seems to have been a master of the secret escape – even dressing as a peasant carrying a bale of straw once!
Read more about the places associated with Jasper here