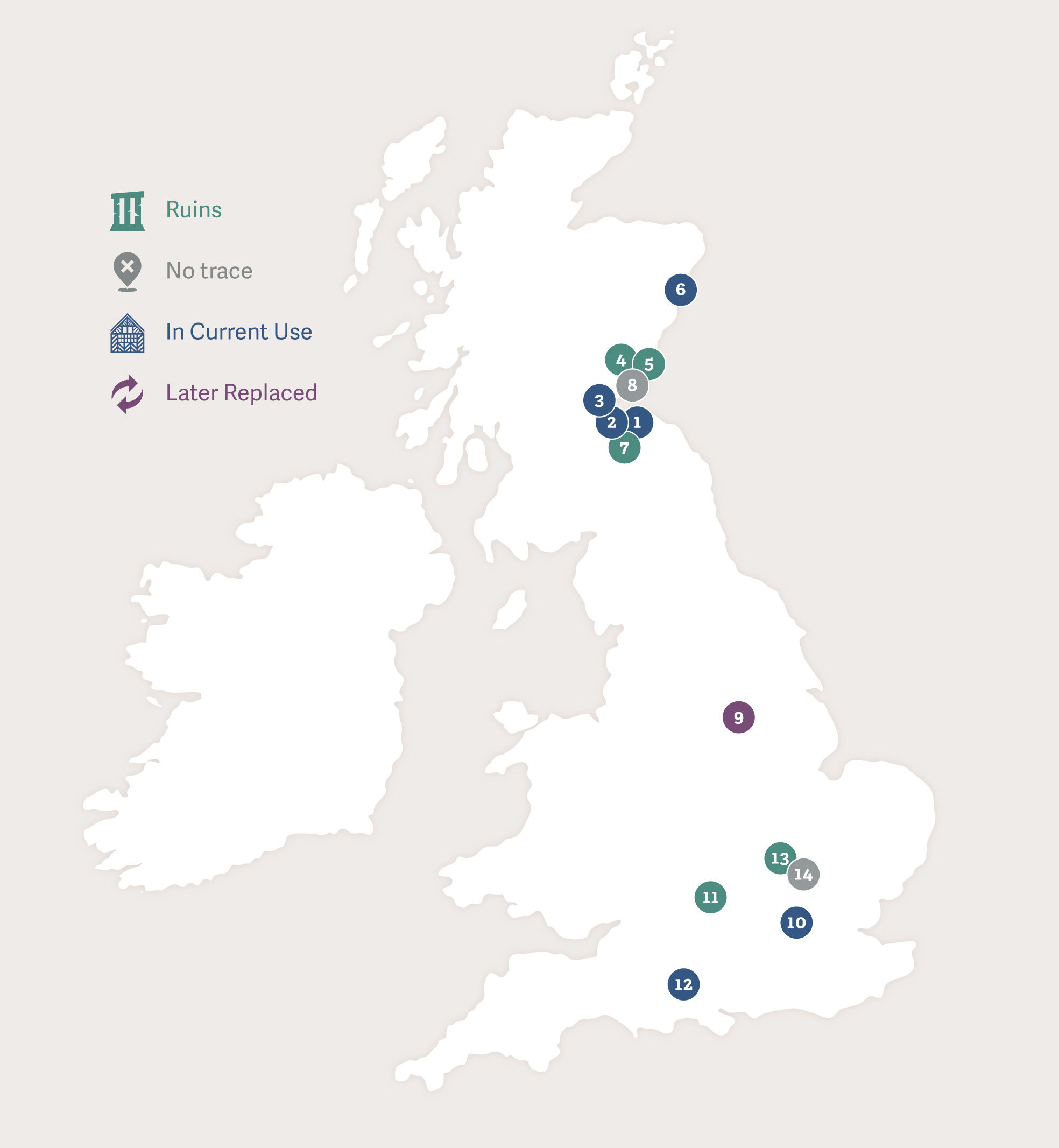 1. Holyrood Palace, Edinburgh, Scotland
2. Edinburgh Castle, Edinburgh, Scotland
3. Stirling Castle, Stirling, Scotland
4. Ruthven Castle, Perth, Scotland
5. St Andrew's, Fife, Scotland
6. Aberdeen, Aberdeenshire, Scotland
7. Craigmillar Castle, Edinburgh, Scotland
8. Donibristle Castle, Fife, Scotland
9. Worksop Manor, Nottinghamshire, England
10. St Paul's Cathedral, London, England
11. Oxford, Oxfordshire, England
12. Wilton House, Salisbury, England
13. Houghton House, Ampthill, England
14. Theobalds, Cheshunt, Hertfordshire, England
James travelled fairly extensively around the central and eastern parts of Scotland, and, once he became King of England visited a number of towns and great houses as part of regular progresses. He also undertook one voyage abroad, visiting Denmark in 1589 to fetch his bride. Many of the locations James lived in can be visited, although the buildings are not always visible.

Read more about the places associated with James VI & I here