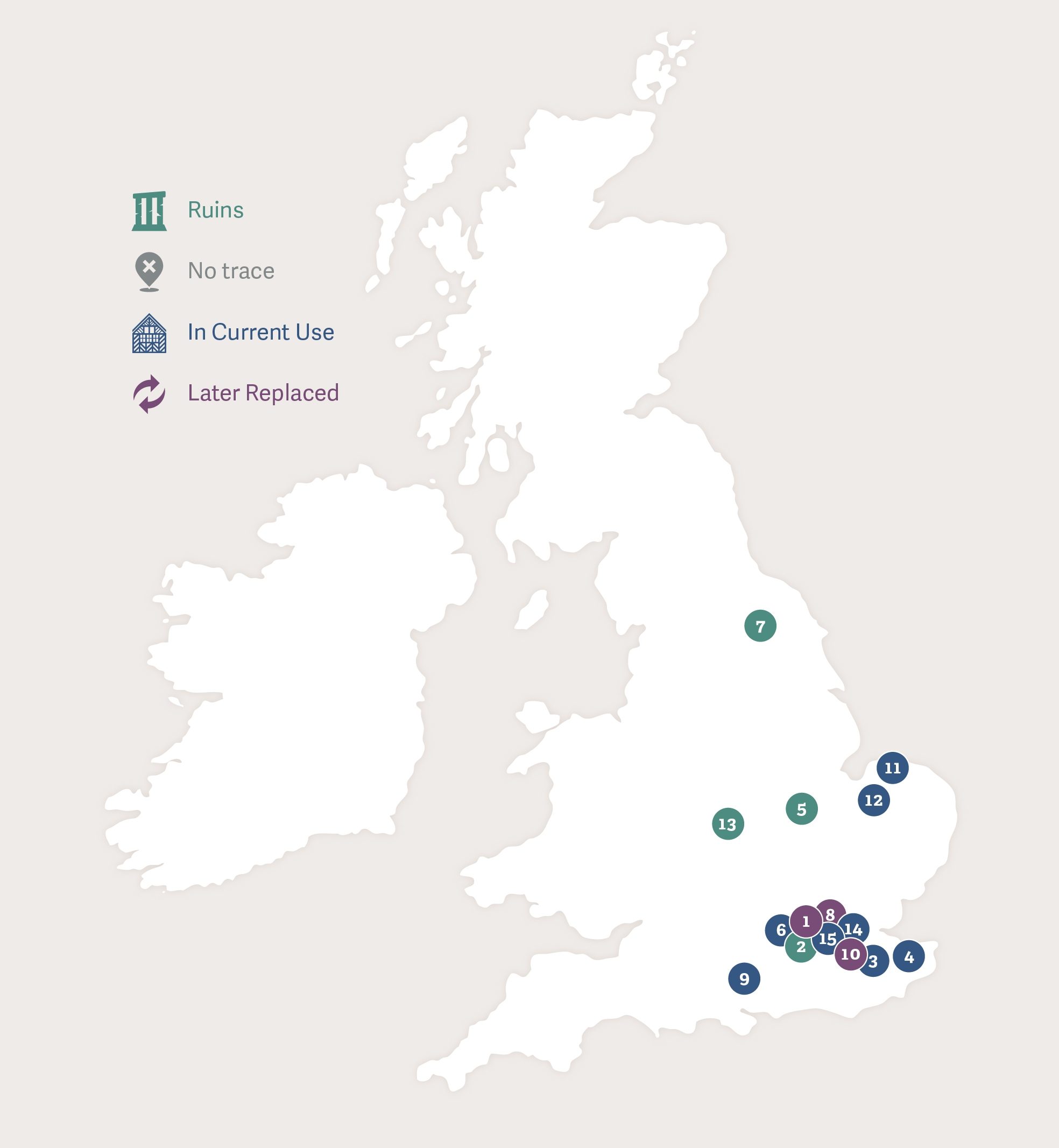 1. Westminster Palace, London
2. Sheen Palace, Richmond, London
3. Eltham Palace, Kent
4. Canterbury Cathedral, Kent
5. Fotheringhay Castle, Oundle, Northamptonshire
6. Windsor Castle, Windsor, Berkshire
7. Sheriff Hutton Castle, Yorkshire
8. Coldharbour, London
9. St Swithun's Priory (Winchester Cathedral), Winchester, Hampshire
10. Palace of Placentia, Greenwich, London
11. Walsingham, Norfolk
12. Oxburgh Hall, Norfolk
13. Kenilworth Castle, Warwickshire
14. Tower of London, London
15. Westminster Abbey, London
Elizabeth lived in an era when domestic architecture was changing rapidly. The homes of her childhood – the old palace of Westminster and vast castles like Windsor and Kenilworth – were giving way to the Renaissance styles of Eltham, Richmond and Greenwich.
Read more about the places associated with Elizabeth of York here