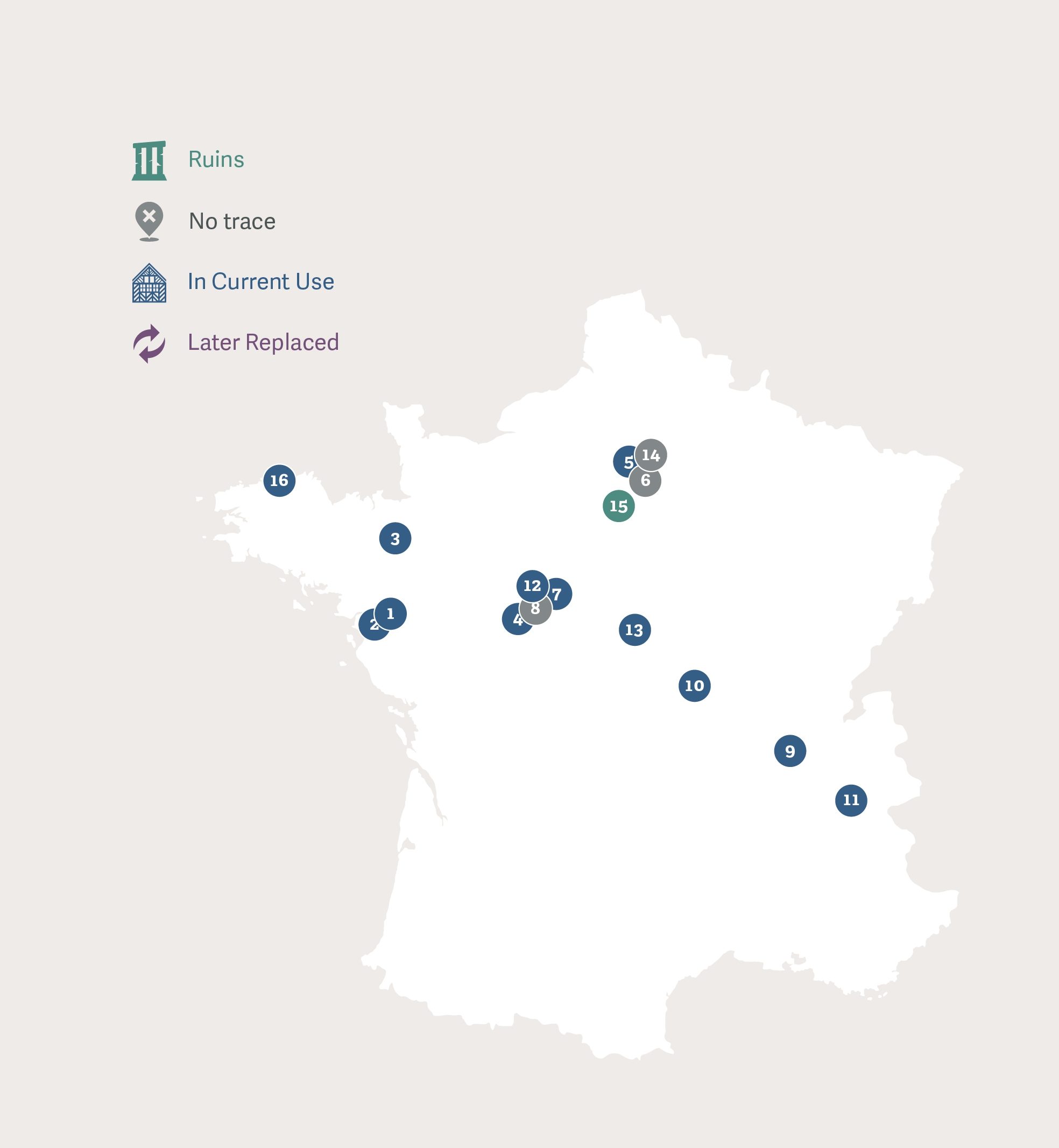 1.  Chateau des Ducs de Bretagne, Nantes, Brittany
2.  Couëron, Nantes, Brittany
2.  Rennes Cathedral, Rennes, Brittany
3.  Chateau de Langeais, Indre-et-Loire, France
4.  Basilica of St Denis, Paris
5.  Hotel des Tournelles, Paris
7.  Chateau d'Amboise, Indre-et-Loire, France
8.  Château de Plessis-lèz-Tours, La Riche, France
9.  Lyon, France
10. Moulins, Allier, France
11.Grenoble, Isère, France
12.Tours Cathedral, Indre-et-Loire, France
13.Mehun-sur-Yevre, Cher, France
14.Hotel d'Etampes, Paris
15.Chateau d'Etampes, Essonne, France
16.St Jean-du-Doigt, Morlaix, Finistère, Brittany
Anne was less peripatetic than most queens of her time, living generally at the chateau of Amboise, or that of Blois. When she could travel to her duchy of Brittany, she did so, even visiting the far north-west on pilgrimage.
Read more about the places associated with Anne of Brittany here