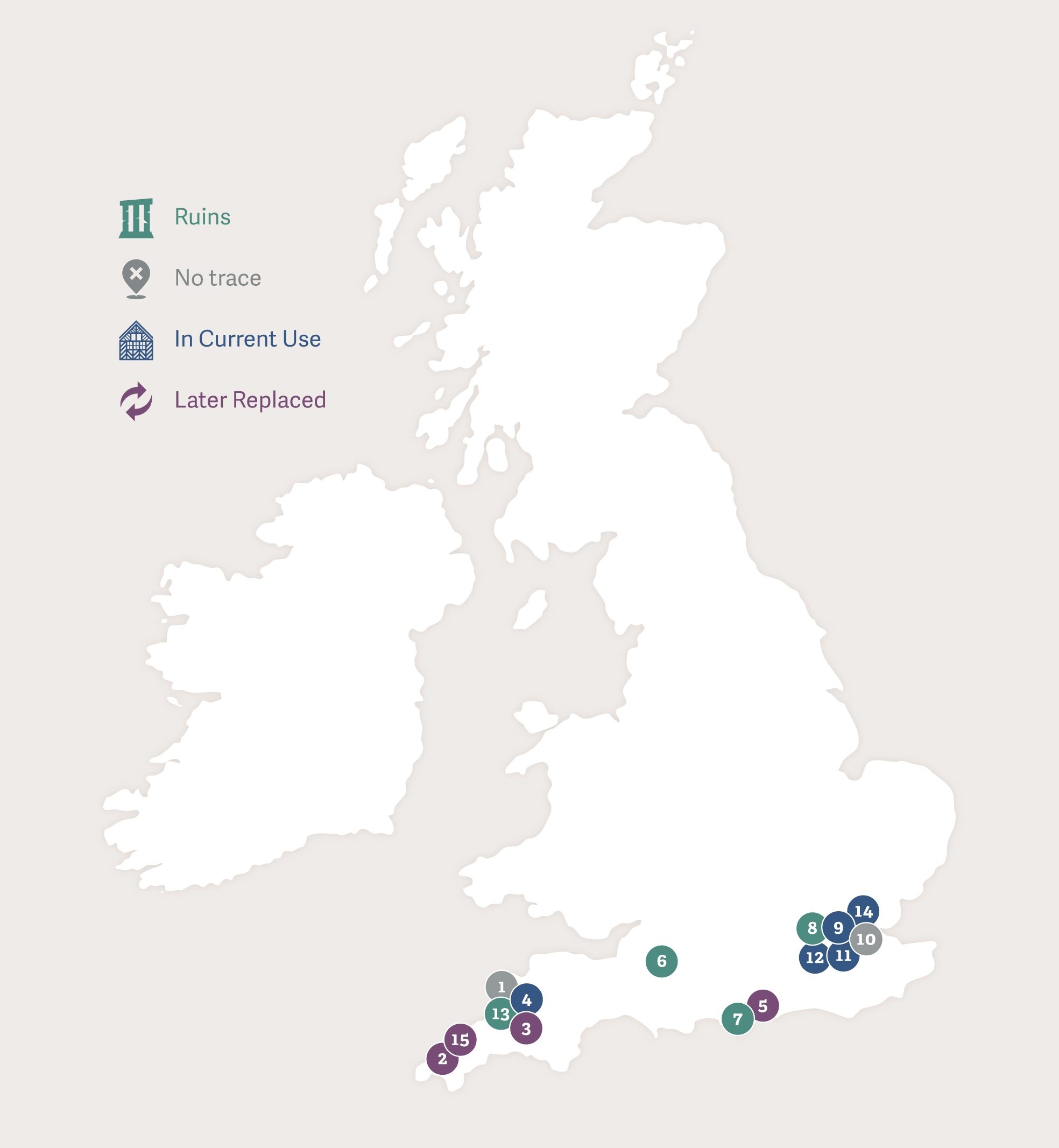 1. Stowe Manor, Kilkhampton, Cornwall
2. Tehidy Manor, Cornwall
3. Umberleigh Manor, North Tawton, Devon
4. Atherington Church, Umberleigh, Devon
5. Soberton, Hampshire
6. Abbey of Bruton, Bruton, Somerset
7. Portchester Castle, hampshire
8. Richmond Palace, Greater London
9. Westminster Abbey, London
10. Red Lion, Borough High Street, Southwark, London
11. Lincoln's Inn, London
12. Cobham, Surrey
13. Frithelstock Priory, Frithelstock, Devon
14. Tower of London, London
15. Illogan Church, Illogan, Cornwall
Like most gentry and noble families, Honor had a variety of homes that she was responsible for and between which she travelled regularly. Once in Calais, she had to manage her estates from afar, but it is clear she had a minute knowledge of the properties themselves and the legal and administrative matters that surrounded them.
Read more about the places associated with Honor Grenville here