Sudeley Castle
The Loveliest Castle in England?
Chapter 8 : Civil War
The Chandos family were committed Royalists. The 6th Lord Chandos fought in the King's Army and the Castle became a base for King Charles' nephew and chief commander, Prince Rupert of the Rhine. King Charles himself took refuge there – together with his "camp(aign) bed" which went with him everywhere and was found and brought back to Sudeley in the 19th Century.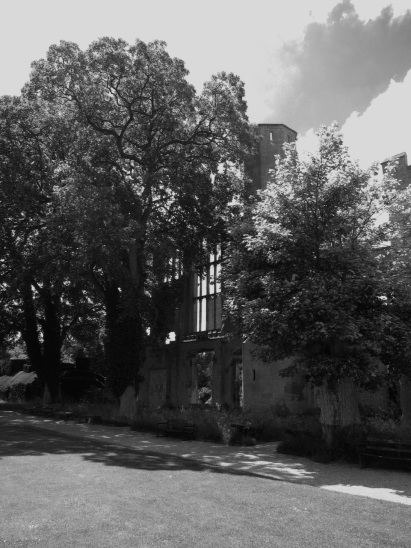 Not really surprising he lost the war – a small battalion was probably needed to carry his gear!
The castle was besieged, captured and looted by the Roundheads in 1643. The family returned after the successful Royalist attack on nearby Cirencester. However, the castle fell again to the Parliamentarians and in 1644 it was "slighted" (ie, made indefensible by the removal of the roof.) The castle was abandoned for nearly two hundred years.