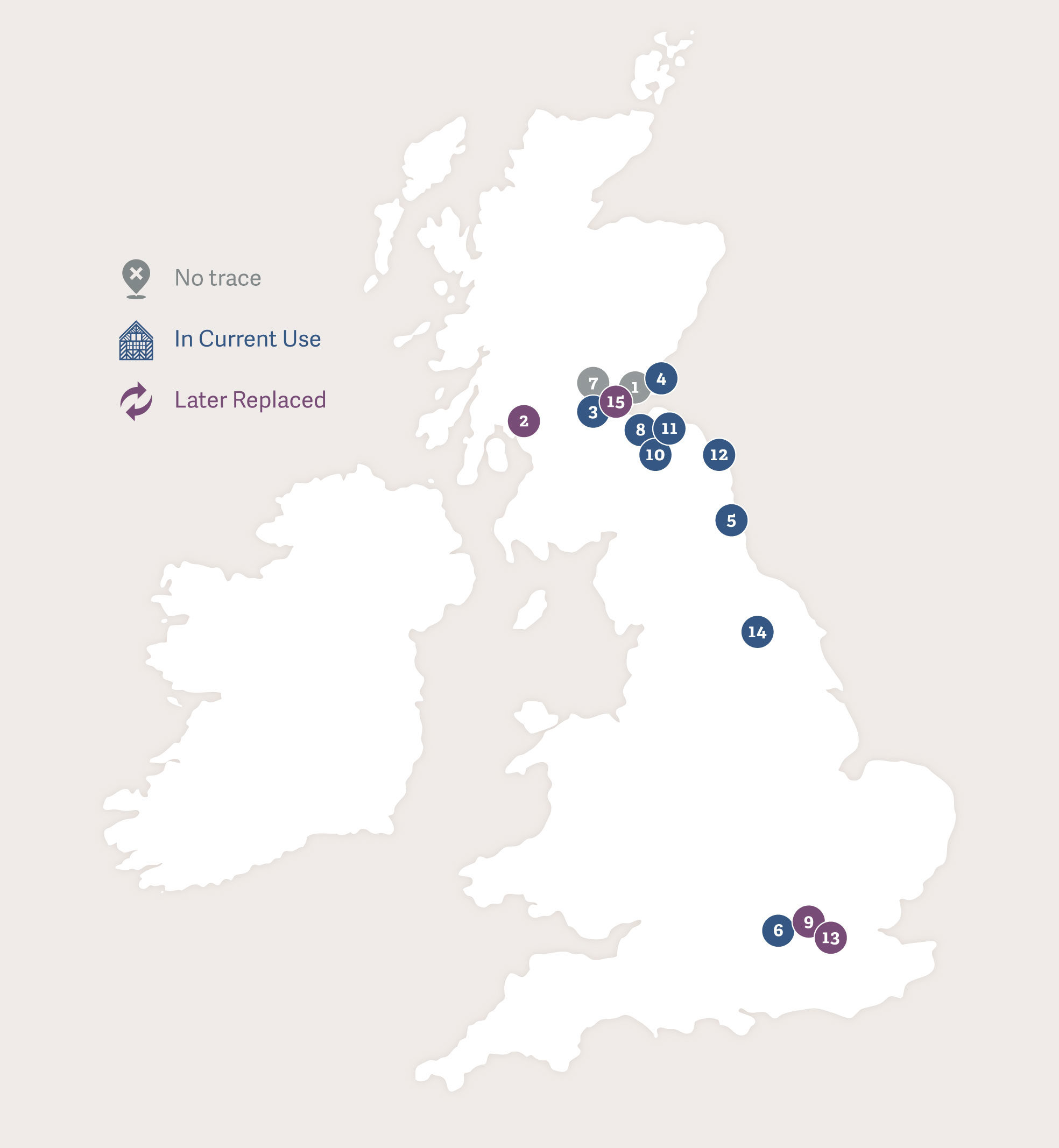 1. Raith, Fife, Scotland
2. Dumbarton Castle, Clyde & Ayrshire, Scotland
3. Stirling Castle, Stirling, Scotland
4. Falkland Palace, Fife, Scotland
5. Newcastle, Tyne and Wear, England
6. Hampton Court, nr Kingston, England
7. St Johnston, near Perth, Perthshire, Scotland
8. Edinburgh Castle, Edinburgh, Scotland
9. Westminster Palace, London, England
10. Holyrood Palace, Edinburgh, Scotland
11. Haddington, East Lothian, Scotland
12. Berwick-upon-Tweed, Northumberland, England
13. Greenwich, London, England
14. York, North Yorkshire, England
15. Halhill, Collessie Fife , Scotland

Melville spent much of his youth in France, before journeying to the courts of European rulers, on behalf of the various men and women he served. Once back in Scotland, he travelled around Lowland Scotland with the Scottish Court as well as making several journeys south to the court of Elizabeth I.
Read more about the places associated with Melville here.