Rival Queens: The Betrayal of Mary, Queen of Scots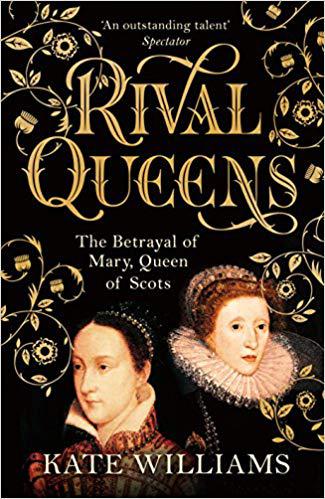 Author: Kate Williams
Published: Hutchinson on
Format: Hardcover
ISBN: 978-0091936709
Mary and Elizabeth: cousins, rivals, queens. They allied and fought and plotted - but could never escape their bond.

At the end of the Tudor era, two queens ruled one island. But sixteenth-century Europe was a man's world and powerful voices believed that no woman could govern. All around Mary and Elizabeth were sycophants, spies and detractors who wanted their dominion, their favour and their bodies.

Elizabeth and Mary shared the struggle to be both woman and queen. But the forces rising against the two regnants, and the conflicts of love and dynasty, drove them apart. For Mary, Elizabeth was a fellow queen with whom she dreamed of a lasting friendship. For Elizabeth, Mary was a threat. It was a schism that would end in secret assassination plots, devastating betrayal and, eventually, a terrible final act.

Mary is often seen as a defeated or tragic sovereign, but Rival Queens reveals instead how she attempted to reinvent queenship and the monarchy – in one of the hardest fights in royal history.

Going back to the original letters and archives, Kate Williams has created an electrifying new perspective on both Mary and on Elizabeth and, ultimately, on the great sacrifices a woman must make to be a queen.