The Queen's Consort: The Story of Mary Queen of Scots and Lord Darnley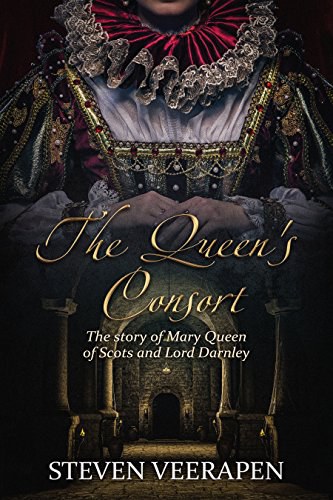 Author: Dr Steven Veerapen
Published: Sharpe Books on
Format: Kindle
ISBN: ASIN: B07F745LPB
1563
Lord Darnley is a prince of the blood.
He is handsome, ambitious - and an unwitting pawn in a game of thrones, played out by the rival queens of England and Scotland.
As he escapes northwards, Darnley falls in love with the enigmatic Mary, Queen of Scots.
But is the beautiful and regal woman all that she seems?
As Darnley is drawn into Mary's web - and bed - he discovers that being a king does not mean wearing the crown.
As one of the most passionate marriages in British history falters, Darnley must pit his wits against his wife.
There will be blood.
The end of their affair will shape their hearts - and history. Recommended reading for fans of Philippa Gregory, Alison Weir and Sarah Gristwood.
Buy now